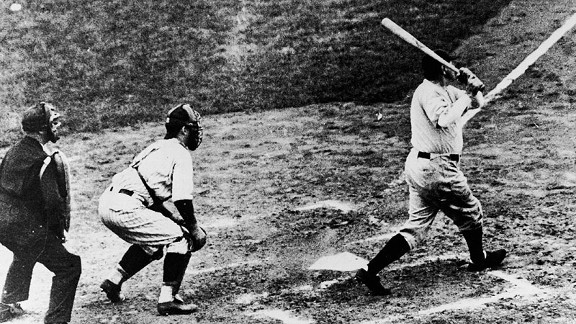 Bruce Bennet/Getty Images
New York (AL) 4, Chicago (NL) 0
Game Scores:
NYY 12, CHI 6 @ NYY
NYY 5, CHI 2 @ NYY
NYY 7, CHI 5 @ CHI
NYY 13, CHI 6 @ CHI

Why the Yankees won: Led by Lou Gehrig (.529, three HRs, 1.718 OPS), the Yankees scored 37 runs in four games.
Why the Cubs lost: The Cubs' starting pitchers combined to post a 9.15 ERA with 14 walks in 20 2/3 innings.
Memorable moment: Babe Ruth's legendary "Called Shot" HR in the fifth inning of Game 3 at Wrigley Field remains a moment cloaked in mystique.
Key stat: 13. The number of future Hall of Famers who played in the Series.