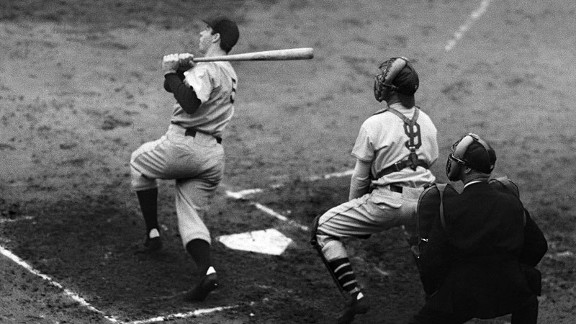 AP Photo
New York (AL) 4, New York (NL) 1
Game Scores:
NYY 8, NYG 1 @ NYY
NYY 8, NYG 1 @ NYY
NYY 5, NYG 1 @ NYG
NYG 7, NYY 3 @ NYG
NYY 4, NYG 2 @ NYG

Why the Yankees won: The Bombers' offense outscored the Giants 16-2 in the first two games, but the real star was pitcher Lefty Gomez (2-0, 1.50 ERA, 2 CGs).
Why the Giants lost: Aside from their Game 4 victory, they managed only five runs and hit only .209 in the other four games combined.
Memorable moment: In the ninth inning of Game 4, his last in the Fall Classic, Carl Hubbell surrendered Lou Gehrig's final World Series HR.
Key stat: 0. The number of errors committed by the Yankees, making them the Series' first-ever errorless team.