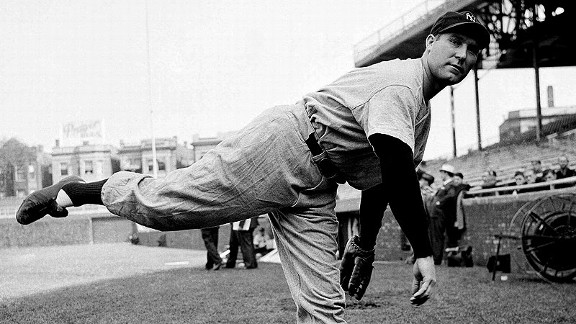 AP Photo/Tom Sande
New York (AL) 4, Chicago (NL) 0
Game Scores:
NYY 3, CHI 1@ CHI
NYY 6, CHI 3@ CHI
NYY 5, CHI 2 @ NYY
NYY 8, CHI 3 @ NYY

Why the Yankees won: Red Ruffing (2-0, 1.50 ERA) led a Yankees staff that gave up plenty of hits (33) but still managed a 1.75 ERA.
Why the Cubs lost: While Stan Hack, Phil Cavarretta and Joe Marty combined to go 20-for-42 (.476), the Cubs mustered only nine runs in four games.
Memorable moment: Down 3-2 with two outs in the eighth in Game 2, Frankie Crosetti hit a stunning two-run homer off Dizzy Dean to put the Yankees ahead to stay.
Key stat: 3. The number of consecutive World Series titles won by the Yankees, who became the first team to record a three-peat.