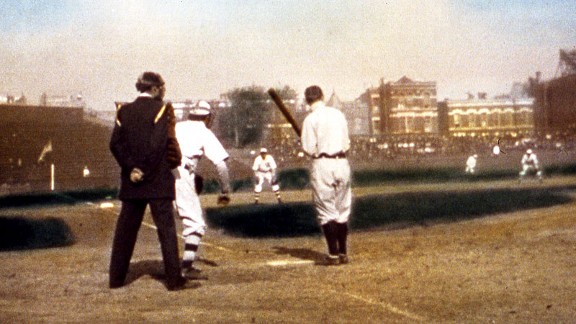 Mark Rucker/Transcendental Graphics/Getty Images
Chicago (NL) 4, Detroit (AL) 0
Game Scores:
DET 3, CHC 3 @ CHC
CHC 3, DET 1 @ CHC
CHC 5, DET 1 @ CHC
CHC 6, DET 1 @ DET
CHC 2, DET 0 @ DET

Why the Cubs won: They held the Tigers to just three runs in winning the final four games after the opener ended in a 12-inning tie.
Why the Tigers lost: Young star Ty Cobb, fresh off his first batting title, hit .200 without an RBI.
Memorable moment: The Tigers had the first game won but catcher Charlie Schmidt dropped a two-out third strike in the ninth that led to a game-tying rally.
Key stat: 15. The number of steals for the Cubs, who went wild on the bases, in addition to holding the Tigers to a .218 batting average.