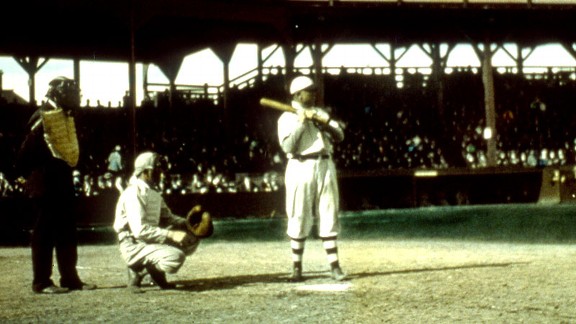 Mark Rucker/Transcendental Graphics/Getty Images
Chicago (NL) 4, Detroit (AL) 1
Game Scores:
CHC 10, DET 6 @ DET
CHC 6, DET 1 @ CHC
DET 8, CHC 3 @ CHC
CHC 3, DET 0 @ DET
CHC 2, DET 0 @ DET

Why the Cubs won: Orval Overall tossed two complete games, allowing one run total, and the Cubs hit .293.
Why the Tigers lost: Once again, Detroit bats failed to show up, as they hit just .209.
Memorable moment: The final game in Detroit set an all-time World Series record for smallest attendance -- 6,210 -- and also marks the last title for the Cubs.
Key stat: .421. The batting average of Cubs player-manager Frank Chance, who also stole five bases.