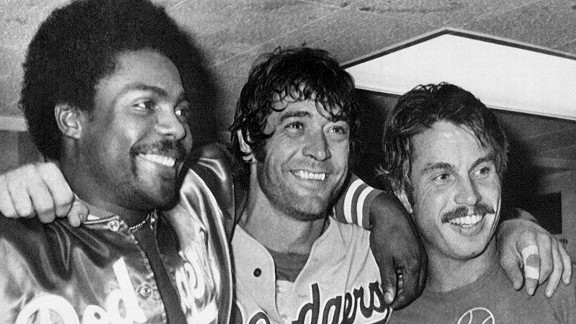 AP Photo/STF
Los Angeles (NL) 4, New York (AL) 2
Game Scores:
NYY 5, LAD 3 @ NYY
NYY 3, LAD 0 @ NYY
LAD 5, NYY 4 @ LAD
LAD 8, NYY 7 @ LAD
LAD 2, NYY 1 @ LAD
LAD 9, NYY 2 @ NYY
MVP:
Cey, Yeager & Guerrero

Why the Dodgers won: They came from behind to win all three games in L.A. by one run.
Why the Yankees lost: Tight games put relievers Ron Davis and George Frazier on the spot; Frazier tied a WS record with three losses.
Memorable moment: In Game 6 with no DH, Bob Lemon pinch-hit for Tommy John in the bottom of the fourth with the score tied 1-1. The Dodgers scored seven runs off the 'pen in the next two innings.
Key stat: 13-of-24. That's how many of the Yankees' series runs Davis and Frazier allowed, taking closer Goose Gossage out of the series after the first two games.