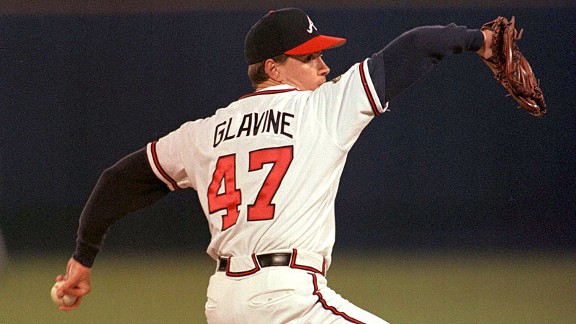 Otto Greule Jr/Getty Images
Altanta (NL) 4, Cleveland (AL) 2
Game Scores:
ATL 3, CLE 2 @ ATL
ATL 4, CLE 3 @ ATL
CLE 7, ATL 6 @ CLE
ATL 5, CLE 2 @ CLE
CLE 5, ATL 4 @ CLE
ATL 1, CLE 0 @ ATL
MVP:
Tom Glavine
Why the Braves won: The Braves' pitchers, long their strength, posted a 2.67 ERA over six games.
Why the Indians lost: Like many teams, the Indians couldn't do anything against Braves pitching, hitting just .179.
Memorable moment: The Braves won their first World Series title.
Key stat: .360. The team-best series batting average of the Braves' Marquis Grissom.