Machado looks ahead to Fenway Park return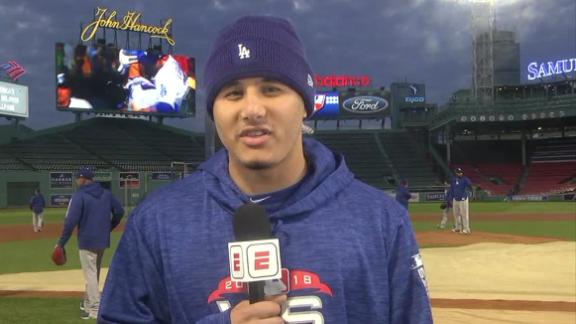 Cora turning Red Sox clubhouse into family atmosphere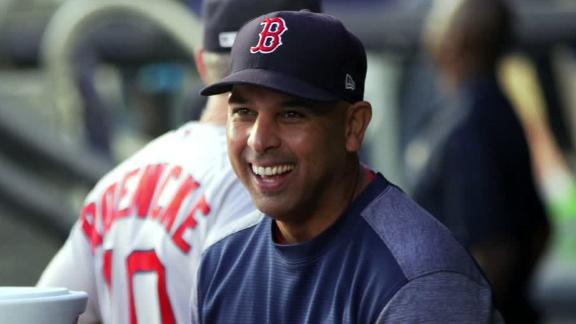 Puig drenches reporter with water
Yasiel Puig douses ESPN Deportes Reporter Enrique Rojas with a water-filled garbage can, then grabs the mic to act as the interviewer.
Dodgers go back-to-back
Roberts reflects on winning NLCS and facing his former team
Dave Roberts joins SportsCenter after the Dodgers Game 7 win and looks ahead to facing the Red Sox in the World Series.
Puig looks for continued success vs. Boston
After a successful NLDS and NLCS, Yasiel Puig looks to carry his momentum into the World Series against Boston.
Bellinger calls making 2nd World Series 'pretty special'
Cody Bellinger reflects on his second straight trip to the World Series in only his second year in the majors.
Customize ESPN
Ken Blaze/USA Today Sports

This postseason is full of difference-making young stars. Which are ready to dominate the playoffs?
John Cordes/Icon Sportswire

Now that we've seen a season of two-way baseball, we can determine the hitter -- and pitcher -- the Angels star most resembles so far.
Breaking down bullpenning
AP Photo/Ed Reinke

The weird thing the A's did Wednesday with wild-card game "opener" Liam Hendriks -- and what the Brewers plan to do Thursday -- actually isn't all that weird.