Judge's 50th HR breaks McGwire's record.
McGwire's record had stood since 1987.
Power Rankings
Cubs on the rise in rankings.
David Ross explains why the Cubs' success of late has earned them a spot among his top five teams.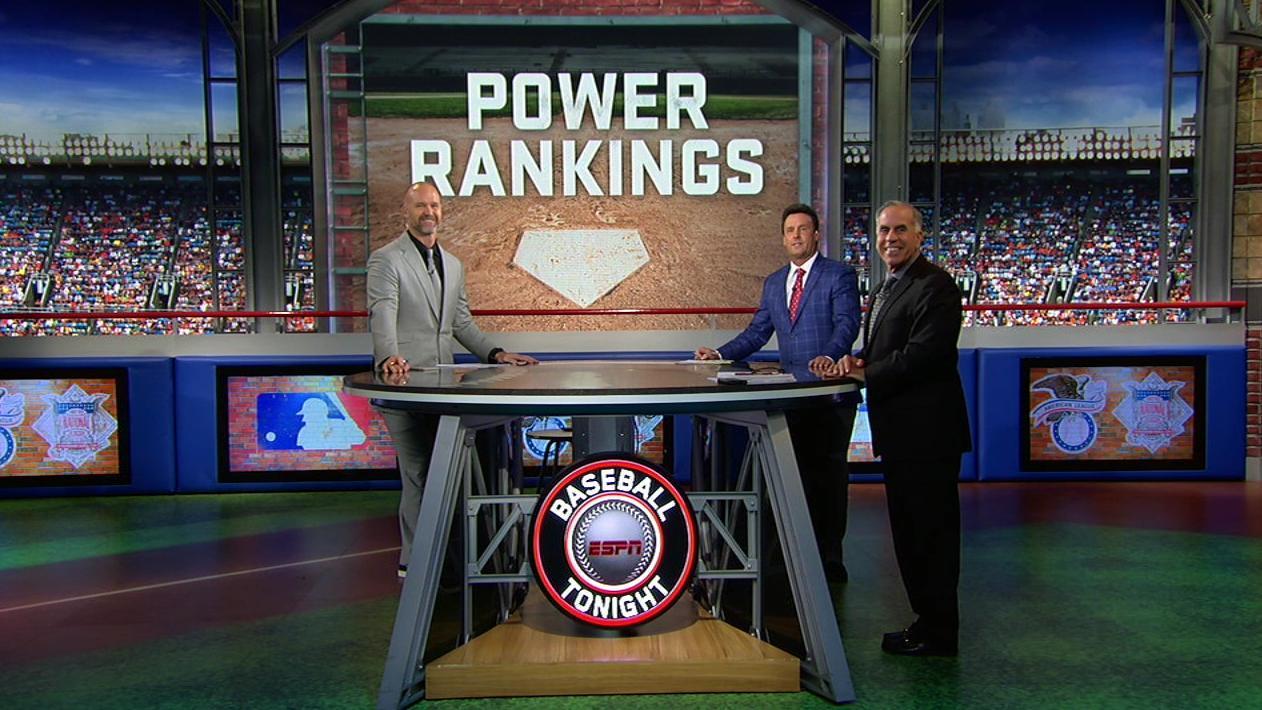 Marlins
MLB
Marlins
MLB
Diamondbacks
MLB
Diamondbacks
MLB
D-backs win on Martinez walk-off hit.
In a tied game with the bases loaded in the bottom of the ninth, J.D Martinez hits a line drive to left field that scores David Peralta for the game-winning run.
Red Sox
MLB
Red Sox
MLB
Red Sox
MLB
Devers breaks tie with RBI single.
Red Sox break tie with a soft infield single in the bottom of the eighth inning scoring Mookie Betts to up the Red Sox up 5-4.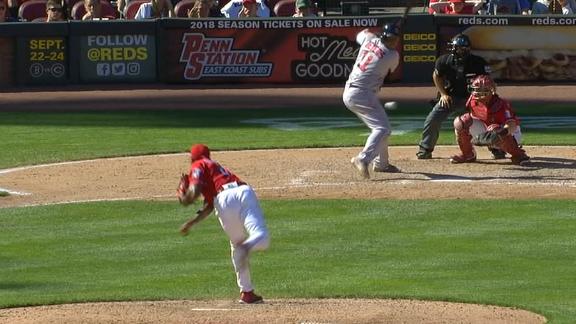 Cubs
MLB
Cubs
MLB
Cubs
MLB
Bruce Maxwell
MLB
Athletics
MLB
Athletics
MLB
A's Maxwell kneels during anthem for 2nd straight game.
Oakland's Bruce Maxwell continues his protest by again taking a knee before Sunday's game against the Rangers.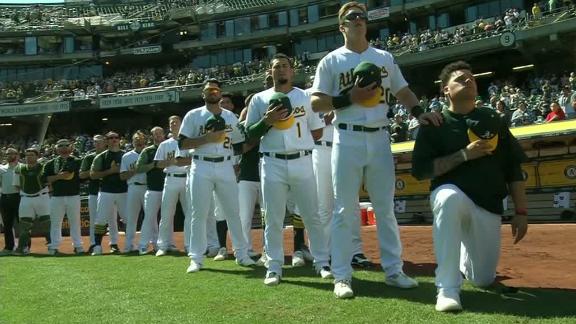 Marlins
MLB
Marlins
MLB
Marlins
MLB
Stanton clobbers 57th homer.
Giancarlo Stanton smacks a solo shot to left in a 12-6 win over the Diamondbacks.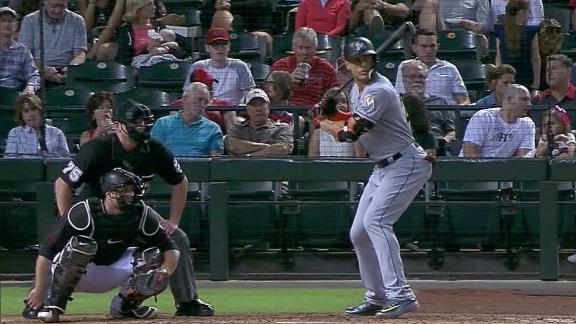 Customize ESPN
Thearon W. Henderson/Getty Images

Reflecting on NFL QB Colin Kaepernick's unemployment, several A's offered support for caatcher Bruce Maxwell's decision to kneel during the national anthem.
Peter Yang for ESPN

Two dramatic streaks will define the Dodgers' 2017 season -- unless they can pull off something even more memorable in October.
Josue Evilla

What's it like to be Latino in MLB today? Prospects, starters and future Hall of Famers share their stories.
Mark Goldman/Icon Sportswire

With two weeks left for them to make their cases, we break down the outlook and to-do list for this year's major awards contenders.
David Richard/USA TODAY Sports

In watching the Indians on their historic streak, it became clear the most remarkable thing about the team wasn't the wins.