Top Headlines
Athletics
MLB
Three A's rookies crank first career homers.
Matt Olson, Jaycob Brugman and Franklin Barreto become the first trio of teammates to hit their first career HR in the same game since 1914.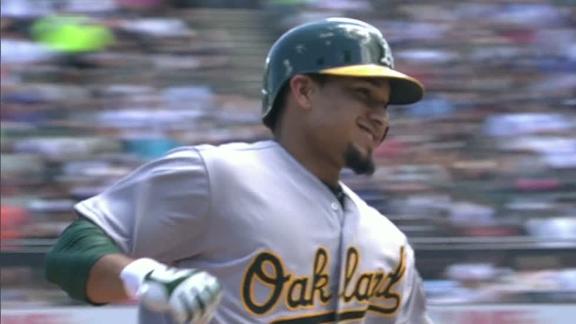 Judge crushes solo shot for 26th HR of season.
Aaron Judge cuts into the Rangers' lead in the sixth inning with a solo home run.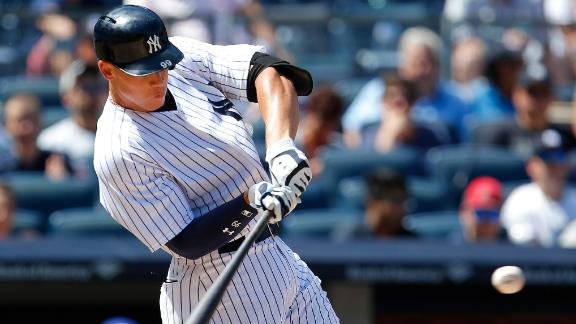 Saturday's action
Yankees
MLB
Yankees
MLB
Yankees
MLB
Yankees
MLB
Judge's rookie season among greatest ever.
Aaron Judge is having an incredible rookie season, but how does it compare to the best rookie seasons in all of sports?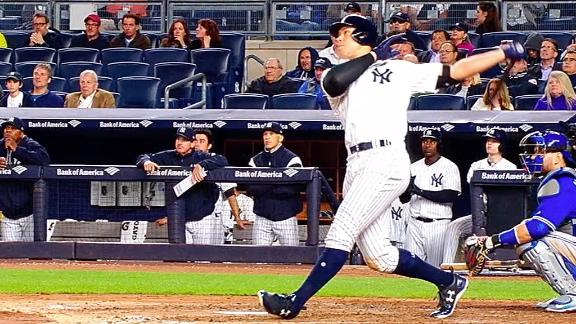 Royals
MLB
Royals
MLB
Royals
MLB
The key to the Royals' turnaround?
Tim Kurkjian breaks down how Kansas City has been able to climb out of an early-season hole to contend in the American League Central.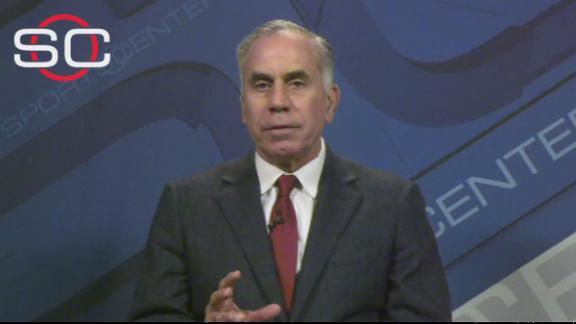 Dodgers
MLB
Nationals
MLB
Nationals walk off on Harper's single.
In the 10th inning knotted at 5-5, Bryce Harper singles to deep right field, scoring Trea Turner and giving the Nationals a 6-5 win over the Reds.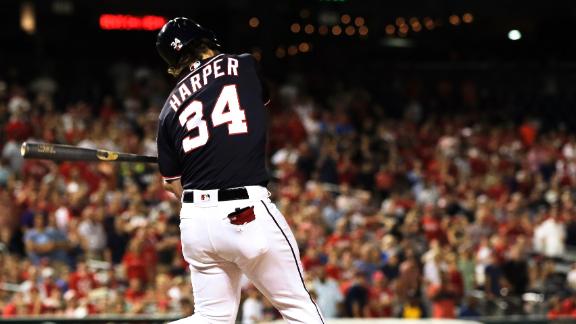 Nationals
MLB
Red Sox
MLB
Ortiz salutes dad, fans in speech.
With the Red Sox retiring David Ortiz's No. 34, the ex-designated hitter thanks his father and the Fenway fans for their support before throwing the first pitch to former teammate Jason Varitek.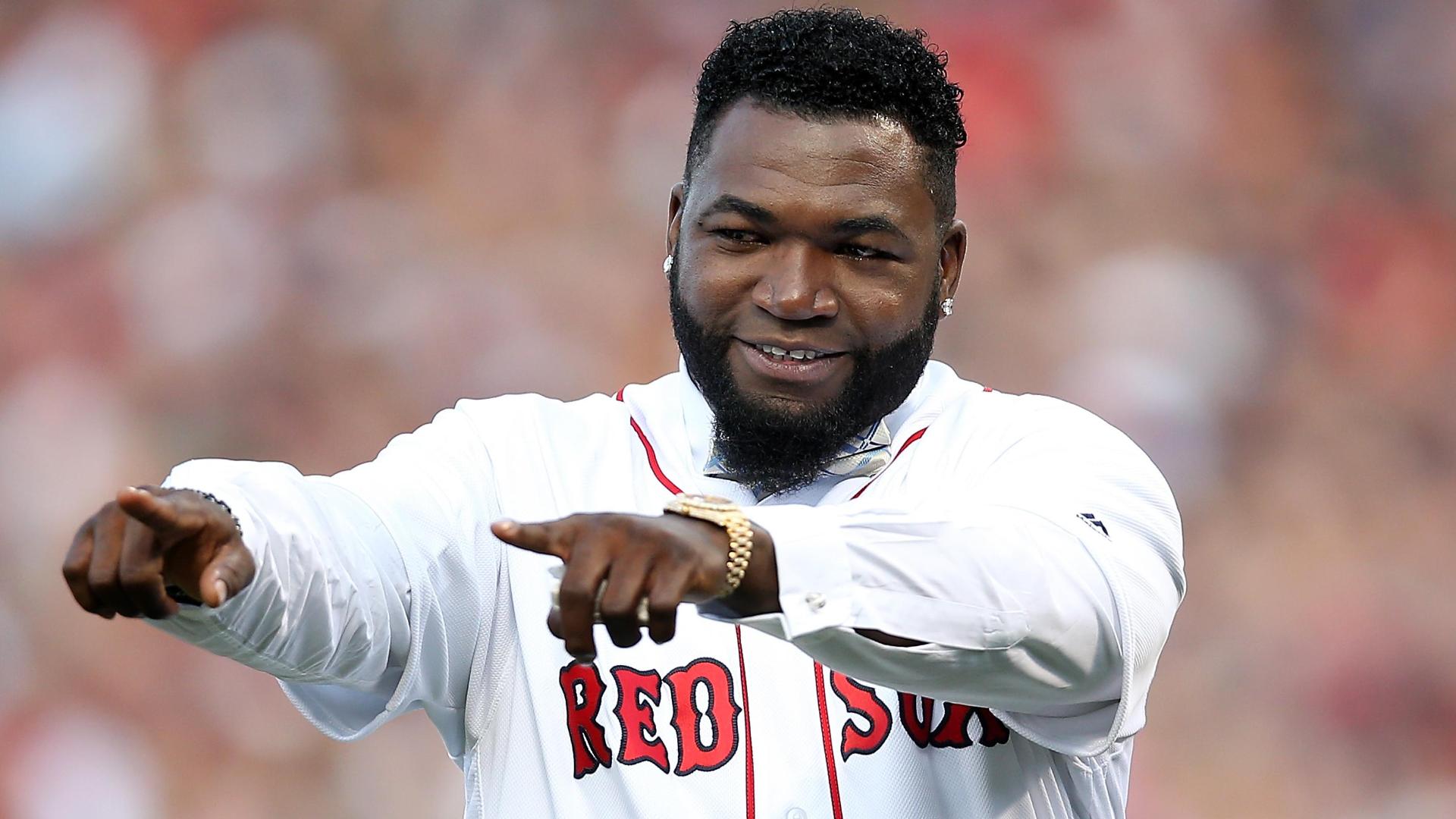 Red Sox
MLB
Cubs
MLB
Cubs
MLB
Cubs
MLB
Stanton obliterates 458-foot homer.
Giancarlo Stanton crushes one into the home-run sculpture in center at Marlins Park for his 19th dinger of the season.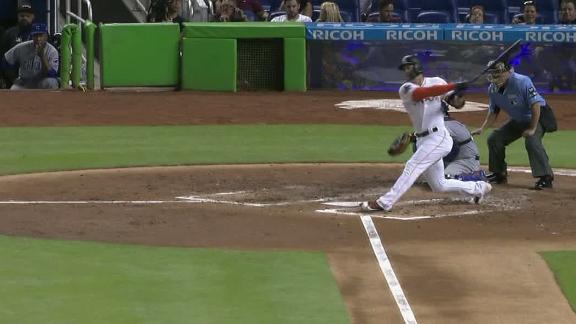 Customize ESPN
Josue Evilla

What's it like to be Latino in MLB today? Prospects, starters and future Hall of Famers share their stories.
Gerry Broome/AP Photo

Welcome to 2037! The pitch clock is here, two franchises have been eliminated and advertising revenue rules the day, but we still need umpires, nine innings and three outs to play the game.
ESPN.com Illustration

The Dodgers, D-backs and Rockies jostle for position at the top of the rankings, but can one of them break away to challenge the Astros for No. 1?
Ian Johnson/Icon Sportswire

Let your voice be heard and then tune in to the 2017 ESPY Awards on July 12 on ABC!