Dodgers
MLB
Granderson mashes grand slam in Dodgers' win.
Curtis Granderson clears the bases with a grand slam in the seventh inning of the Dodgers' 12-inning victory over the Pirates.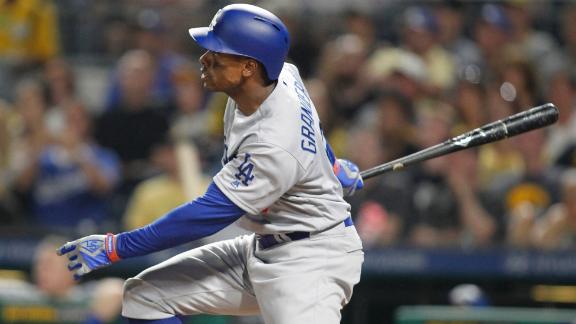 Best Tools in MLB
Red Sox
MLB
Cubs
MLB
Power Rankings
Dodgers remain atop rankings.
Baseball Tonight discusses its Week 20 rankings and why the Red Sox and Indians continue to creep to the top.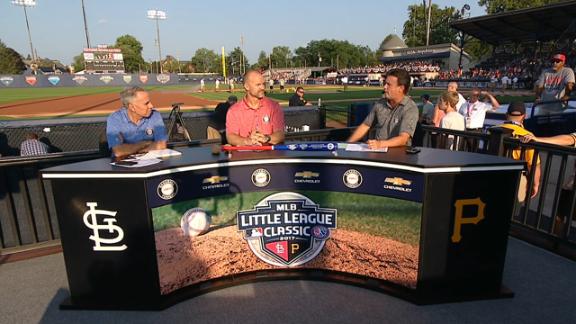 Dodgers
MLB
Dodgers
MLB
Puig makes ridiculous catch at the wall.
Yasiel Puig shows off his athleticism with a wild catch at the wall in the Dodgers' 12-inning win over the Pirates.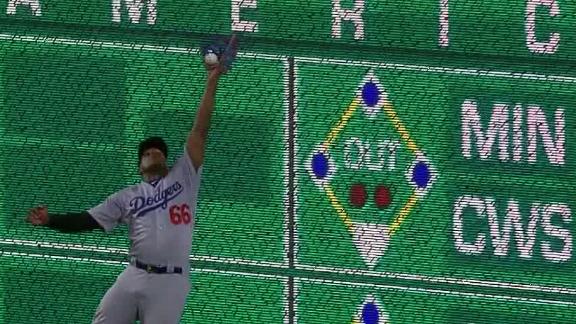 Indians
MLB
Indians walk off on Red Sox error.
With the game tied in the bottom of the ninth, Roberto Perez bunts to first, then Brock Holt's throw to third gets away from Rafael Devers. Brandon Guyer scores the game-winning run with ease.
Dodgers
MLB
Dodgers
MLB
Dodgers
MLB
Granderson mashes grand slam to give Dodgers lead.
Curtis Granderson clears the bases with a grand slam in the seventh inning to give the Dodgers a 5-3 lead over the Pirates.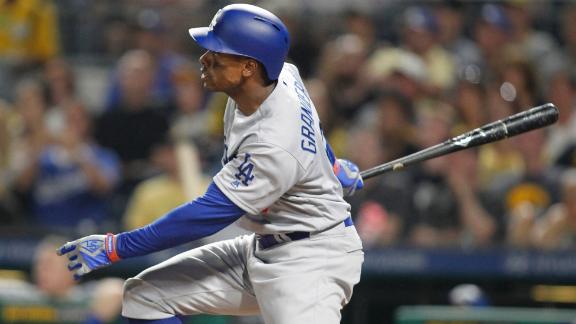 Mets
MLB
Cespedes delivers on offense and defense.
Yoenis Cespedes shines with a sliding catch then caps it off in the seventh inning by tying the game with a RBI single.
FiveThirtyEight
First Take
Stephen A., Max worried about Yankees.
Stephen A. Smith and Max Kellerman discuss what the Yankees need to do to catch up to the Red Sox in the American League East.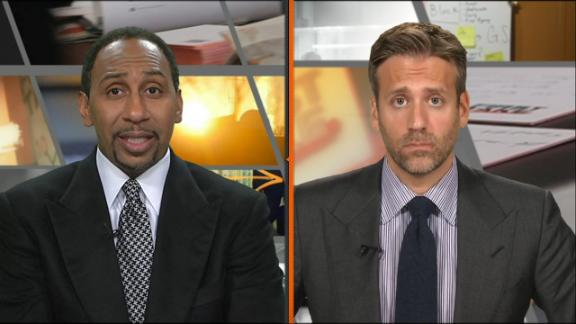 Pirates, Cardinals shake hands after Little League Classic.
After Pittsburgh beats St. Louis in Williamsport, Pennsylvania, the two big league clubs honor the tradition from the Little League World Series with the players going through a handshake line after the game.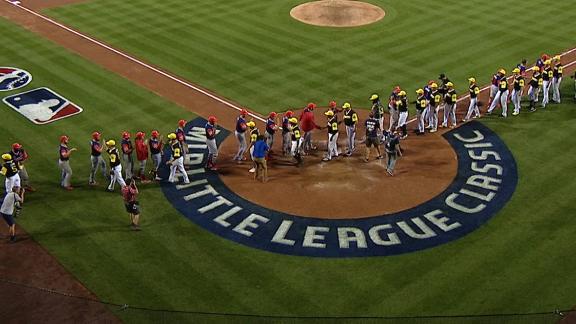 Little League World Series
Trick plays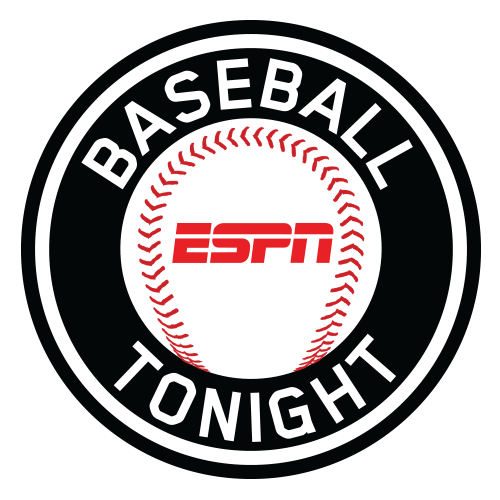 Baseball Tonight
The notorious hidden potato trick.
Dave Bresnahan of the 1987 Williamsport Bills managed to pull off a hidden ball trick that is still talked about today. Check out how he did it.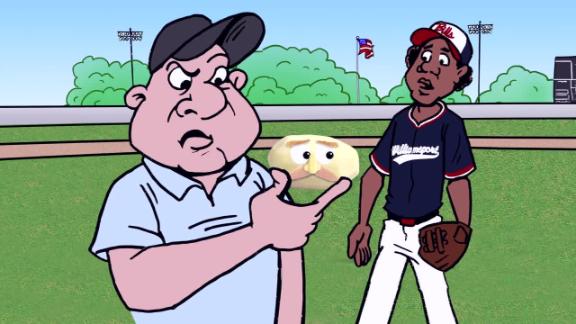 Customize ESPN
Isaiah J. Downing-USA TODAY Sports

Weeks after making his major league debut, Mets shortstop Amed Rosario weighs in on the pressure of being a top prospect, his struggles learning English and learning from Jose Reyes.
Brad Penner/USA TODAY Sports

A Red Sox shortstop who wanted to be like Derek Jeter. A juvenile Astros star. And a Nationals slugger who couldn't afford to make a change. The digits on your favorite player's back tell a story and major league stars shared their jersey tales with us.
AP Photo/Marcio Jose Sanchez

Catchers have a hard time getting into the Hall, but Posey's combination of good hitting and defense make him a very good bet.
Patrick McDermott/USA TODAY Sports

Stanton is healthy and leading the majors in home runs -- and is finally becoming the game-breaking slugger everyone always thought he could be.