MLB trade deadline
Mets win on walk-off single.
Jose Reyes drives in Yoenis Cespedes in the bottom of the ninth inning to give the Mets a 3-2 win over the Cardinals.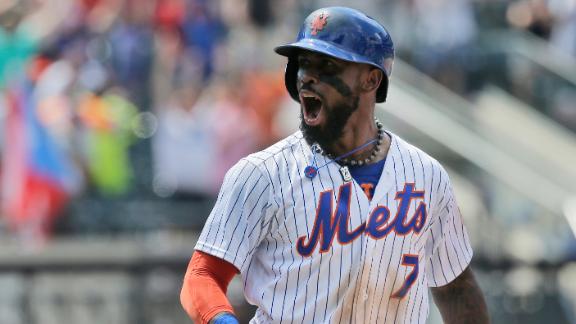 Mets
MLB
Orioles use long ball to complete sweep.
Jonathan Schoop, Adam Jones, Mark Trumbo and Chris Davis all homer as the Orioles defeat the Rangers 9-7.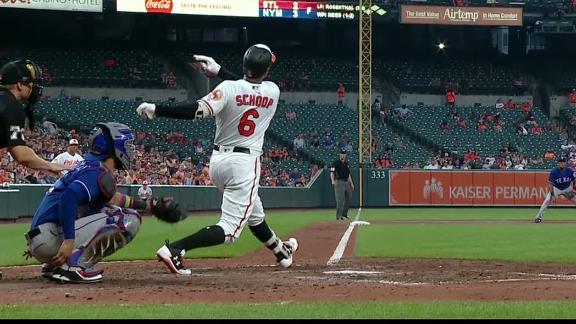 Blue Jays
MLB
Smoak crushes two homers.
First baseman Justin Smoak hits two home runs and racks up three RBIs as the Blue Jays beat the Red Sox 8-6.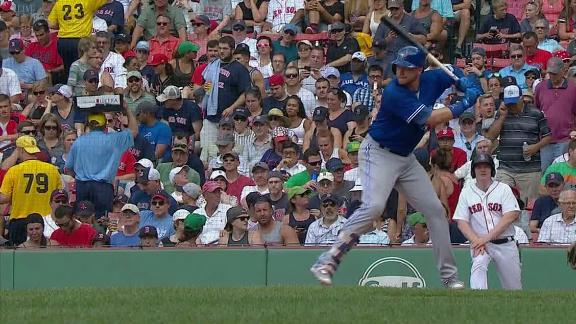 Cubs
MLB
Cubs
MLB
White Sox
MLB
White Sox
MLB
Yankees
MLB
Yankees
MLB
Yankees' bullpen depth bolstered by trade.
Buster Olney breaks down how the additions of David Robertson and Tommy Kahnle will help New York.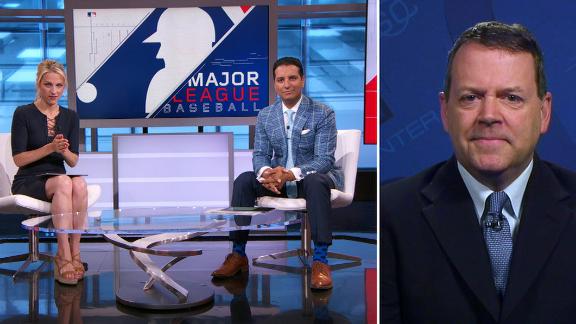 Could Orioles, Red Sox work out Machado trade?
Buster Olney explains why Baltimore should explore what it could receive for Manny Machado in a trade.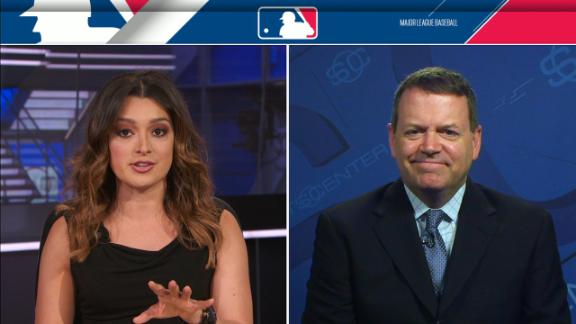 FiveThirtyEight
Customize ESPN
Lazaro Emilio Monarrez, known to everyone around El Paso, Texas, as Ziggy, has not let spinal muscular atrophy dampen his love for baseball. For his wish, Ziggy gets a chance to manage the Dodgers for a day and hang out with Clayton Kershaw.
Cliff Welch/Icon Sportswire

The Orioles need to accept that it is time to rebuild, and that can't happen unless they cash in on Manny Machado and their other stars.
Photo by Rob Tringali for ESPN

No one was more massive at the Midsummer Classic than the Yankees' 6-foot-7, 282-pound rookie sensation. We got an all-access look at the Home Run Derby champion.
ESPN Illustration

From Upton (Justin) to Trout (Mike) and the 98 players in between, here's the full list of our MLBRank Top 100.