CINCINNATI -- In the Cincinnati Reds' clubhouse, his locker stands to the right of the entrance, and he is by it every day, usually talking idly with Aroldis Chapman. It's late in this season's game, the third week in September, a time for champagne, confetti and grand thinking about October for the Reds. But nobody from the outside is talking to Johnny Cueto.
Nothing in baseball -- not a closer, not a cleanup hitter -- can tilt the balance of the postseason the way a dominant starting pitcher, which Cueto is, can. Yet Rob Butcher, the Reds' longtime director of media relations, reports that he has received zero interview requests for Cueto from the national media.
The Reds have clinched their second National League Central Division title in the past three years and will open their division playoff series in San Francisco on Saturday night (9:37 p.m. ET, ESPN Radio and ESPNRadio.com). Cueto, their best pitcher (19-9, 2.78 ERA, 170 strikeouts), will be on the hill in Game 1 against the Giants' Matt Cain. But with a week left in the regular season, Cueto, who is held on the short list for the Cy Young Award, might as well be invisible.
Statistically, there is nothing invisible about Cueto, the 26-year old Dominican who graduated to the role of ace and responded with the best season of his five-year career after the Reds traded Edinson Volquez to San Diego in December. By the old formulas, Cueto has been terrific: third in the league in wins and ERA. By the new statistics, he has been just as good: second in the NL in WAR, second in Adjusted Wins, first in adjusted ERA.
And he isn't one of those pitchers whose on-paper appearances are prettied up by big run support. In fact, Cueto all but lived on starvation fare this season, ranking 76th among pitchers in run support (3.79 runs per game), just behind Justin Verlander (74th, at 3.82) and slightly ahead of Felix Hernandez (83rd, 3.52).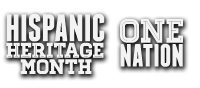 By comparison, Gio Gonzalez of the Nationals -- another pitcher on the NL Cy Young short list -- won 21 games and ranked second in the NL, and eighth overall, with 5.38 runs per game of support.
Perhaps Cueto's lack of notoriety is in part an indictment of the language barrier that continues to divide the game. He doesn't often grant interviews in English because he does not want to be embarrassed by using the wrong words, and the result is a distance between his charismatic pitching and his sparse public persona. He is 5-foot-10, a stocky and powerful mound presence who throws from different arm angles and, Luis Tiant-like, turns his back to the hitter at one point in his windup, dreadlocks wild as he delivers. He cuts an inelegant figure as he pitches. If Mariano Rivera looks as though his uniform has been tailored to his form, Cueto looks more like a cross between Fernando Rodney and CC Sabathia, uniform baggy, cap slightly tilted, goatee scruffy. Inelegant but captivating.
Put the delivery together with the results and the product ought to be a national sensation. But no one talks to Cueto, and few people in and around baseball seem to be taking a conviction into this postseason that he is destined for a Tim Lincecum-in-2010 autumn. Nor is he likely to win the Cy Young Award when it is announced in November. Gonzalez, the Mets' R.A. Dickey and Braves' closer Craig Kimbrel are the favorites. A stretch at the end of the season in which Cueto pitched poorly (2-3, 4.33 ERA in September) might have chipped away at the notion that he will be a difference-maker in the fall and will likely cost him the Cy Young.
Honors and awards might not mean much -- except when a player is trying to gain some respect. Cueto was deeply disappointed at being left off the All-Star Game roster this summer despite a first half (10-5, 2.39 ERA, 91 strikeouts) as good as any in the game. He was a leftover casualty, perhaps, of the Cardinals-Reds rivalry during the Tony La Russa era in St. Louis. (La Russa retired after last season but came back to manage the NL All-Star team in July.) It affected Cueto. Since then, he has tried to manage his feelings about individual awards.
"I don't think about the Cy Young," Cueto says in a partly-English/partly-Spanish interview with the aid of an interpreter on this late-September day. "I just work hard, just go ahead and let God decide. If I start thinking about the Cy Young, I'll get distracted and stop working. If I win, I win. It happened at the All-Star Game. All I thought about was making the All-Star Game. It was something I really wanted. And then I didn't make it, and I had bad thoughts. So for me, now, I look at it this way: If I win, it'll be a great honor."
Cueto pitched gamely against the Phillies in the divisional round of the playoffs in 2010, a series no one expected Cincinnati to win. Cueto lost 2-0 to Cole Hamels at home in an elimination game, giving up one earned run -- a home run to Chase Utley -- in five innings of work. He was the third man in the Reds' postseason rotation, behind Volquez and Bronson Arroyo. This year is his first as a leading man.
Starting Saturday night, his approaching moment won't be about statistics or awards as much as respect and competition. It's about the reckoning. It's about his arrival on center stage when everyone is watching, the chance to prove he belongs in the same conversation with the big names, the pitchers everyone knows by heart. It's when he will no longer be invisible.
A lot of pitchers have won big games. Many have won 20 games. Few are considered headliners. Is Cueto ready to be one?
"That's a tough question to ask before he has the chance to answer it himself with his performance," says Reds pitching coach Bryan Price. "There is an evolution with Johnny, and the person who deserves the credit is Johnny. He's put in the work. He's got that competitive gene that I haven't seen in very many guys I've been around. He wants that role. He covets being an ace. It isn't just something you covet; it's something you also have to have the ability to accept to succeed in that role."
There is a deep institutional memory in the organization as it waits for the postseason to begin. The Reds are hungry to put on a better show than they did two years ago, when they were wobbly, just happy to be there and swept by the Phillies. In Cueto, they see a rare and promising trajectory with a big-game mentality to match, a player whose first big season will be accompanied by something he's never had before: the challenge of being a No. 1 pitcher in October.
"This is good. I think it is really good for Johnny," says Walt Jocketty, the Reds' general manager who won World Series titles in the front office of the Oakland A's and as general manager of the Cardinals. "He's been under the radar all season. He's right up there with the top pitchers in the game, but he hasn't received any of the recognition.
"There are some players who are fine with that, but I think Johnny is one of those guys who really wants to be considered great. I think he is going to be a better pitcher now that everyone -- not just hardcore baseball fans but the casual audience that watches only the postseason -- will have their eyes on him."
That institutional memory is everywhere. As Dusty Baker recovered from a stroke at the end of the regular season, bench coach Chris Speier took over as interim manager. Speier was a rookie infielder with the Giants in the 1971 National League Championship Series, when Juan Marichal and Gaylord Perry were pitching to the likes of Roberto Clemente and Willie Stargell. Arroyo, who is scheduled to pitch Game 2 for the Reds on Sunday, was a member of the 2004 Red Sox, on the same staff as Pedro Martinez and Curt Schilling. He's the man who relieved Schilling at Yankee Stadium in Game 6 of the American League Championship Series that year, the famed (and infamous) "bloody sock" game. He says Cueto has "lightning in his arm."
Throughout the clubhouse and along the walls at the Great American Ball Park are reminders of the glory years in the mid-'70s, as well as 1990 when the Reds last won the World Series. Joe Morgan, who won two World Series as a member of Cincinnati's Big Red Machine, now works in the Reds' front office. With Pete Rose and Tony Perez as his benchmarks, Morgan is not given to hyperbole about performances when the October curtain rises.
"I never had that -- that one guy on the mound who you knew was going to match and surpass the other guy," Morgan says. "The closest was Don Gullett. Tom Seaver came pretty much after the fact. Our eight guys on the field were the starting pitcher no one wanted to face."
But he likes Cueto's chances.
"He gets your attention," Morgan says. "He has a presence on the mound, and I think that's special. Baseball is a little different. They say you make your reputation during the regular season and your legacy in the postseason. He's going to be center stage. He's going to be center stage with people who don't watch baseball most of the year, who get excited for the game only for the playoffs. Now, when they turn on the TV, Johnny Cueto will be the one standing in the middle of the diamond."
The list of pitchers who defined their careers in the postseason is long, stretching from contemporaries such as Schilling and Josh Beckett to those in the recent past such as Orlando Hernandez and Dave Stewart and even further into baseball history with Bob Gibson, Sandy Koufax and Whitey Ford.
Players whose breakout regular season as the ace of a pitching staff was accompanied in the same year by a successful playoff appearance? That list is a little shorter. Bret Saberhagen did it in 1985, winning 20 games in his second year in the league and winning two games for the Royals over the Cardinals in the World Series with a 0.50 ERA (though he struggled in the ALCS against Toronto). It's difficult to find other examples. In 2011, C.J. Wilson led the Texas staff after pitching behind the star power of Cliff Lee a year earlier in the Rangers' playoff run, but he didn't win a game in the 2011 postseason. David Price's first big year was 2010 when he won 19 games for Tampa Bay, but he ended his first postseason as the ace of the Rays staff by losing two games to Texas in the ALDS, including the deciding Game 5 at home.
This is Cueto's challenge. Even though he established himself as a top pitcher this season and pitched well in his brief playoff appearance in 2010, this postseason will serve as something of a referendum on his ability to carry a team.
"Some people will put pressure on themselves. I don't think he will. Johnny has the perfect personality to be an ace and a star," Morgan says. "When we struggled, he was the one to get us through. I feel bad he probably won't win the Cy because he had a couple of bad starts in September, but he's perfect to be a leader. … In this game, you have competitors and you have baseball players. Johnny is a competitor. He doesn't just want to win. He wants to go against the ace of the other team."
Morgan is from Oakland, Calif. Jocketty cut his teeth there during the A's glory days of the 1980s, of Rickey Henderson, Jose Canseco, Mark McGwire and Stewart. Stewart, he of the glare, the roiling fire, the competitor's heart, is the modern standard for a postseason ace. He was the World Series MVP for Oakland's last championship in 1989, and he stared down Roger Clemens in several classic duels, never losing to him in the playoffs.
In personality, Cueto is not Stewart. Cueto doesn't attempt to dissolve his adversaries with a withering look like Stewart could. But Jocketty's comparison of Cueto to one of the great October fighters in the sport pushes all of the GM's chips to the center of the table. He is convinced Cueto can give the Reds what Stewart gave the A's.
"I think Johnny has progressed to that Stew, Chris Carpenter level with us," Jocketty says. "He's worked very hard. We invested in him long term. He has a tremendous work ethic. I remember 2004, going into the postseason without Chris Carpenter, and then I remember having him in 2006. There's a big difference between having and not having your ace going into the postseason. He anchors the staff.
"There are certain guys like Stew and Carpenter, and I see it in Johnny. They just have it. They don't feel the pressure. They don't feel like they have to prove anything. They are there to be the stopper, the one who sets the tone. It comes naturally. Some guys try to do it, and when they do, they don't have much success."
A hard thrower but not a blazer, Cueto is not a strikeout pitcher; his fastball tops out around 95 mph -- slightly above average by today's exacting standards. But he isn't a junkballer either. Cueto's signature, Morgan says, is his competiveness. Growing up, he was a fan of Pedro Martinez, whom he met at the World Baseball Classic in 2009.
Despite Cueto's huge, disarming smile, there is something cold and focused about his demeanor. He smiles but is not a clown. During a light moment in the course of an interview in the dugout, his face suddenly broadens into a laugh and dissolves almost as quickly as he talks about his craft, about the difference between 2012 and his previous seasons, about how he has realized his own trajectory and embraced it.
"My concentration is higher. I concentrated a lot. I worked harder than ever before," Cueto says. "I worked hard on putting the pitches where I wanted. I know the hitters better. I don't feel any pressure. In 2010, we were nervous. Maybe we didn't think we would win enough. This year is different."
In the past, Price says he could tell when things were about to start going poorly for Cueto, and it wasn't only because he was finely tuned to his quirks and idiosyncrasies. Everyone in the ballpark could see it. Squeezed by the umpire in a tight situation or needing to recover from a play that should have been made, Cueto would let his emotions go. The body language would change, sinking toward despair or exasperation. The focus would drift and decline. He was getting screwed, he believed, and his expressions underscored his displeasure.
That isn't a part of the package so often now.
"I saw the beginning of the change in late 2010," Price says. "Statistically, he got better every year, and the little things that got under his skin didn't bother him anymore, or as much. It was real emotional maturity. The things that bothered him, frustration with an umpire, lack of control … he sets a high bar for himself, which makes it easier for him to be disappointed. Since I've been here, the stuff's always been good. It's the maturity.
"There are points in a game where runs are being scored, and you can see that your starter has lost belief that he can keep the other team down. [We] appreciate that he's going to give everything that he has. It's a special character trait."
Cueto has shed the perceived slights, the dips in focus, the curiosity that he is not yet recognized as a star. The best way to gain that respect, as the great October performers like Morgan, Reggie Jackson and Schilling often say proudly, is to excel when the leaves change.