Now
Eddie Matz
ESPN Senior Writer
Max Scherzer talks about getting his 300th strikeout.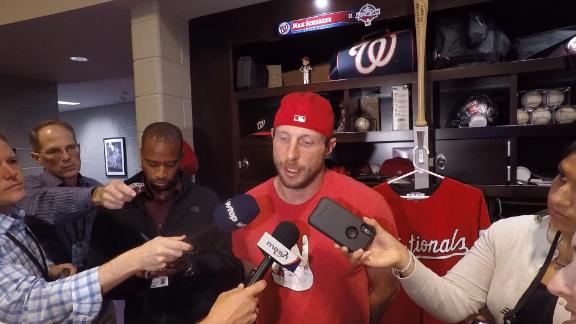 David Schoenfield
ESPN Senior Writer
Umpire Will Little has ejected Matt Carpenter and then manager Mike Shildt for arguing a called third strike on Carpenter. It was a bad call. Everyone's going to rip Little. He did extend Carpenter a lot of leeway, but when Carpenter turned around AGAIN to say something more as he walked away, Little gave him the thumb.
David Schoenfield
ESPN Senior Writer
Josh James may be pitching himself onto the postseason roster for the Astros with another solid start, allowing one run in five innings. He sat 95 to 98, can hit 100 in relief, and could give them some length as a long man if needed. A.J. Hinch has a crowded bullpen of relievers to choose from, but James has been electric this month.
Eddie Matz
ESPN Senior Writer
Chalk up another milestone for Max Scherzer. The Nats ace whiffed Marlins rookie Austin Dean for his 300th strikeout. Scherzer becomes the 17th pitcher since 1900 to rack up 300 K's in a season, and the fifth since 2000, joining Randy Johnson, Curt Schilling, Clayton Kershaw, and Chris Sale. He's also a lock to lead his league in punchouts for a fourth straight season. In the divisional era, only Johnson and Nolan Ryan have done that.
Jesse Rogers
ESPN Staff Writer
Pedro Strop (hamstring) hasn't thrown off a mound yet but Joe Maddon says he's doing better: "He's trending in the right direction. I have not heard anything negative and he keeps telling me how great he feels."
Jesse Rogers
ESPN Staff Writer
Storm about to come through Wrigley Field. Flags picked up some steam.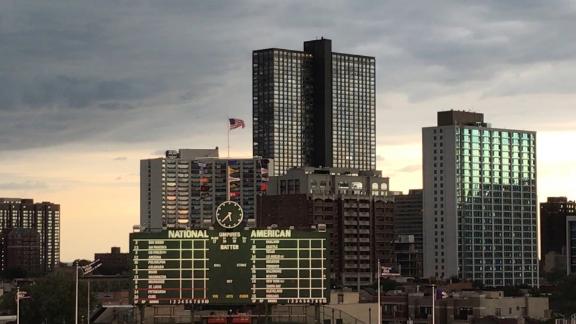 David Schoenfield
ESPN Senior Writer
How great has the Houston pitching staff been? Here's a telling number, courtesy of @SlangsOnSports. The Astros have allowed 520 runs, on pace to allow 540. Since the AL instituted the DH in 1973, the fewest runs allowed in a non-strike season by an AL team is 551 by the '74 A's.
Coley Harvey
ESPN Staff Writer
Didi Gregorius indeed took a few ground balls (without making throws) as the Yankees were coming out for batting practice.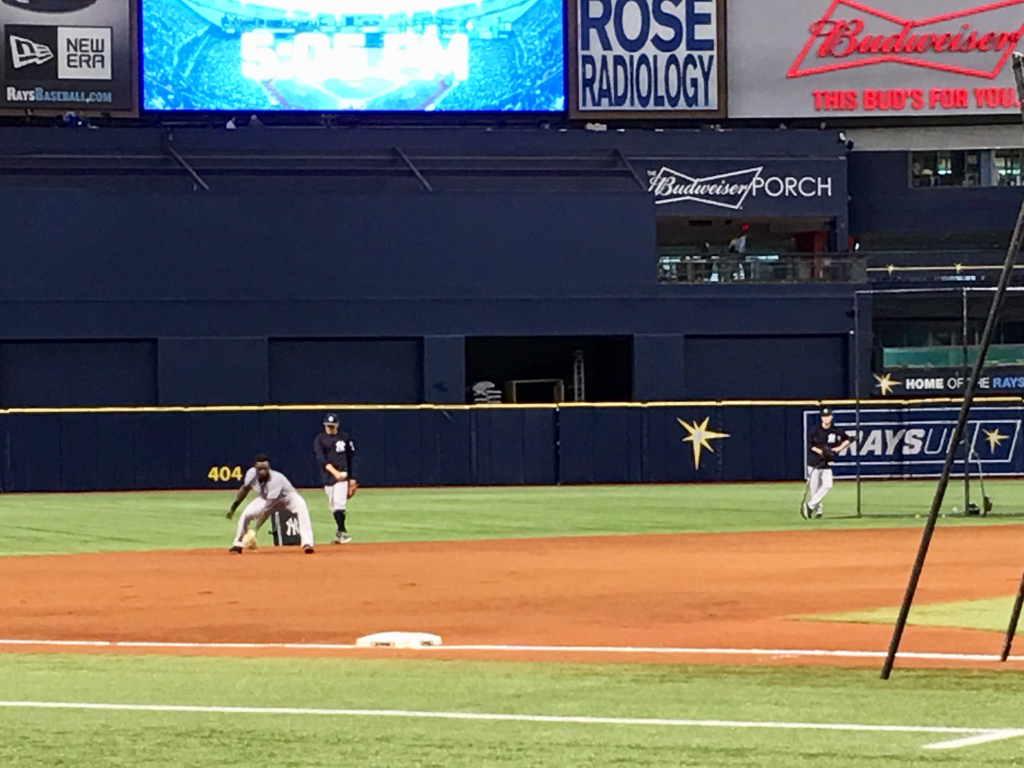 Jesse Rogers
ESPN Staff Writer
Jason Heyward, on any angst that the Cubs lead is down to 1.5 in the division: "I just want to point out, we have the best record in the NL and we haven't clinched yet. That shows you how good our division is. That shows you how good this league is. It's time to pay respect to how good these other teams have been playing baseball."
Coley Harvey
ESPN Staff Writer
Aaron Boone says the MRI revealed no strain in Aaron Hicks' left hamstring. There's some tightness, but the Yankees believe the news they got was good. Hicks is day-to-day. "We do feel like we dodged a bullet."