Now
Buster Olney
@Buster_ESPN
Sunday column: Within this, wrote about how players like Evan Longoria and Kris Bryant could channel their concerns… twitter.com/i/web/status/1…
Rick Sutcliffe
@Sut_ESPN

What a weekend! Feeding the homeless Thursday with Joe Maddon. On stage Friday with @Cubs Ryno & Demp. Dinner with… twitter.com/i/web/status/1…
FiveThirtyEight
@FiveThirtyEight
Don't worry, MLB — hitters are killing the shift on their own. 53eig.ht/2FNxOgb
Michael Collins
ESPN Senior Writer
John Smoltz got me good at first when I asked him about his nerves sleeping on his first lead in golf!!
Michael Collins
ESPN Senior Writer
"... I've never felt like this in my baseball career." HOF pitcher John Smoltz describes a trick he might play on himself to calm his nerves Sunday as the leader. I advise against it.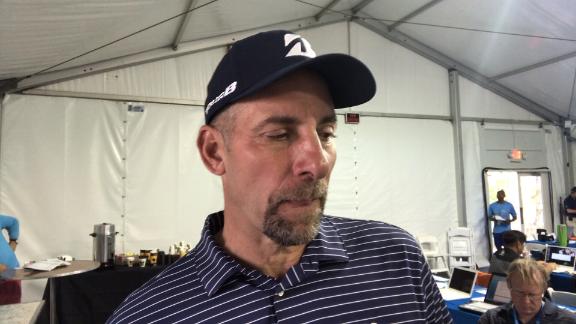 Jesse Rogers
ESPN Staff Writer
Cole Hamels signs autographs at the Cubs winter fan convention.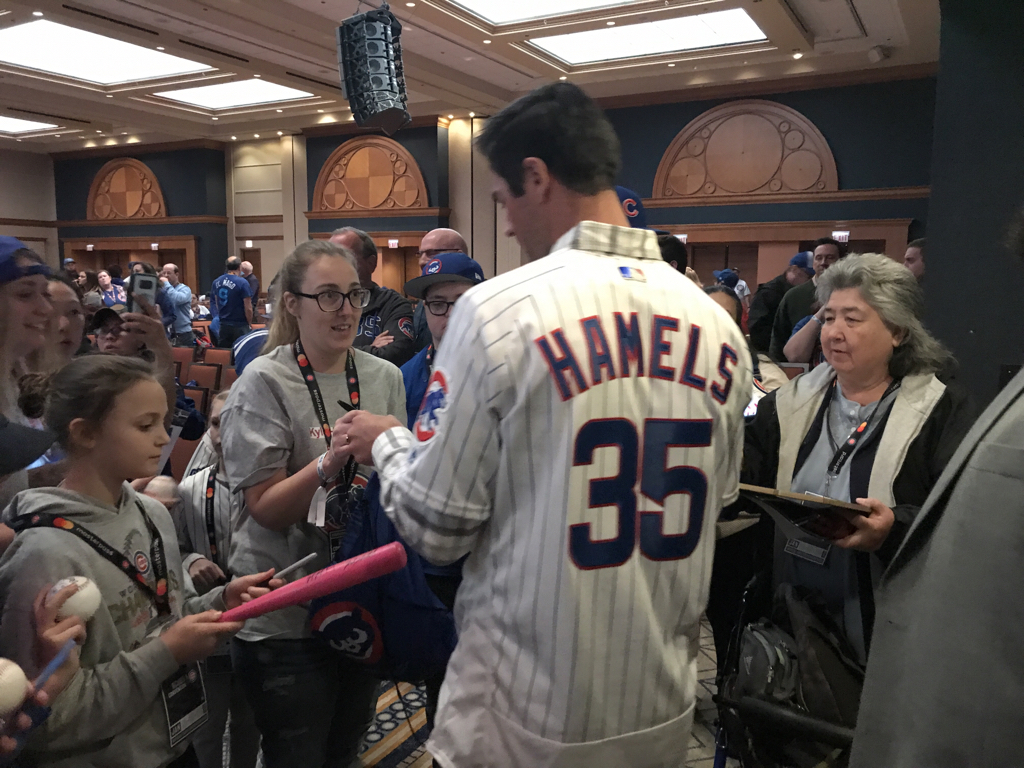 Rick Sutcliffe
@Sut_ESPN

The @Cubs fan Convention is One of the highlights of my year! Can't Thank the Cubs enough for a chance to stay conn… twitter.com/i/web/status/1…
Rick Sutcliffe
@Sut_ESPN

Sorry I took him away but as you know we signed after every game Win or Lose @Cubs twitter.com/brandonhogg23/…
Dan Rafael
@danrafaelespn
Heavyweight Joe Joyce (7-0, 7 KOs), 33, the 2016 Olympic super heavyweight silver medalist from England, is being l… twitter.com/i/web/status/1…
Buster Olney
@Buster_ESPN
In talking with the execs/agents around the game, there is a perception that the White Sox continue to be locked in… twitter.com/i/web/status/1…
Henry Abbott
@TrueHoop
@JoeGoodmanJr Oh gosh Joe. The worst news. I am so sorry. Love and best thoughts to everyone.
The Undefeated
@TheUndefeated
They call him the "Jackie Robinson of hockey," but to get that honor, it cost Willie O'Ree the sight in his right e… twitter.com/i/web/status/1…
Alden Gonzalez
ESPN Staff Writer
By adding Cody Allen, a deal that a source said is still pending a physical, the Angels get the veteran closer they had been seeking for a young, high-octane group. The likes of Ty Buttrey, Justin Anderson, Cam Bedrosian, Hansel Robles and Noe Ramirez can all move back a peg.