Now
Buster Olney
@Buster_ESPN
Greg Cote writes about the Marlins' new ownership. miamiherald.com/sports/spt-col…
Buster Olney
@Buster_ESPN
J.D. Martinez signing of 5 years, $110 million is right in line with the money paid out for the other right-handed… twitter.com/i/web/status/9…
Buster Olney
@Buster_ESPN
Here's more on Arizona's Jarrod Dyson signing, by Travis Sawchik. fangraphs.com/blogs/diamondb…
Rick Sutcliffe
@Sut_ESPN

If you've been a @Cubs fan for awhile you know about Scottsdale's @DonandCharlies1 If Ur a new Cub fan in Az you need to stop by!
ESPN Fantasy Sports
@ESPNFantasy
DH or OF? Doesn't matter. @karabelleric trusts J.D. Martinez to be a fantasy star in Boston. es.pn/2EHU5N6
Buster Olney
@Buster_ESPN
J.D. Martinez deal is for $110 million. Reports of Red Sox offer at $125 million: Inaccurate. Boston offered 5/$100… twitter.com/i/web/status/9…
SportsCenter
@SportsCenter
Breaking: Free agent outfielder J.D. Martinez has agreed to a deal with the Boston Red Sox, a source tells… twitter.com/i/web/status/9…
Bryce Harper
@Bharper3407
It's a family game!🙌🏻 #Harperx2 pic.twitter.com/Gvdqx7EVjl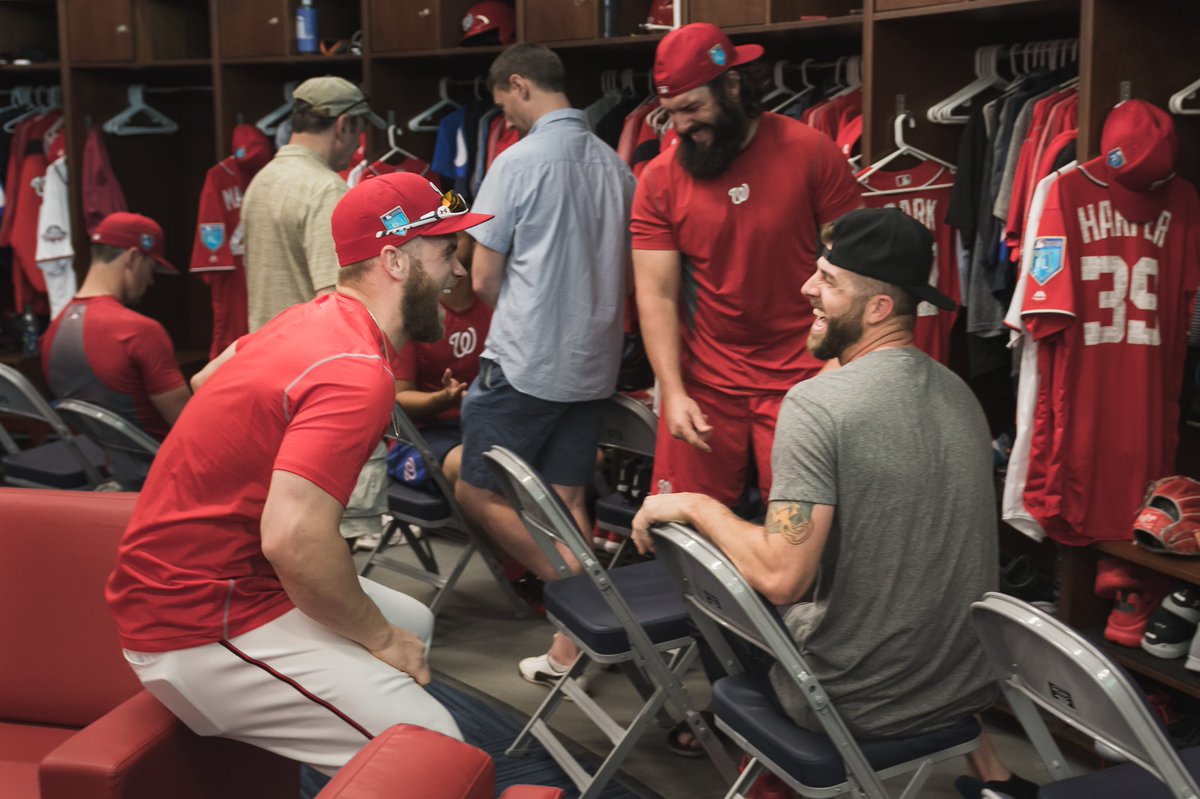 Marly Rivera
ESPN Writer
Eduardo Nuñez told me that the Yankees were among the teams that reached out to his agent, expressing interest in signing the infielder. The former Yankee told his agent that his main focus and number one priority was to come back to the Red Sox because of how much he enjoyed his experience in Boston last year.
Buster Olney
@Buster_ESPN
Red Sox moving closer to a deal with slugger J.D. Martinez, who is represented by Scott Boras. @JonHeyman had it first.
Jesse Rogers
ESPN Staff Writer
Albert Einstein is part of Maddon's art and baseball theme.
Jesse Rogers
ESPN Staff Writer
Joe Maddon unveiled two new paintings to his team as he continues his theme of baseball and art. This one is Mona Lisa.
Jesse Rogers
ESPN Staff Writer
Watch Joe Maddon discuss his message to the entire team on the first full day of workouts. It includes combining art with baseball as well as the teamwork of the San Antonio Spurs.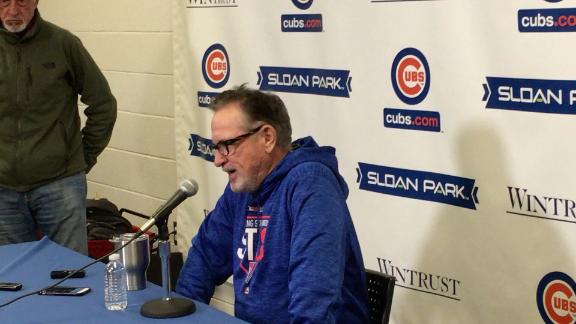 Scott Lauber
ESPN Staff Writer
Although he never mentioned former hitting coach Chili Davis by name, Red Sox owner John Henry made clear that he believes the team's offensive approach — not a lack of power in the aftermath of David Ortiz's retirement — was to blame for a 93-run dropoff from 2016 to 2017.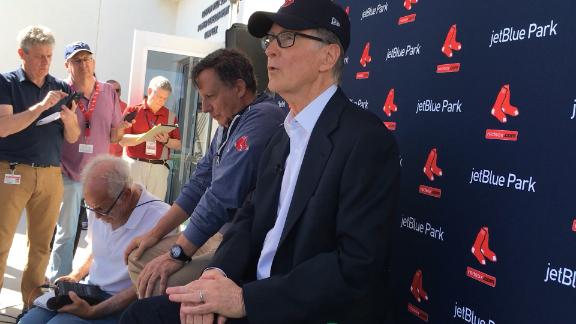 David Schoenfield
ESPN Senior Writer
Giancarlo Stanton on being enthusiastically greeted by the fans during BP: "The moment we hit the dirt they were buzzing." He said there wasn't pressure to hit home runs. "I know they're here for the entertainment, but we have to get our work in. The real entertainment begins in six weeks."