Now
Buster Olney
@Buster_ESPN
Column: Why the Marlins need to trade J.T. Realmuto. bit.ly/2zjdpfe
Jesse Rogers
ESPN Staff Writer
The Cubs made several moves in advance of the Rule 5 draft deadline to protect players. They acquired righty Rowan Wick from San Diego for infielder Jason Vosler, claimed lefty Ian Clarkin off waivers from the White Sox and purchased the contract of lefty Justin Steele from Double-A. All 3 are now on the 40 man roster. Meanwhile, INF Jack Reinheimer was claimed by Texas. The Cubs 40 man roster is now at 39.
Adam Caplan
@caplannfl
#Bengals placed starting MLB Preston Brown (knee) on IR.
David Schoenfield
ESPN Senior Writer
The next stop for Adrian Beltre: Cooperstown. The Rangers third baseman announced his retirement after 21 seasons and with 3,166 hits, 477 home runs, 1,707 RBIs and five Gold Gloves, he's an easy first-ballot Hall of Famer. Beltre was a true two-way force, one of the best defensive third basemen ever who finished in the top-10 of the MVP voting six times. He's in the argument as one of the top five third basemen of all time -- his 95.7 WAR trails only Mike Schmidt and Eddie Mathews and ranks ahead of Wade Boggs, George Brett and Chipper Jones -- and he'll be remembered for his joy for playing the game ... and not wanting anybody to touch his head.
FiveThirtyEight
@FiveThirtyEight
The Yankees snapped up this offseason's best pitcher. 53eig.ht/2TxhBAz
SportsCenter
@SportsCenter

Breaking: Adrián Beltré announced his retirement from MLB after a 21-year career. pic.twitter.com/3NTiL9psII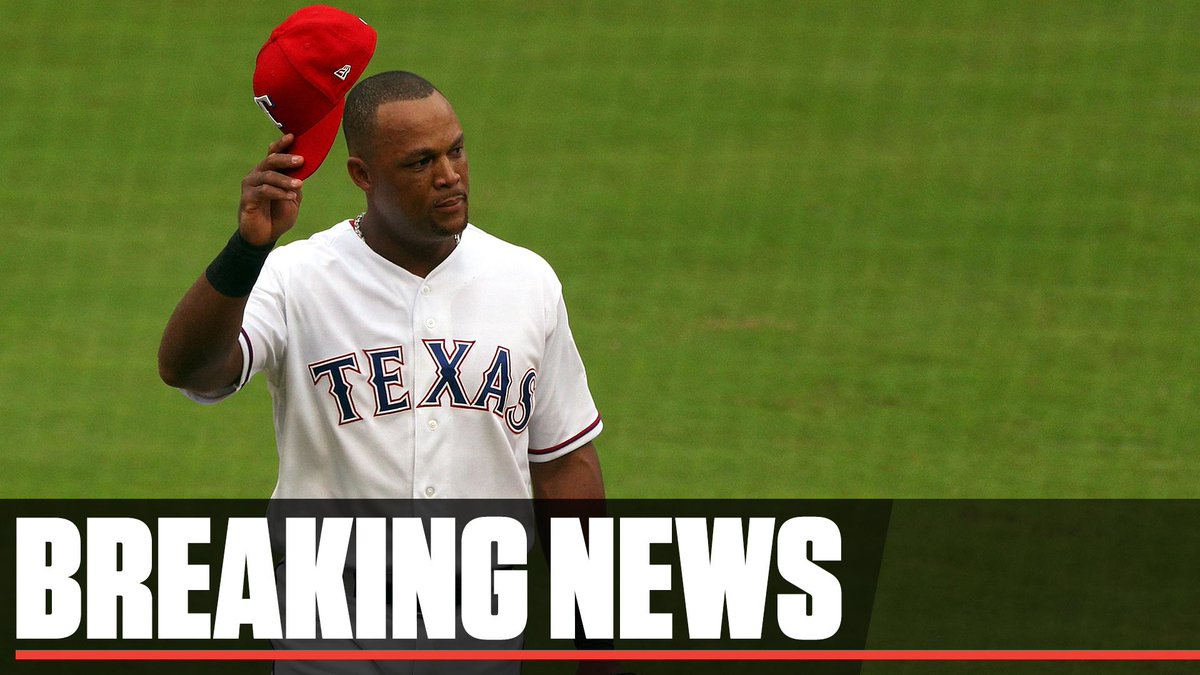 Buster Olney
@Buster_ESPN
Presumably, the Yankees will fill their last open rotation spot through free agency, from the group of Nathan Eoval… twitter.com/i/web/status/1…
Eric Karabell
ESPN Senior Writer
Paxton to the Yankees seems like a wise move for them and the rebuilding Mariners. Paxton's fantasy value is about the same, as he is moving to a more hitter-friendly park, but gets better offensive support. Overcoming injury is another thing. He still hasn't pitched 165 innings in a season, so he is more of a volume risk than most in the top 20 hurlers. The headliner to Seattle is Justus Sheffield and he should get a legit chance, but he's not Walker Buehler as rookies go and the Mariners are not the Dodgers. Look for the Mariners to move others as well.
Tristan H. Cockcroft
ESPN Senior Writer
James Paxton's single-year bests as a pro in terms of starts and innings: 2016: 31 GS, 171 2/3 IP 2013: 30 GS, 169 2/3 IP 2018: 28 GS, 160 1/3 IP 2017: 25 GS, 140 IP 2012: 21 GS, 106 1/3 IP Durability is really the one remaining obstacle to his being a top-10 fantasy SP.
Tristan H. Cockcroft
ESPN Senior Writer
Justus Sheffield is the winner of this trade for fantasy, not simply because Safeco Field will be an easier park in which to pitch, but because the deal itself cements the Mariners' rebuilding angle. His chances of a 20-plus-start MLB season surely improve.
Tristan H. Cockcroft
ESPN Senior Writer
I'll dial James Paxton back a spot or two in my SP rankings — surely behind Walker Buehler — after his trade to the Yankees due to the park factors, as he gives up a good number of fly balls, but this is hardly bad for his value. It just makes a sub-3 ERA a little tougher.
SportsCenter
@SportsCenter

Breaking: The Yankees are finalizing a deal to acquire SP James Paxton from Seattle for 3 prospects, including top-… twitter.com/i/web/status/1…
Bucci Mane
@Buccigross
I love the St. Louis script on the @Cardinals road Saturday uniforms for next year. The "birds on the bat" is my fa… twitter.com/i/web/status/1…
Eddie Matz
ESPN Senior Writer
The Orioles introduced new GM Mike Elias this morning. Elias (center, with Louis and John Angelos) stressed the importance of improving the club's scouting operations, especially internationally. He also said that the O's lineup is "at its best with a dangerous Chris Davis in the middle." Elias went so far as to say that he'll get involved in Davis' offseason preparation.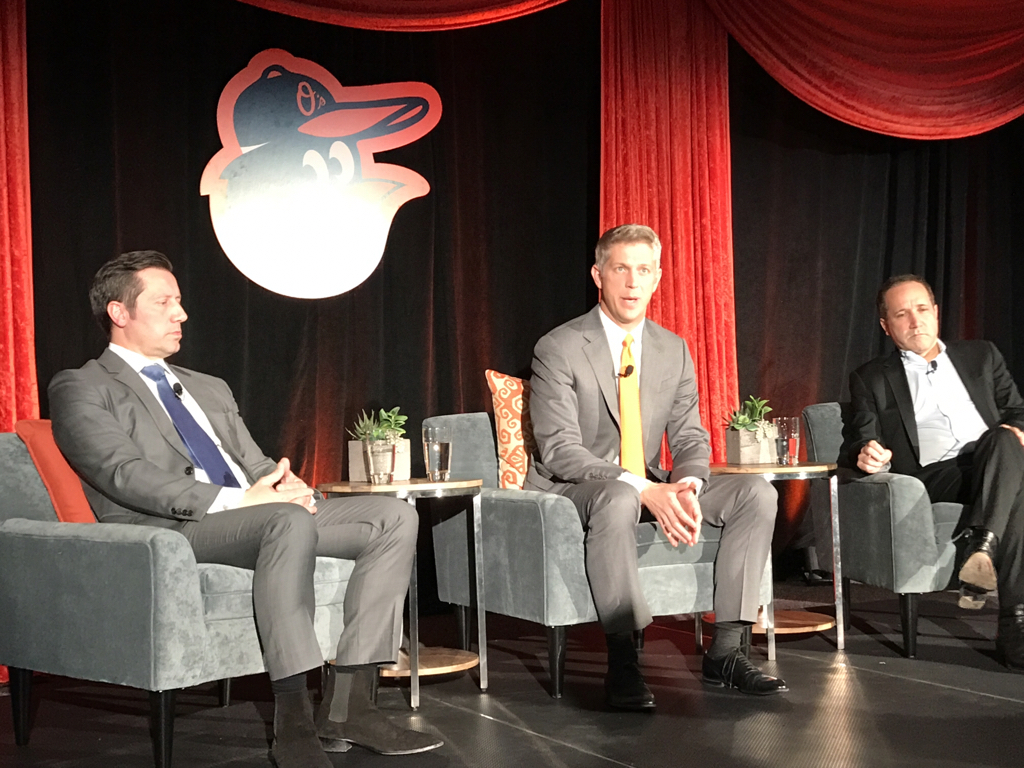 Adam Caplan
@caplannfl
Jordan Hicks (calf) is week-to-week, per HC Doug Pederson.