Now
Buster Olney
@Buster_ESPN
On the podcast: espn.com/espnradio/play… Conversations with Max Scherzer and Gabe Kapler; @Kurkjian_ESPN on the ques… twitter.com/i/web/status/1…
Coley Harvey
ESPN Staff Writer
Yankees make it official, and announce that Gary Sanchez has been placed on the 10-day disabled list with a right groin strain. They also optioned outfielder Clint Frazier back to Triple-A, while recalling catcher Kyle Higashioka and pitcher Giovanny Gallegos from Triple-A.
Alden Gonzalez
ESPN Staff Writer
Yasiel Puig, in an interview for ESPN The Magazine's Body Issue: "I don't consider myself from this world. Sometimes I think I come from Mars because some of the knocks that I take on the field that would leave some of my teammates, or any other person, in pain don't hurt me."
Alden Gonzalez
ESPN Staff Writer
Matt Kemp has received more fan votes than Bryce Harper, and he is the only Dodger in line to start the All-Star Game. Just like we all expected. Voting ends in 10 days.
Buster Olney
@Buster_ESPN
Scoreboard podcast es.pn/2ttu3FR Sounds and voices from MLB Sunday: Sale, Murphy, seven Dodger homers, S… twitter.com/i/web/status/1…
trey wingo
@wingoz
The Ryan Braun defense twitter.com/adamschefter/s…
Mike Trout
@MikeTrout
Kansas City ✈️✈️✈️✈️✈️!!!
Buster Olney
@Buster_ESPN
Dave Martinez made it clear before tonight's game: He wants the Nationals very active on the bases tonight.
SportsCenter
@SportsCenter
Alex Bregman decided he needed to shave in the middle of the game on Sunday. pic.twitter.com/zwv1tgaJEE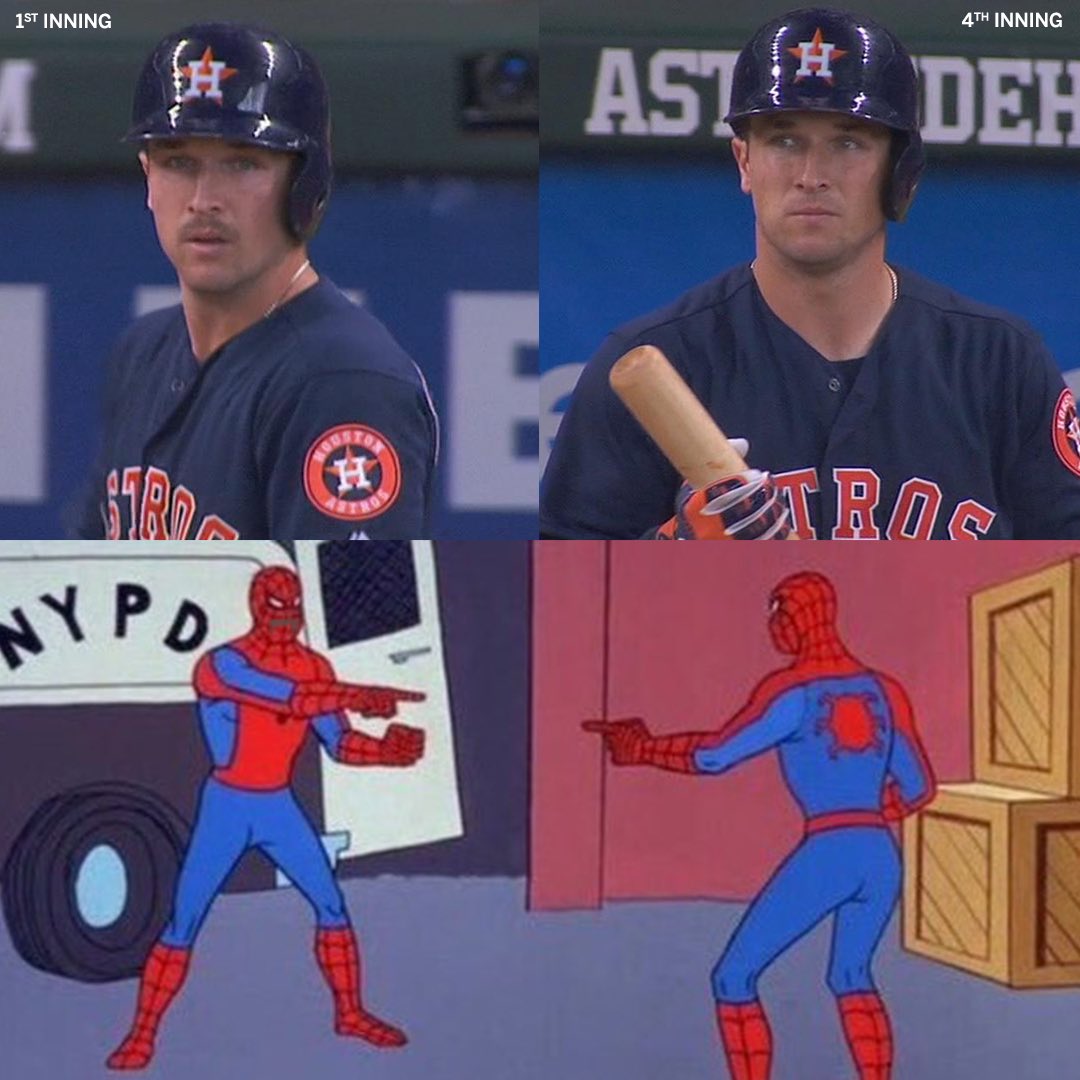 Buster Olney
@Buster_ESPN
About to get started on Sunday Night Baseball, Phillies at the Nationals on ESPN.
Jesse Rogers
ESPN Staff Writer
Joe Maddon took a 'gotta move on' approach after the Cubs got swept by the Reds. He and the coaches will wear bib overalls from shinesty.com on the long flight to L.A. His is an American flag overall: "This was pre-planned. You still eat. You still sleep. You still pet your puppy and move on."
Jesse Rogers
ESPN Staff Writer
The Cubs announced 2012, 2nd round pick, Duane Underwood, will make his ML debut on Monday at Dodgers Stadium. Underwood is 3-7 with a 4.27 ERA at Triple-A Iowa. The righty has a career 3.79 minor league ERA.