The 2017 NBA Finals between the defending champion Cleveland Cavaliers and the 2015 champion Golden State Warriors will be the most star-studded Finals ever. So which star will shine brightest on the biggest stage this June and win Finals MVP -- LeBron? KD? Steph? Here are the predictions from our ESPN Forecast panel of experts, and a panel of fans.
KD has best shot at Finals MVP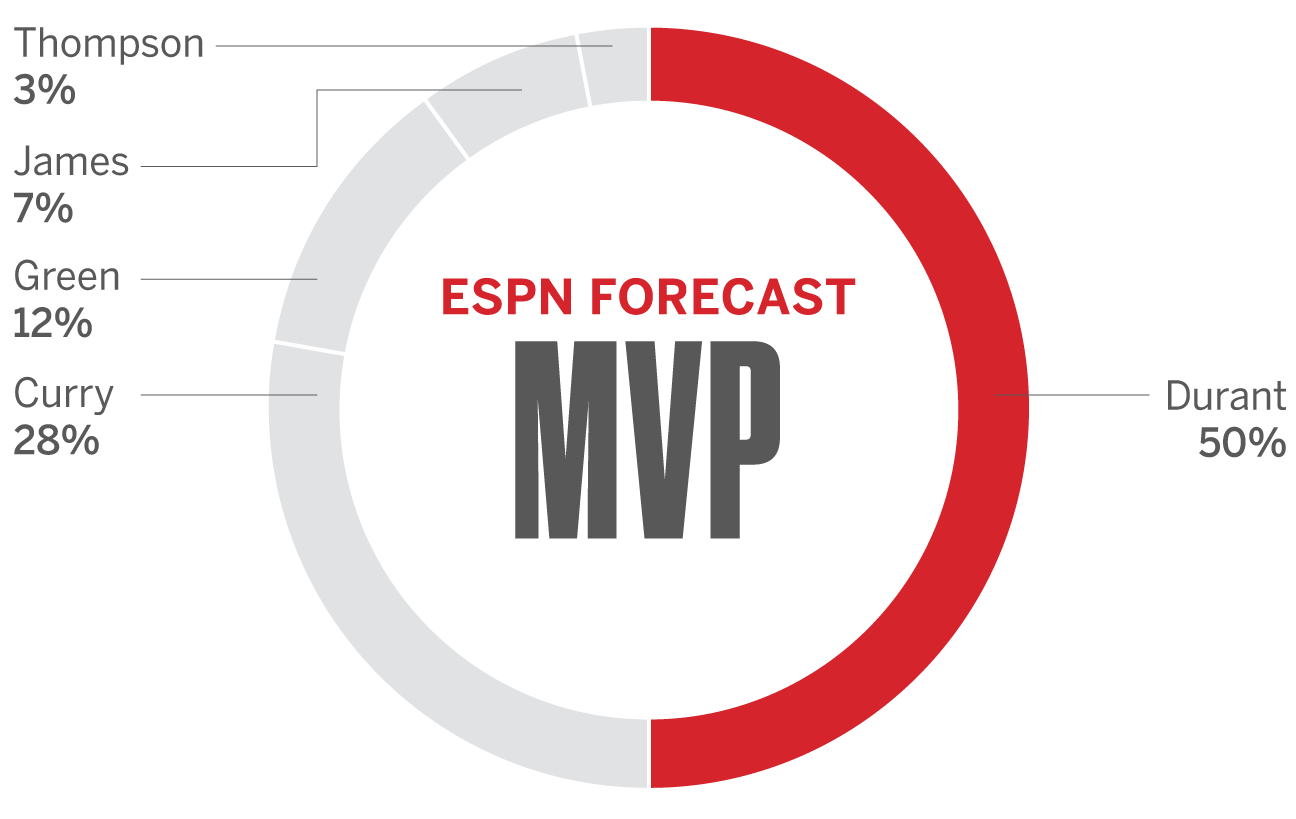 Some notes on the Finals MVP contenders:
ESPN Forecast and the fan panel predictions were conducted in coordination with Microsoft Research.