Los Angeles Angels slugger Albert Pujols will rejoin the team Friday for a weekend series against the Mariners in Seattle.
After getting extensive treatment over the past two days for a knee injury he suffered while sliding into second base in last weekend's series with the Texas Rangers, he has been cleared to play.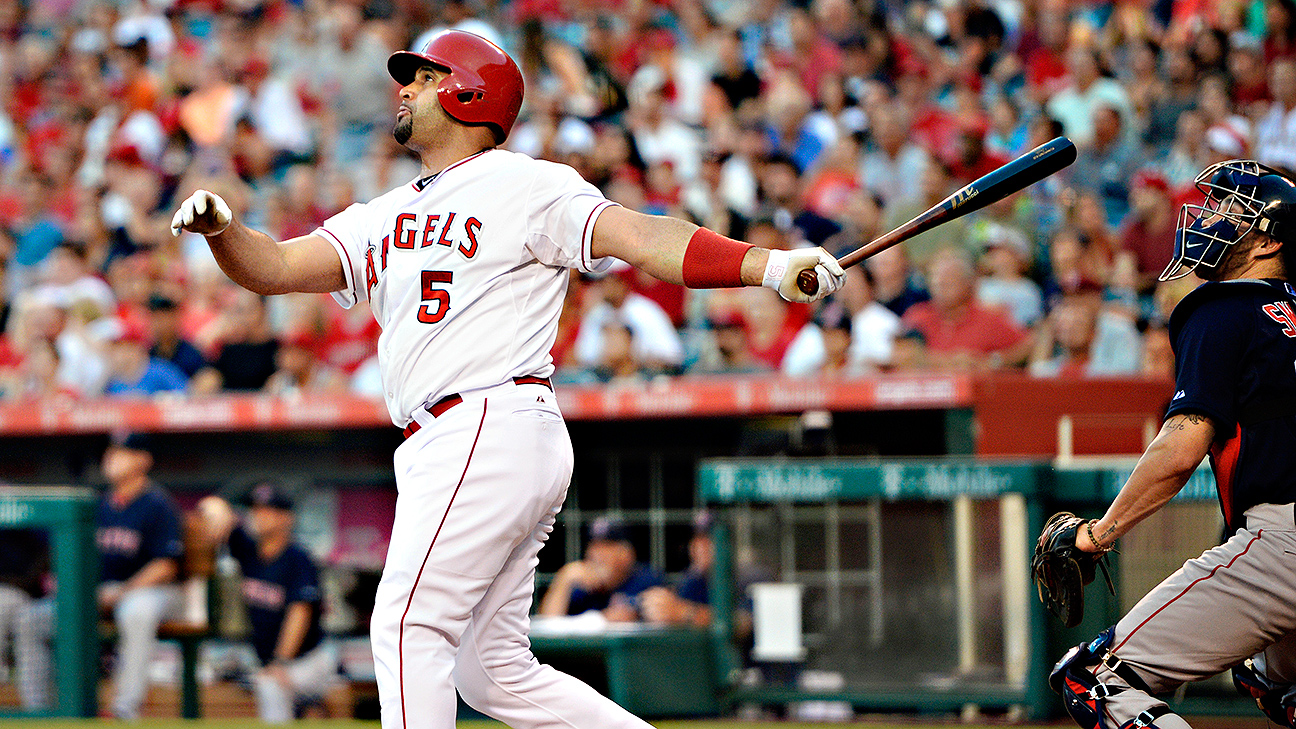 "Albert was seen by Dr. Steve Yoon regarding discomfort in his left knee," the team said in a statement Thursday. "Imaging performed yesterday revealed a bone bruise. He was given Viscosupplementation and will return to the club on Friday. He is cleared to play."
The 37-year-old Dominican slugger, who missed one game with his ailing knee, was hitting .244 with 21 home runs and 93 RBIs in 127 games this season before being sidelined this week.
Pujols hit his 600th career homer in June, becoming the ninth player in major league history to reach the mark. He now is sitting on 612 home runs.