The 3,000-hit club is already one of the more exclusive fraternities in baseball. But after Albert Pujols collected No. 3,000 on Friday, the number of players who have reached the milestone the way that he has can be counted on one of his powerful hands.
The 38-year-old Pujols is one of just four players to collect 600 homers and 3,000 hits, joining Hank Aaron, Willie Mays and Alex Rodriguez. A 10-time All-Star who ranks first in WAR among active players, Pujols gets plenty of bang for the buck: Over 40 percent of his hits have been either home runs or doubles, while he also leads all active players with 1,932 RBIs.
With three more years on his Angels contract, Pujols is not done climbing the list. Here is how the native of the Dominican Republic has put himself in such rarefied air.
---
Power plays
Pujols has hit 620 homers -- good for 20.7 percent of his hits, the third-highest percentage among players with 3,000 hits. His 625 doubles -- 11th most all time -- account for 20.8 percent of his hits, and that total is among the top five percentages in the 3,000-hit club.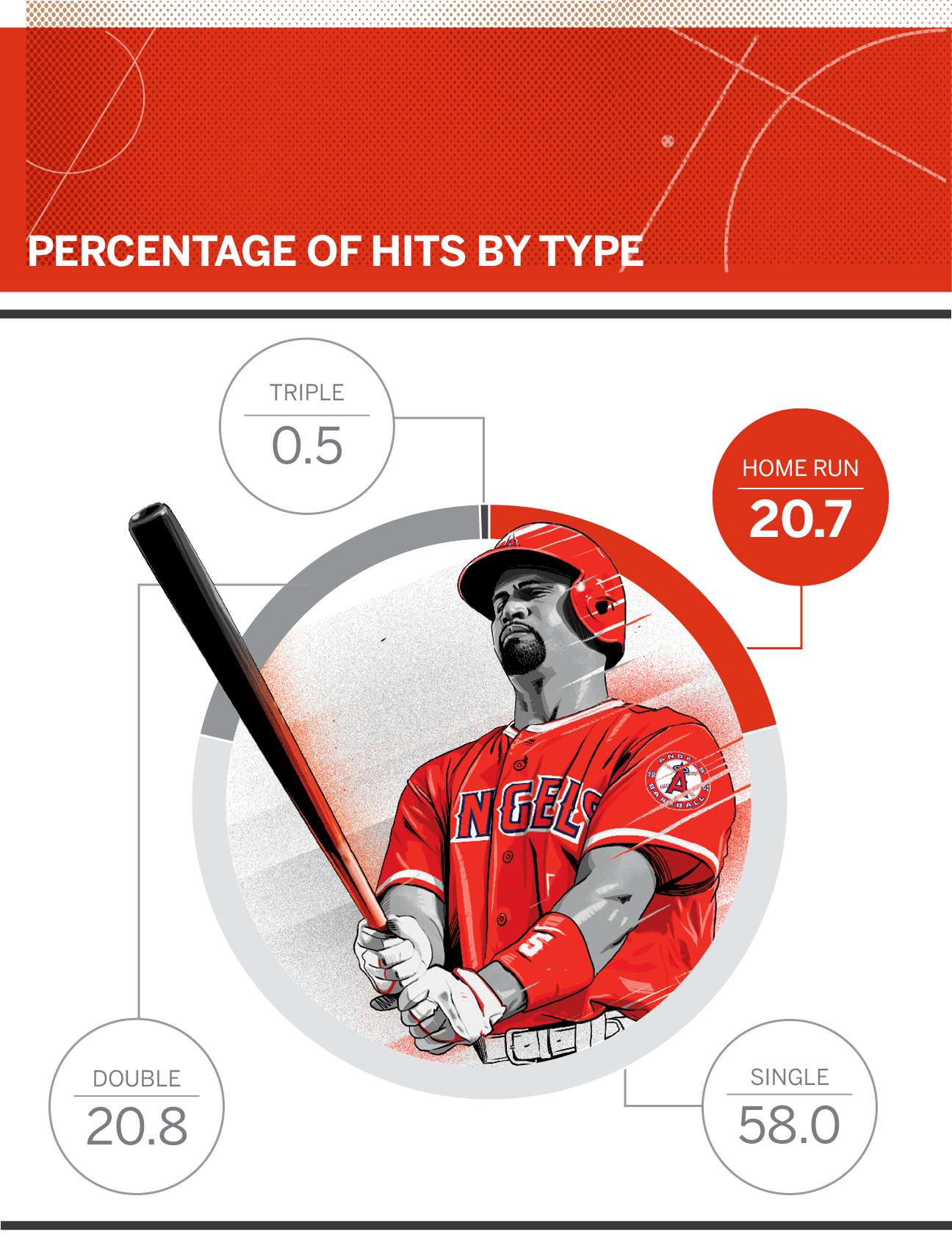 ---
The RBI machine
Pujols leads all active players with 1,933 RBIs, and his 14 seasons with 100 or more is tied with Alex Rodriguez for the most in history. Among players with 3,000 hits, he has the second-highest RBI/games played ratio since RBIs became an official statistic in 1920, according to the Elias Bureau.
---
International All-Stars
Pujols is just the sixth player born outside of the 50 United States to reach the 3,000-hit mark. He is the second Dominican-born player, joining Adrian Beltre, who qualified last season.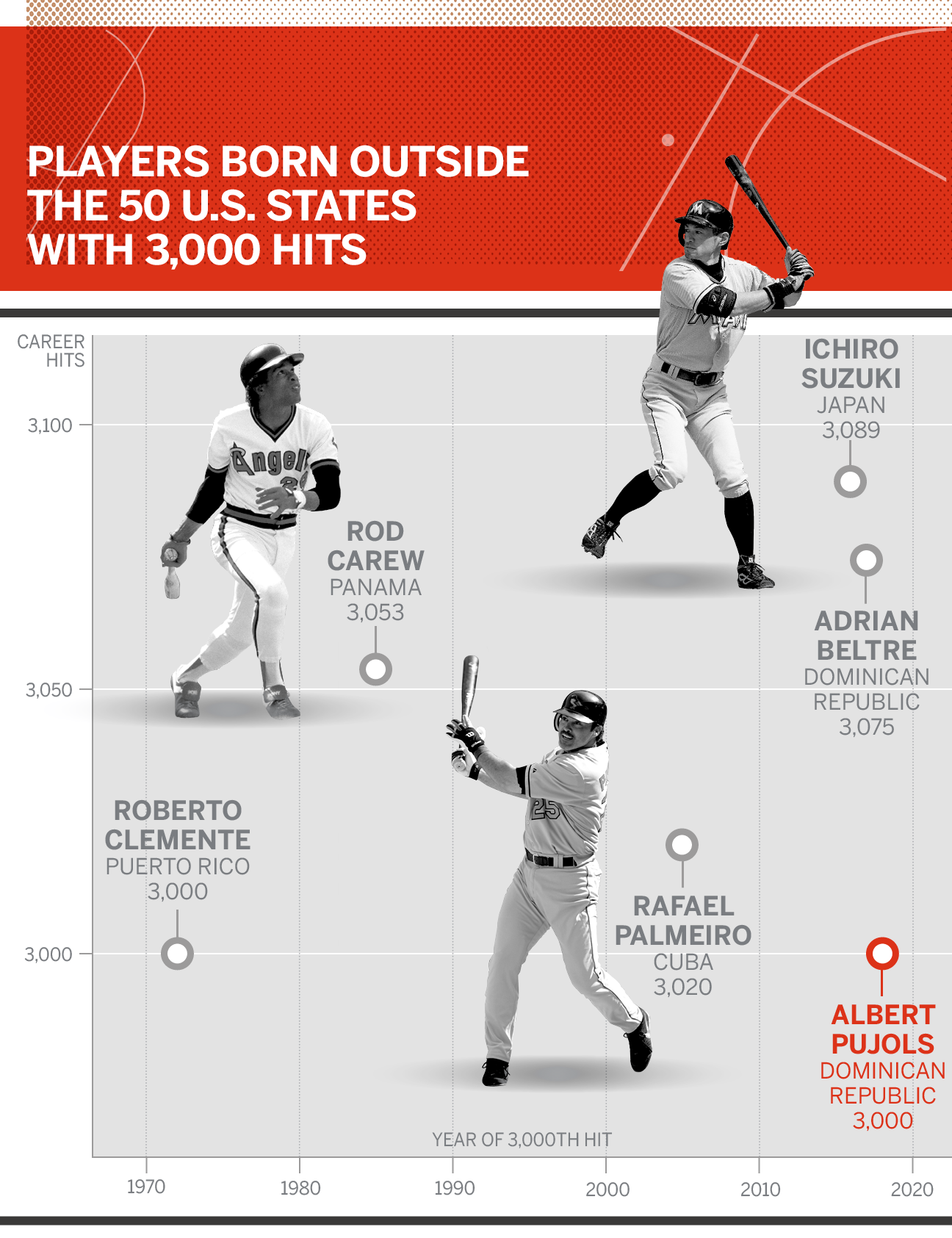 ---
Beating the best
Pujols had 32 hits off three-time All-Star Roy Oswalt, his most against any pitcher, ahead of Aaron Harang (27) and Ben Sheets (26). Odalis Perez may still be having nightmares involving Pujols, who was 16-for-26 (.615) with six homers against the left-hander.
But don't think Pujols only piled up numbers against second-tier pitchers -- some of his best numbers have come off of the best pitchers of his generation.
---
Intentional passes
Pujols would have reached the plateau sooner if not for the free passes. Pujols has 308 intentional walks, the most of any member of the 3,000 club (the recording of intentional walks began in 1955). For the record -- Barry Bonds, who finished his career 65 hits away from 3,000, had 688 intentional walks.
*All stats through May 2