Editor's note: This story is available in Spanish here.
Many have written about Roberto Clemente and his feat of becoming the first Latin American player to reach 3,000 hits in the major leagues, which took place 40 years ago last Sunday. But few can talk about the Puerto Rican star the way veteran sports announcer Ramiro Martinez can.
The legendary Cuban journalist, who has resided in Puerto Rico for more than half a century, worked very closely with Clemente during his 18-year career.
Clemente collected his iconic hit on Sept. 30, 1972, at Three Rivers Stadium in Pittsburgh, facing lefty Jon Matlack of the New York Mets. That event, together with his tragic death several months later in a plane crash while en route to Nicaragua to deliver aid to earthquake victims, elevated the Puerto Rican player's profile to legendary status.
Martinez began his career as a sports journalist in New York in 1945 and wrote for 12 newspapers and three magazines, applying the experience he gained in his native Cuba. He started to make a name for himself all over Latin America thanks to his radio show, "Gillette Cavalcade of Sports," which he hosted along with the now-deceased Argentine sportscaster Eloy "Buck" Canel, who was inducted into the National Baseball Hall of Fame in 1985 as winner of the Ford C. Frick Award. With this program, Major League Baseball games were -- for the first time -- called live for Latin American countries.
Those experiences paved the way for Martinez's close relationship with Clemente.
"I met Roberto in 1954," Martinez said in an interview with ESPNdeportes.com. "I was working for the Cincinnati Reds. They hired me to be traveling secretary and promotions director for the Cuban Sugar Kings team in the [Triple-A] International League. Roberto debuted with the Montreal Royals that year in the league. We immediately started a great friendship and would get together fairly frequently. Then in 1960, the St. Louis Cardinals hired me to work on the move of the Miami Marlins to Puerto Rico to become the Puerto Rico Marlins. Then our friendship solidified.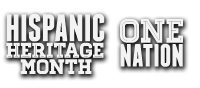 "I was Roberto's confidant, friend, brother, producer. I was the one who did everything for Roberto Clemente, in a selfless manner, as a friend. We were able to cover all his years in the big leagues in Pittsburgh, first at Forbes Field and then at Three Rivers Stadium, and even when they played in Atlanta as the visiting team we got to cover them there, for all of Puerto Rico and Latin America."
Martinez remembers that when Clemente was approaching his 3,000th hit, he began to feel the pressure. One of his concerns, according to Martinez, was to reach the milestone in Pittsburgh.
"He dreamed about the 3,000th hit, but he felt great pressure from the time he reached 2,900," Martinez said. "He wanted to do it at Three Rivers Stadium, before his fan base, in the city where his children were born, where he lived with his wife. Where he waged his battles against those who did not support blacks or Latinos like him. The pressure was greater over the last few days.
"In Philadelphia a few days before, he had the opportunity of inching closer to the goal, but he felt so bad that he had to ask his manager not to play him. When we got to Pittsburgh, three days before he reached the goal, he received many visits from Puerto Rico, government officials, friends, fans. And without a doubt, that helped him to achieve it."
After the season, instead of celebrating the milestone in Puerto Rico with great fanfare, Clemente asked Martinez to help him prepare for a different kind of winter. True to his unselfish spirit, Clemente wanted to bring baseball to children all over his native country.
Martinez recalled: "In the locker room before the game, Roberto said to me: 'Ramiro, I want you to organize some clinics for me in different parts of Puerto Rico. I want to celebrate the 3,000th hit with the children of my island.' And so it was done."
They started in Carolina, Clemente's home town, during the second week of November 1972. The second one was in San Juan, the capital; and they held the third one during the first week of December at the stadium in Ponce. After a fourth clinic in Mayaguez, the fifth and last one was at the ballpark in Arecibo just four days before New Year's Eve and the plane crash that claimed Clemente's life.
"It was done exactly how he wanted," Martinez said, his voice faltering voice as he remembered his close friend. "We didn't know it back then, but it was the most dramatic farewell we could have given Clemente."
Martinez is an avid collector of sports memorabilia. In his three-floor residence in Guaynabo, Puerto Rico, he keeps what he maintains is the island's largest sports video collection, among many other articles. Of Clemente in particular, he has an immense collection of more than 5,000 photos and a commemorative vinyl record produced in 1973 (and made into a CD in 2004) about different moments in the player's life story. Martinez cherishes a life-size cardboard figure of the famous player.
Martinez could seemingly talk for weeks, even months, without having to consult papers to recall details of his personal experiences with Clemente.
"For example, in 1970 I organized a tribute to Clemente in Pittsburgh," he said, referring to Roberto Clemente Night, held July 24 that year. "For that tribute, I spent six months gathering things to take over there. I ended up compiling 26 boxes of plaques and award certificates that we picked up all over Puerto Rico. That was the first tribute to be transmitted via satellite to Puerto Rico."
He emphasized that at that event, Puerto Rico's national anthem, "La Borinquena," was played for the first time at Three Rivers Stadium.
Clemente played during a difficult era in baseball, one in which racism in the game still existed -- even though the color barrier had been broken decades earlier, by Jackie Robinson in 1947. His fight against it made him a friend to many, but an enemy to many more inside and outside baseball. An example of this was captured in the account of his 3,000th hit by Baseball Hall of Fame broadcaster Felo Ramirez.
"In his narration, one of the first things that Felo said was, 'Completely clean, just like he wanted it,'" Martinez said. "That was due to the fact that on many occasions, and especially on the days before the feat, Roberto had had many discussions with the official scorers at the games, since they took hits away from him and turned them into errors so as not to give him credit for them. And Roberto would always say, 'When I get hit No. 3,000, I want it to be clean, for it to hit the wall or something like that, so that there's no doubt.' And that is exactly how he planned it, and he got it."
Martinez added that the recorded broadcast is the best he has ever heard, and that it is historic because it was the Spanish broadcast to be kept at the Hall of Fame in Cooperstown, N.Y.
Many people in baseball have spoken about Clemente's extraordinary spirit and unselfish nature. Martinez is in full agreement.
"He was someone that devoted his life to others," he said. "Incredible."
Martinez offered an example: "In Roberto's case, he visited many hospitals and would pressure himself tremendously, because a lot of times the team would travel, and then he had a separate itinerary. But there wasn't a city in which he didn't do charitable work, many times without the media knowing, just like he wanted."
To Martinez, Clemente would certainly be a star in the present era of Major League Baseball, even without considering the amount of money he could have earned. But, he said, a comparison of both eras is unfair.
"Roberto's time was a very fragile one, beyond comparison," he said. "This is a completely different time; it is an era where a player … can already earn $35 million for five years starting tomorrow [with a contract before he plays his first professional game]. All those people like Clemente, [Willie] Mays, [Hank] Aaron, etc., they really had to be brave to do what they did in the big leagues. There is no way to compare both eras."
Martinez said he believes the No. 21 that Clemente wore with pride -- chosen, it is said, because it was the number of letters in his full name, Roberto Clemente Walker -- should be retired by all major league teams the way Jackie Robinson's 42 has been.
"But of course, man! … Everyone has to be in agreement!" Martinez said. "What Roberto did, nobody ever will be able to match. And that number should be retired so that all fans always remember, as is the case with Robinson, what Roberto did, not only on the field, but also off the field."