Oleinik subs Hunt after eating big punch
Mark Hunt cracks Aleksei Oleinik with a massive right hand, but gets the fight to the ground and finishes with a rear-naked choke.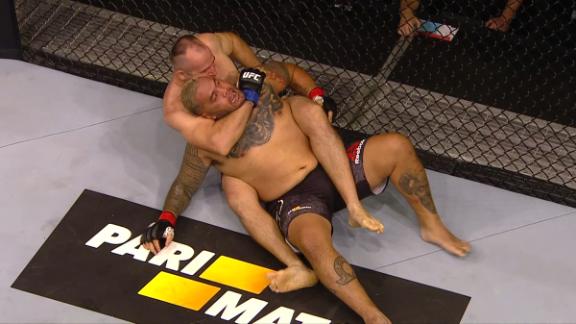 ufc 228
Tyron Woodley
Woodley discusses UFC 228 song choice, connection to Kaepernick
Tyron Woodley speaks with Ariel Helwani about his UFC 228 walkout song choice and why the Colin Kaepernick situation had an effect on it.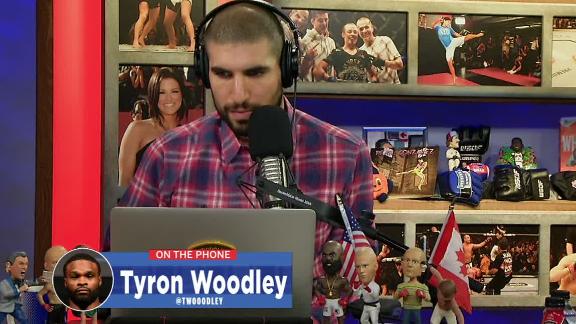 Shevchenko says she will 'gladly' fight Jedrzejczyk
Valentina Shevchenko tells Ariel Helwani that she's ready to start a new chapter with Joanna Jedrzejczyk in MMA.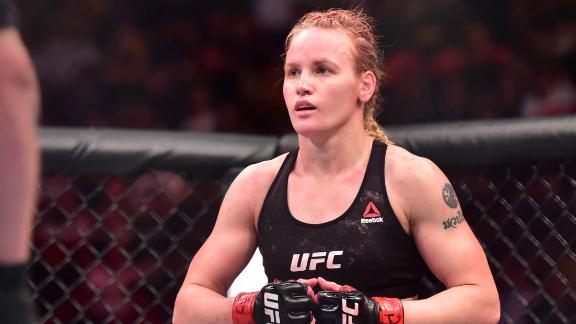 UFC 228
Woodley submits Till to defend title
Tyron Woodley picks up his first submission victory since 2008 on Saturday night, courtesy of a second-round D'Arce choke of Darren Till.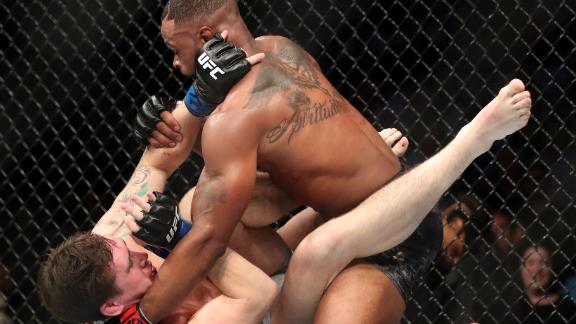 Woodley calls win over Till 'gratifying'
Tyron Woodley recaps his UFC 228 win over Darren Till on Ariel & The Bad Guy, talking about what it means to battle for the finish.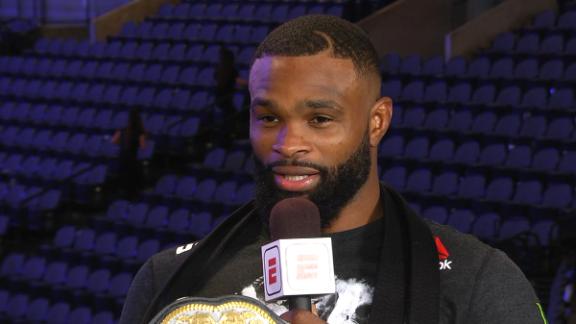 Helwani calls Woodley's performance best of UFC career
Ariel Helwani and Chael Sonnen break down Tyron Woodley's victory over Darren Till at UFC 228.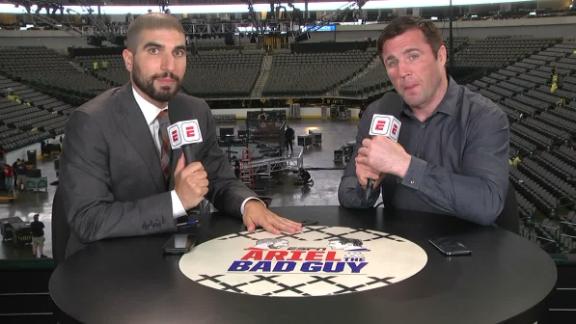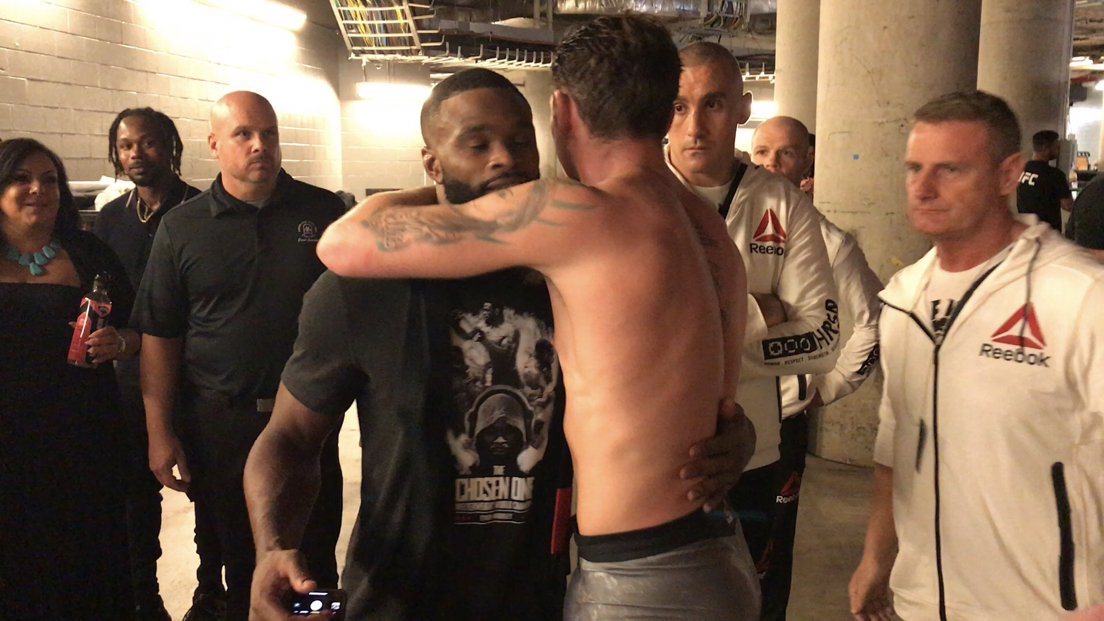 UFC welterweight champion Tyron Woodley and the man he just felled, Darren Till, embrace in the tunnel after Woodley's defense. It was Till's first pro loss.
UFC 228 undercard
UFC 228 Undercard
Neal floors Camacho with epic head kick
Geoff Neal knocks out Frank Camacho with a left head kick in the prelims of UFC 228.
HENRY CEJUDO
Cejudo: Fight with Dillashaw is 'to be announced'
UFC flyweight champion Henry Cejudo says it doesn't matter the weight, he wants to make an example of TJ Dillashaw.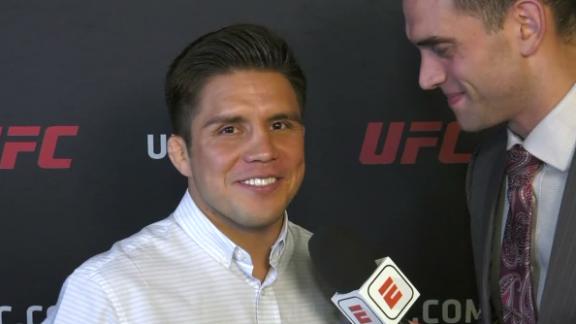 Rose namajunas
Namajunas still traumatized from McGregor bus incident
Rose Namajunas' trainer, Trevor Wittman, speaks on Rose's PTSD of the McGregor bus incident and being unable to step in public.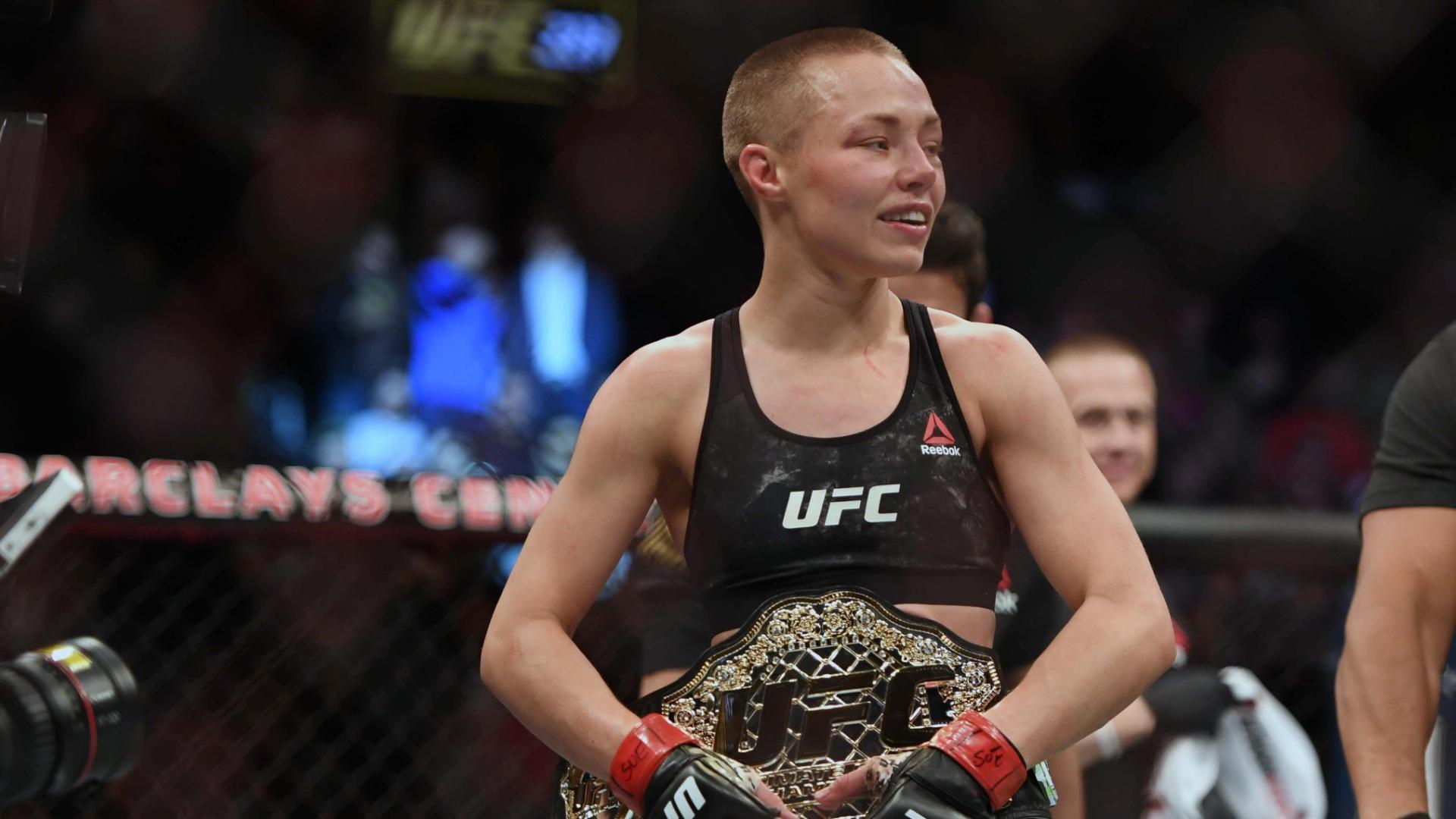 Mayweather wins by TKO in 10th round
After a dominant ninth round, Floyd Mayweather puts away Conor McGregor in the 10th.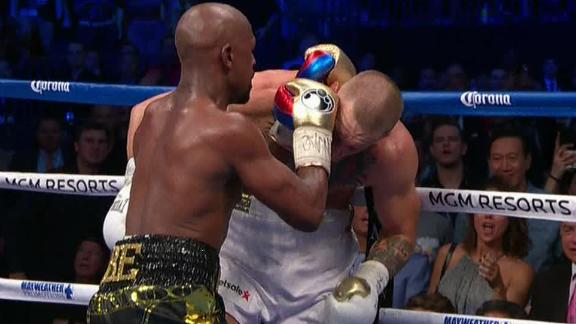 Stephen A., Atlas turn fight analysis into 'food fight'
When breaking down Floyd Mayweather's win, Stephen A. Smith and Teddy Atlas get into a heated debate with food analogies.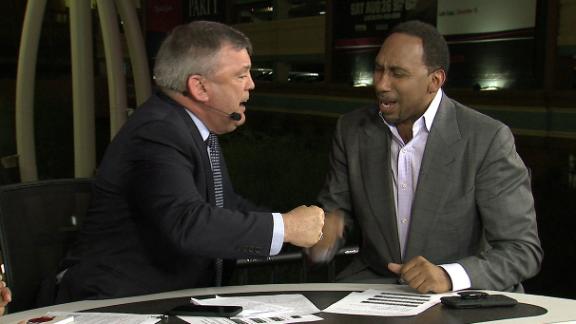 Fact checking the MayMac megafight
Plenty of tough talk was lobbed on both sides, but how much of it holds up after Floyd Mayweather's TKO win?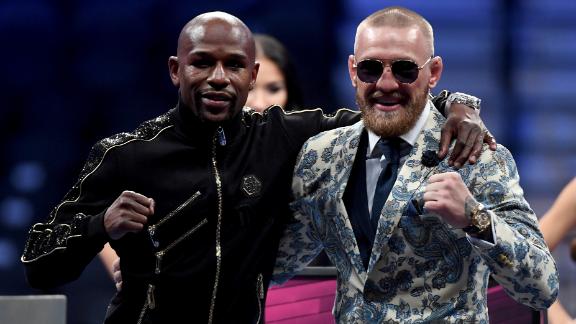 UFC Fight Night: Lincoln
Gaethje celebrates brutal KO with backflip
Just 1:29 into the first round, Justin Gaethje knocks out James Vick with a punch to the face and then backflips off the top of the cage.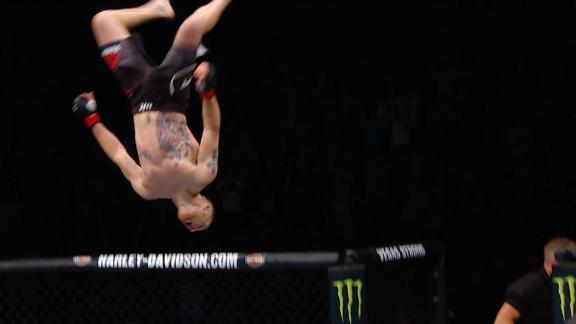 Customize ESPN
ESPN

Check out MMA writer Brett Okamoto's rankings within each division.
The Perfect Female Fighter
Todd Detwiler

What would the perfect female MMA fighter look like? Our experts voted on fighters who best represent top attributes to craft their own version.
ESPN

What would the perfect male MMA fighter look like? Our experts voted on fighters who best represent top attributes to craft their own version.
Josh Hedges/Zuffa LLC/Getty Images

All the UFC champions in each weight division, male and female.