NEW YORK -- UFC 217 was a shot in the arm for the entire sport of mixed martial arts -- and the fact that it had nothing to do with Conor McGregor actually made it that much sweeter.
It's felt like a down year in MMA, if we're being honest. Even if UFC president Dana White would disagree.
Last week, White said 2017 would be "the biggest year" in company history. The statement was met with such skepticism that White vehemently defended it days later against people who "don't know what the f--- they're talking about."
And as White pointed out, he obviously knows better than most. But it's hard to share his enthusiasm from the outside.
Every week, this sport gives its fans something to talk about. It showcases amazingly tough, strong-willed human beings overcoming adversity and realizing their full potential. That is unlikely to ever change.
But in 2017, it's often felt as if those stories have gone somewhat unnoticed. There's a brief pop in the news cycle for the lucky handful of fighters that week, and then it's right back to McGregor.
Who's he fighting next? When? What's his relationship with the UFC?
McGregor cornering a UFC teammate in Poland -- where he was warned by a referee for leaving his seat and caught on camera using a homophobic slur -- seemed to cause more of a stir than the event itself.
And that's not to suggest McGregor's stardom is anything but an overwhelming positive for the sport. But it's also why UFC 217 was a welcome change.
No hyperbole: UFC 217 in Madison Square Garden was one of the best nights in MMA history.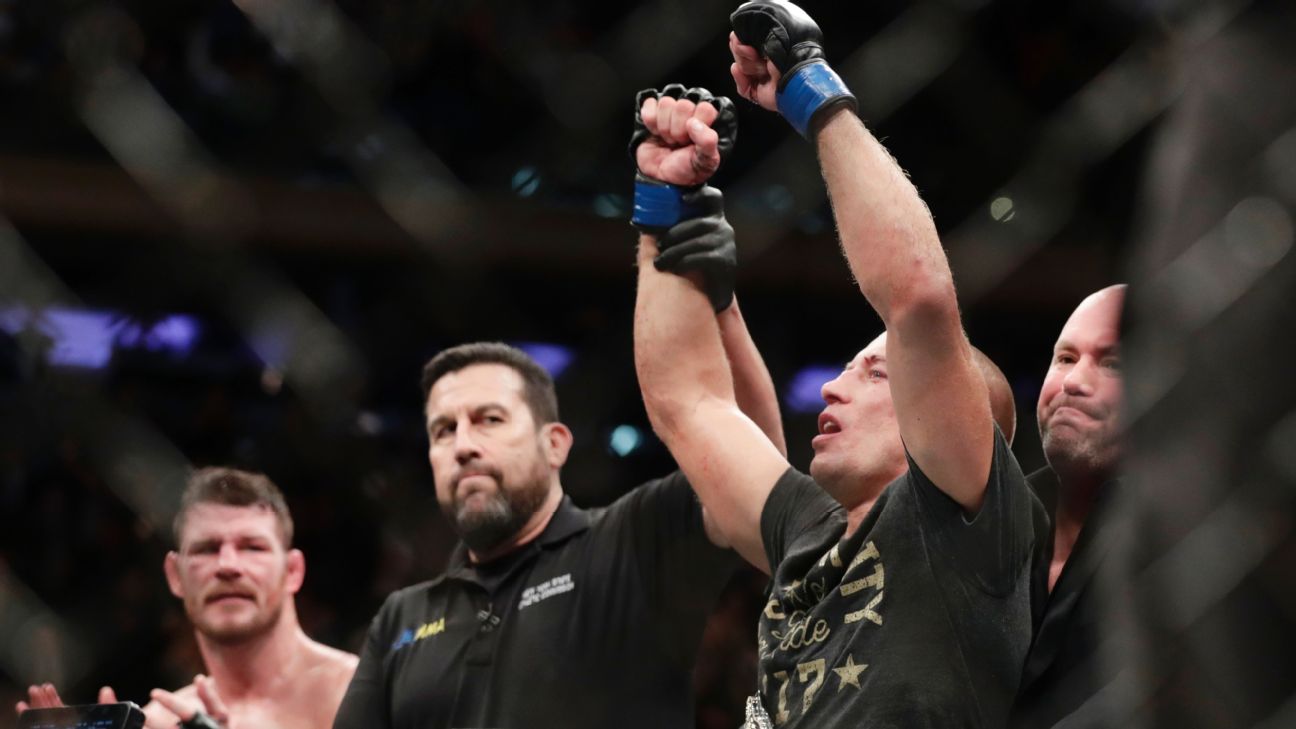 Rose Namajunas, 25, gave the performance of her life against previously invincible champion Joanna Jedrzejczyk.
TJ Dillashaw recovered from a near-knockout loss in the first round to defeat former teammate Cody Garbrandt in one of the most emotionally charged matchups -- between the fighters themselves, and friends and family -- in years.
And Georges St-Pierre reasserted himself atop the "greatest fighters of all time" argument, winning his second UFC title coming off of a four-year layoff.
The night was virtually devoid of trash talk, which has become routine in modern MMA. Namajunas, who has spoken about an abusive past, implored people to just be good to one another.
St-Pierre let the most innocent F-bomb of all time slip out, for which he apologized immediately.
Nothing about the evening felt fake, scripted or forced.
It was just a deeply rewarding event for the sport's fanbase. And as much as this sport loves McGregor, it was nice to see a night like that could exist without him.