The King is turned back
Jarrett Allen meets LeBron at rim for huge block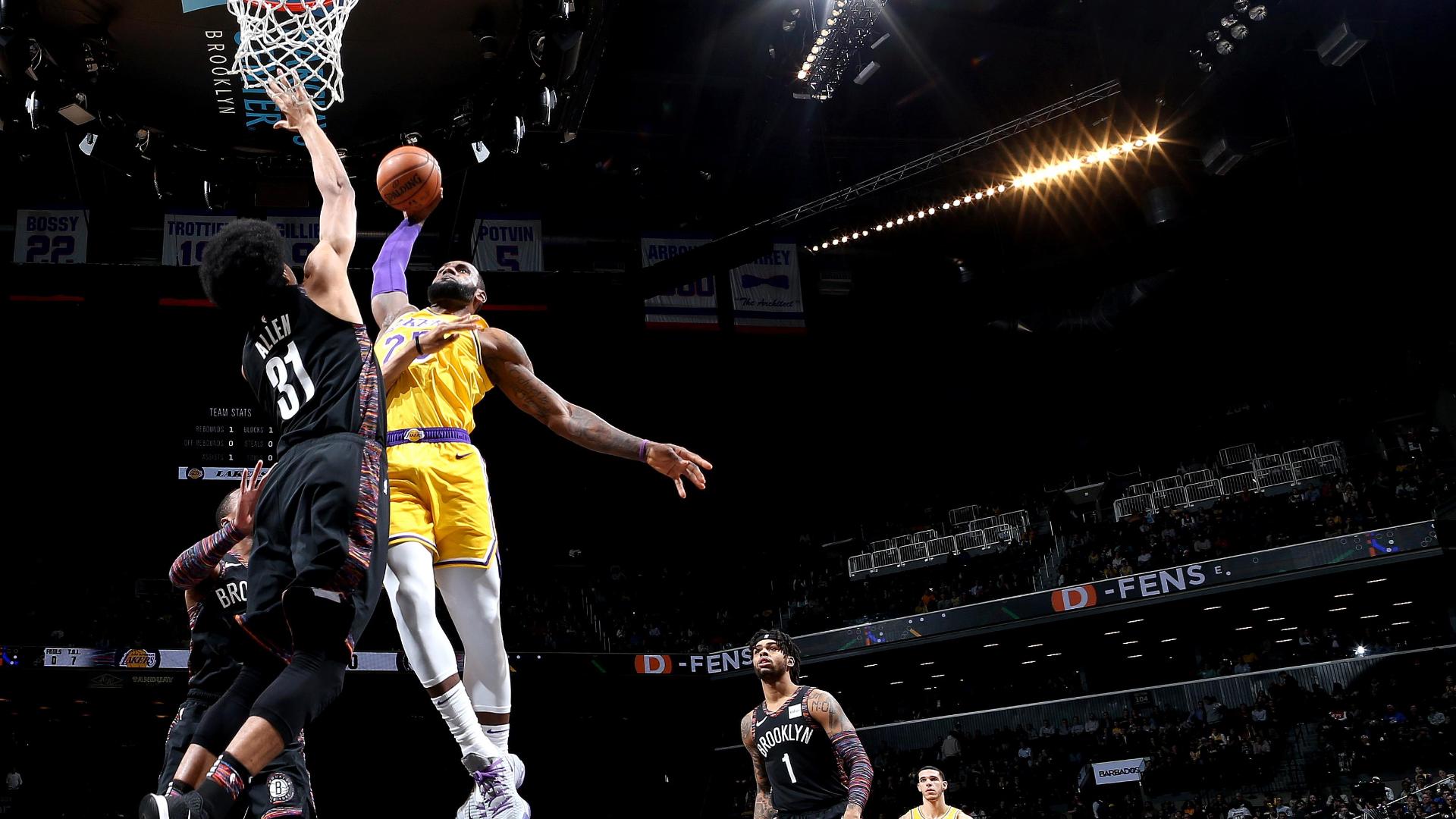 Doncic rainbow floater doesn't count
Luka Doncic throws up an insanely high floater and gets nothing but net, but the bucket is waived off.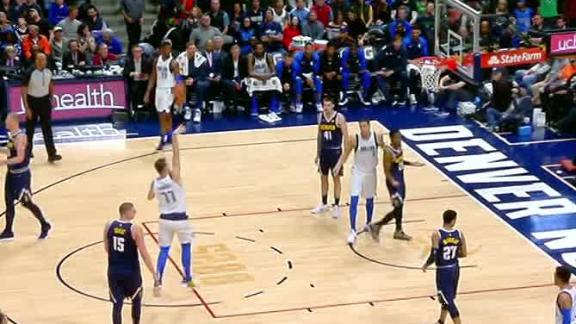 McDermott drives the lane for a slam
Doug McDermott splits two defenders, then jams it over Channing Frye.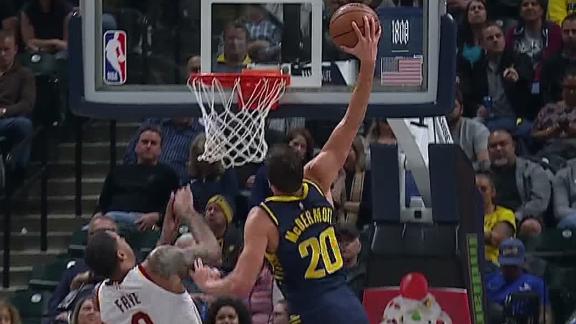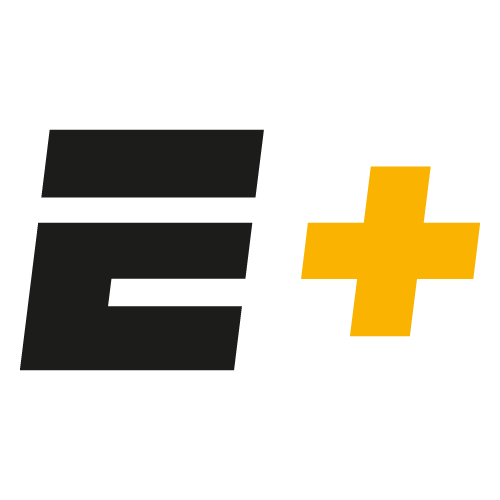 Series Featuring LeBron
Episode 5 now available
Behind every NBA decision LeBron James makes is his agent and longtime friend, Rich Paul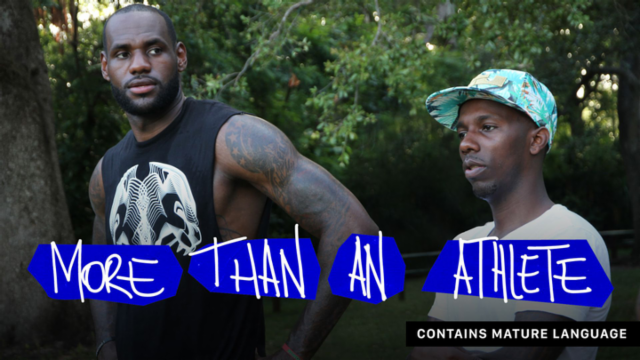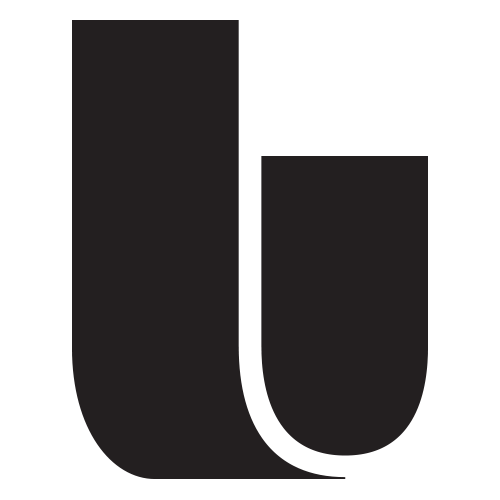 undefeated
Lopez in the center of Bulls-Thunder drama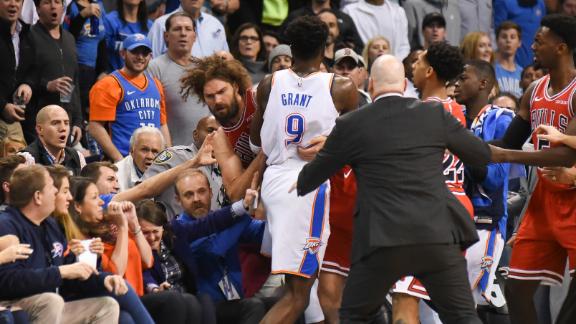 James Harden leads Rockets with 47 points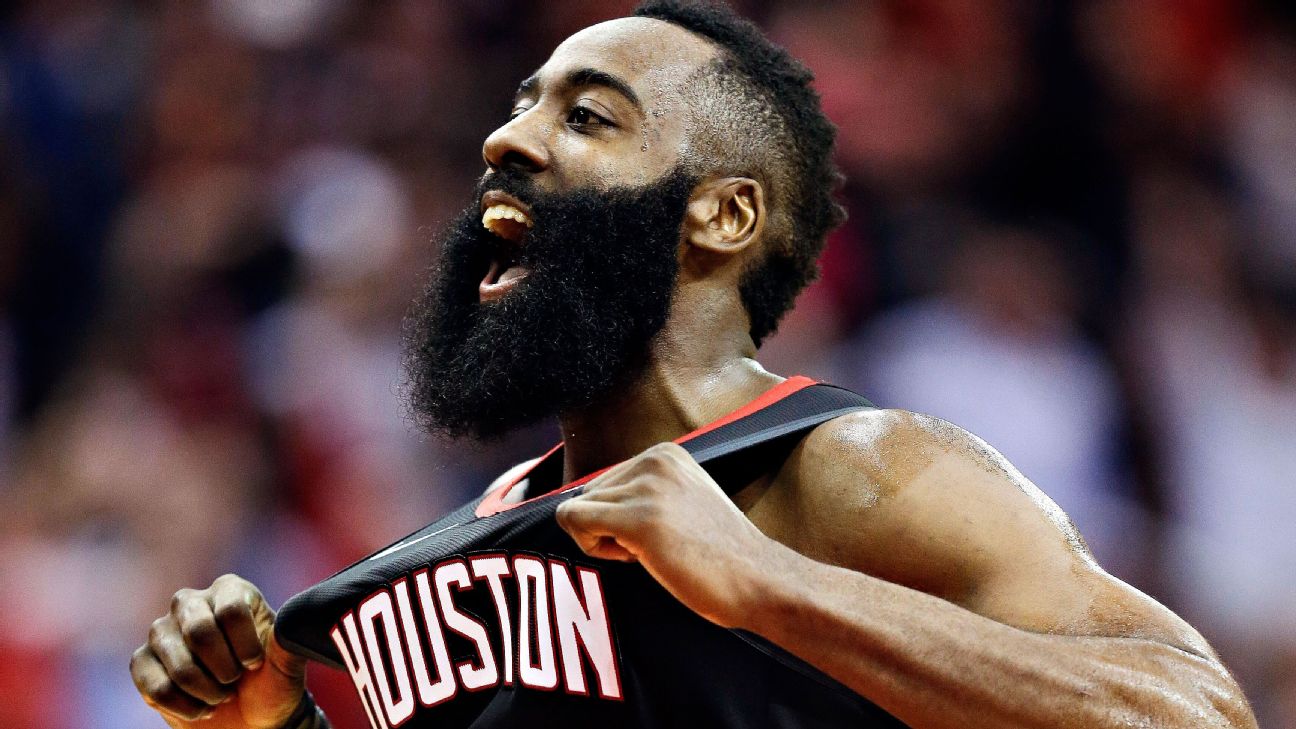 Harden drains the dagger 3
James Harden pulls up for 3 from the top of the arc to leave 13.3 seconds on the clock and putting the Rockets up five.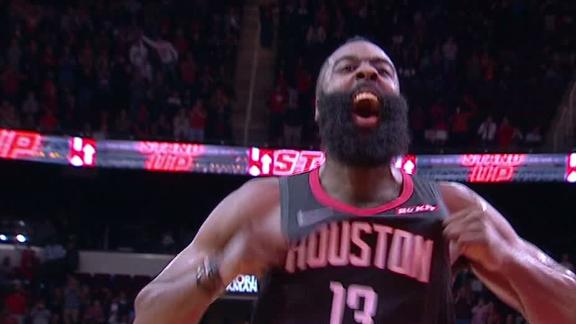 Harden gets away with 5-step travel
James Harden appears to step back twice to reach 3-point range; he misses the shot but gets away with a travel call.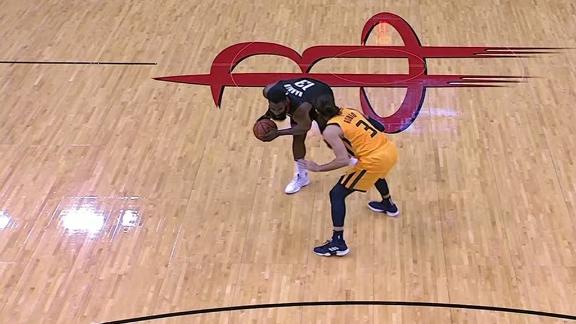 CP3 goes between his legs for the assist
Chris Paul fires a pass between his legs back to Brandon Knight who pulls up for a 3-pointer in the Rockets' win over the Jazz.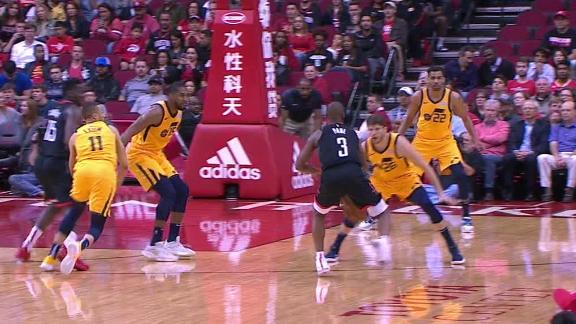 Harden puts Gobert on a poster
James Harden rushes to the rim and throws down a powerful one-handed jam over Rudy Gobert.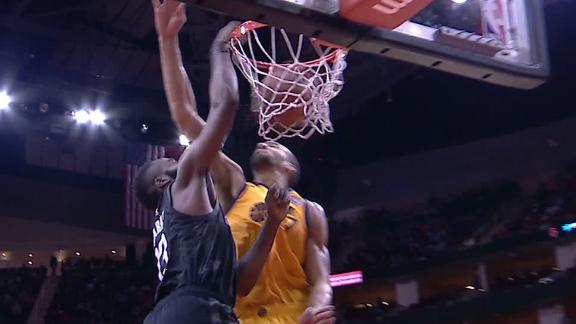 Harden drops 18 in the first half
James Harden powers to the Rockets with 18 points before halftime to put a lead on the Jazz.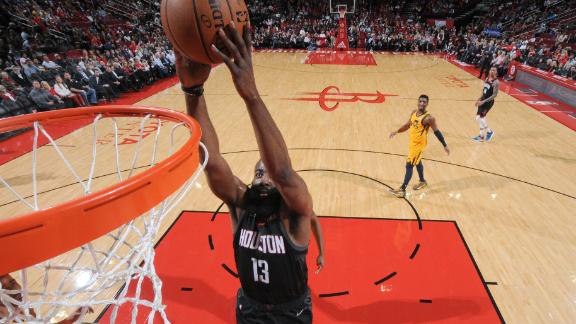 Mitchell cuts backdoor for the hammer
Donovan Mitchell takes the dish to the hoop for a powerful one-handed slam.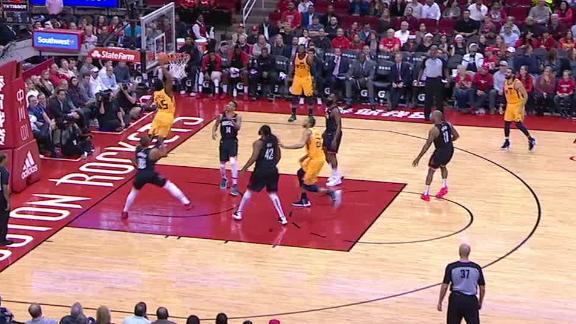 Harden makes easy work of Favors for slam
James Harden doesn't let Derrick Favors get in his way as he drives around him for an early dunk.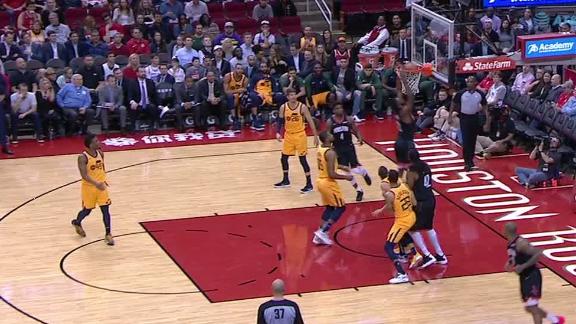 Rubio lobs it up to Gobert for easy oop
Ricky Rubio fires a pass up to Rudy Gobert who throws it down early against the Rockets.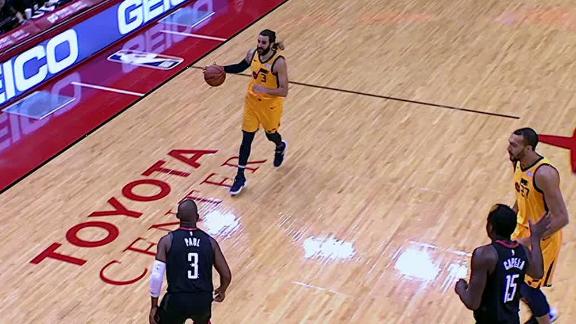 Customize ESPN

Sign up for FREE!
Brian Rothmuller/Icon Sportswire

Gregg Popovich says there's no beauty in basketball anymore. Melo's fall helps make his case.
Joe Murphy/NBAE via Getty Images

The man who replaced Melo in Houston is leaning on his other legendary point guard.
Kelley L. Cox/USA TODAY Sports

We polled the ESPN Forecast panel of experts for their votes on what's next for KD.
ESPN Fan Shop
Powered By