Simmons finds Embiid on the fast break.
After a Wizards turnover, Joel Embiid and Ben Simmons team up for a give-and-go, which ends with Embiid's two-handed flush.
Cavaliers
NBA
LeBron's near triple-double not enough for win.
LeBron James impresses, but his heroics aren't enough for Cleveland.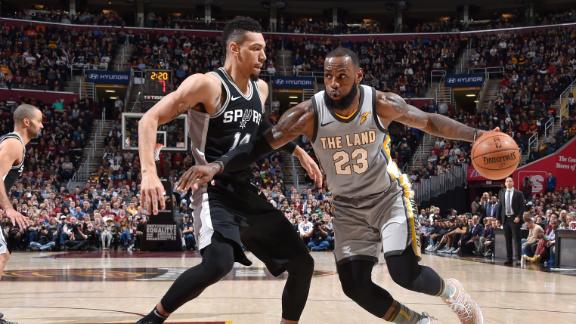 Lakers
NBA
Thomas 'surprised' Cavs moved on so quickly.
Isaiah Thomas says Cleveland was in "panic mode" when it decided to trade him to the Lakers. Tune in March 11 at 9 a.m. ET on ESPN for the full Isaiah Thomas profile.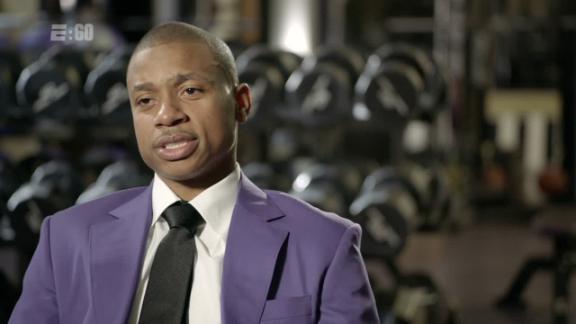 Lakers
NBA
Spurs
NBA
Spurs
NBA
Drama runs high in Golden State.
In a game that saw tensions simmering, the Dubs pull away in the second half for a 32-point rout.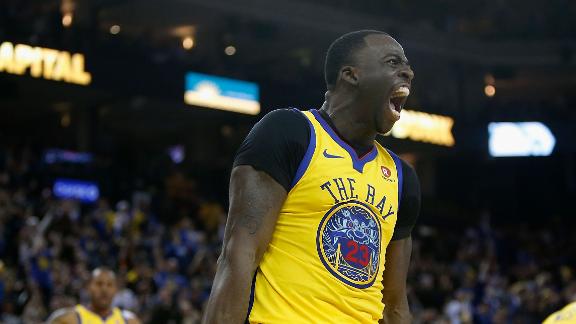 Thunder
NBA
Thunder
NBA
NBA should stick with new All-Star Game format.
Zach Lowe is a fan of the top-two voted players drafting teams for the NBA All-Star Game, as it made the game more competitive.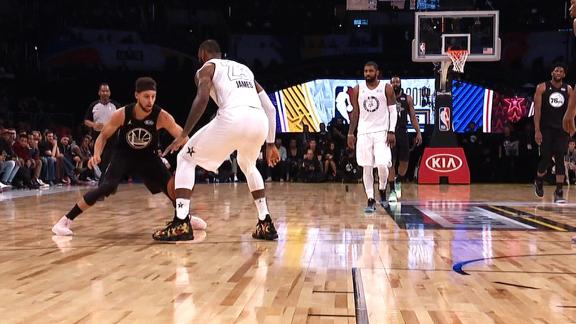 Rockets
NBA
Rockets
NBA
Rockets
NBA
How do you stop Harden?
NBA stars and coaches around the league, including Paul George and Brad Stevens, share what makes James Harden the league's most dangerous scorer.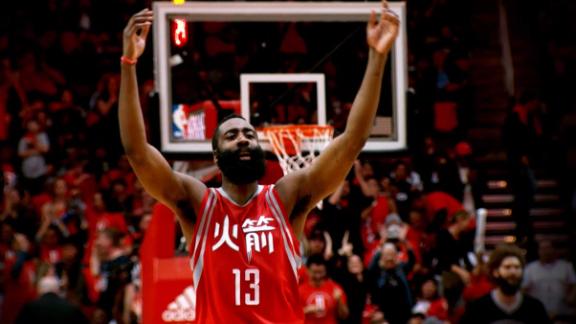 NBA Draft
Why Doncic is the new No. 1.
Fran Fraschilla joins SportsCenter to break down why international player Luka Doncic is projected as the No. 1 overall draft pick in the NBA.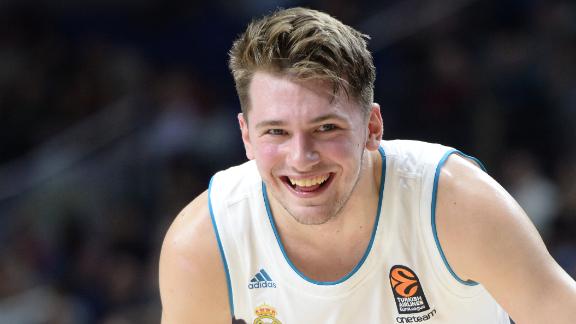 Customize ESPN
How the Cavs reshaped their roster
Winslow Townson/USA TODAY Sports

How did Cleveland pull off one of the craziest trade deadlines in recent memory? Adrian Wojnarowski goes behind the scenes on each deal -- and how it almost fell apart.
Andrew D. Bernstein/NBAE via Getty Images

ESPN Insider Kevin Pelton grades every deal that went down leading up to the NBA trade deadline. You can find all of his analysis on the Cavs, Lakers, Blake Griffin and more here.
NBA's obsession with wine
Courtesy Dwyane Wade

The inside-the-bottle story of the intense love affair between NBA stars and the gilded grape.