Windhorst: Warriors need to 'lock down' Thompson
Brian Windhorst explains why the Warriors need to focus on re-signing Klay Thompson no matter if Kevn Durant decides to leave or stay.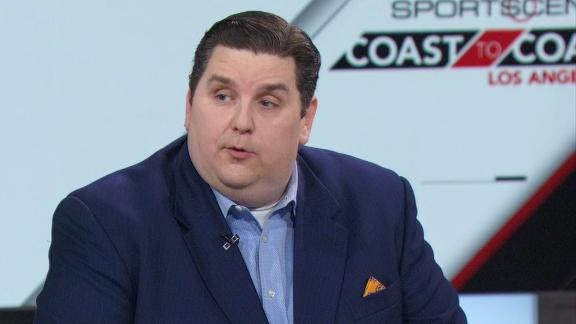 Customize ESPN
ESPN.com Illustration

Players discuss adapting to African-American culture, dealing with racism and where they hope to live after their basketball careers are over,
Courtesy of the Miami Heat

Miami's new pink "Vice" jerseys take alternate uniforms to an exciting new level.
Joe Murphy/NBAE via Getty Images

The man who replaced Melo in Houston is leaning on his other legendary point guard.
ESPN Fan Shop
Powered By