LeBron's block leads to his game-winner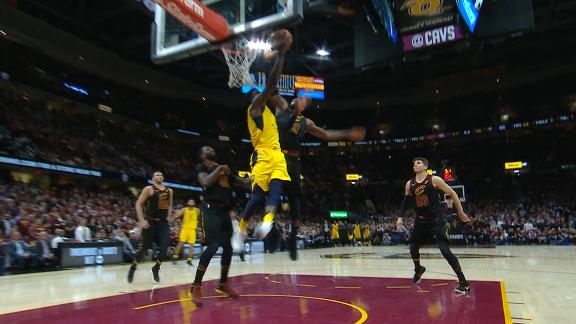 LeBron's game winner from all the angles
LeBron delivers with heroics
LeBron told teammates 'just give me the ball'
Cavs take series lead after LeBron's clutch shot
LeBron on final shot: 'Felt like I was a kid all over again'
McMillan on LeBron's shot: 'He made a hell of a shot'
Cavs locker room reacts to LeBron's shot
Lue on LeBron's game-winner: 'It looked perfect'
LeBron is no stranger to playoff magic
Wilbon says Pacers blew their chance in Game 5
Russ takes over second half to extend series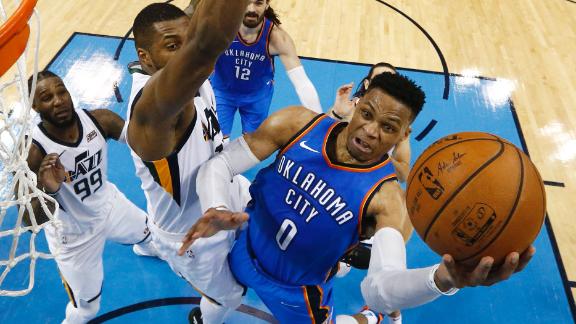 Westbrook drops 20 points in third quarter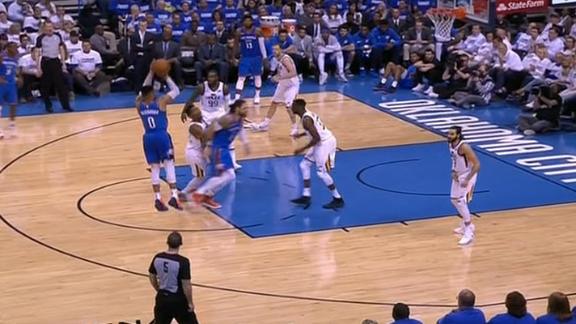 George: 'We followed Russ' lead'
Westbrook sinks clutch jumper
George drains stepback 3-pointer
Thunder's epic rally extends series with Jazz
Snyder on Jazz loss: 'We didn't do what we needed to do'
Westbrook credits aggressiveness in comeback win
Donovan: Westbrook, George 'generated life' for Thunder
Westbrook finds Abrines for 3-pointer
George spins his way for layup
Mitchell flings in off-balanced shot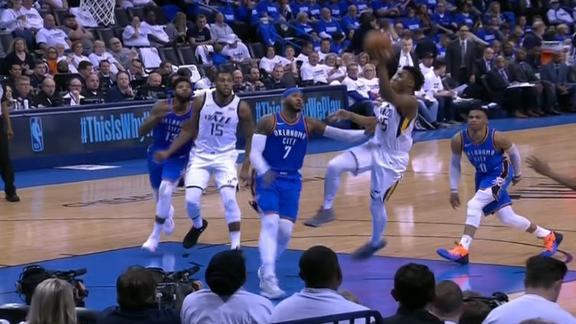 Rockets close out Timberwolves
Harden books Rockets' trip to second round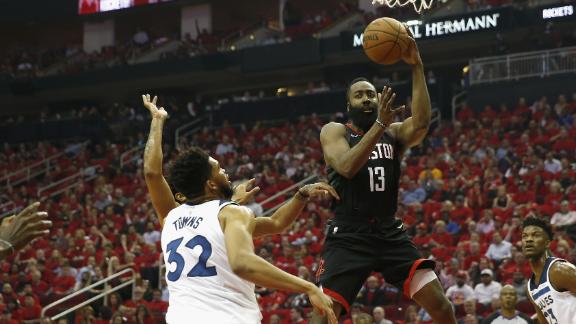 Harden loves how his hands smell after big slam
Harden on win: 'We wanted to grind every possession'
Paul and Crawford come together after whistle
Rockets close out Timberwolves
Harden lobs one up for Capela
Harden gets two thumbs up on 3-pointer
Towns shows Capela all the moves
Raptors one win away from moving on
DeMar DeRozan drops 32 and Kyle Lowry adds a double-double as the Raptors ignite the crowd taking a 3-2 series lead.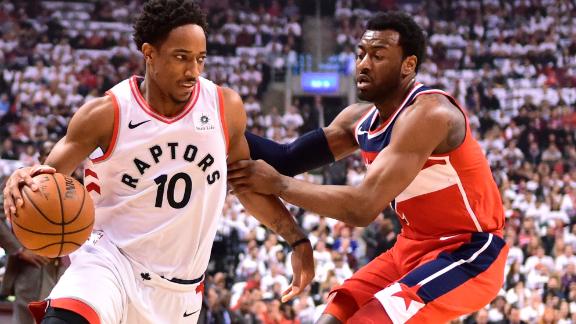 Lowry tries to troll Valanciunas
Kellerman compares Simmons-Embiid to Penny-Shaq
Max Kellerman hasn't seen a young duo like Ben Simmons and Joel Embiid since Penny Hardaway and Shaquille O'Neal.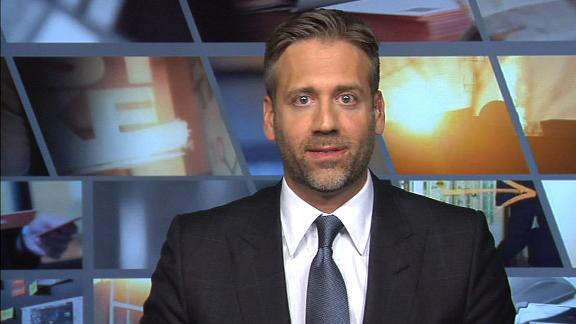 Marcus Smart returns in big way
After missing 19 straight games, Smart comes up big in Game 5, and the Celtics go up 3-2.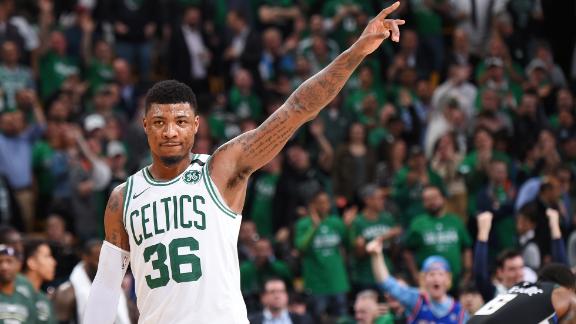 Pelicans-Warriors
Series begins on Saturday
Stephen A.: Durant vs. Davis is 'must-see television'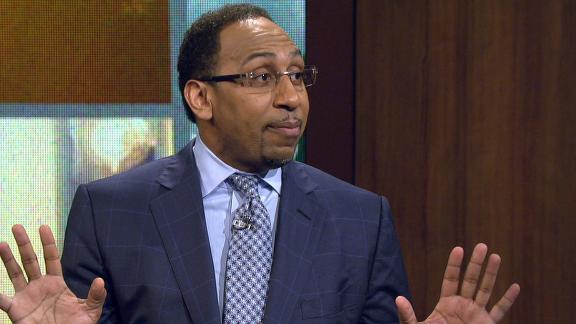 Iverson would 'love' if LeBron joined Philly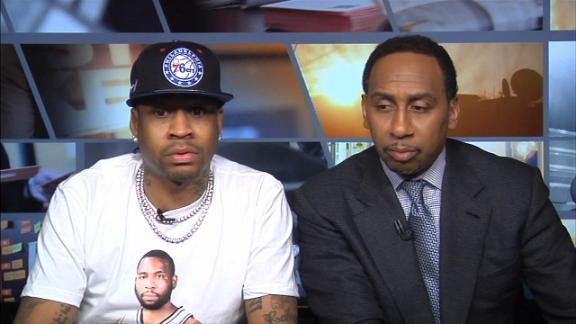 Stephen A. blames LeBron for Cavs' struggles
Stephen A. Smith faults LeBron James for driving Kyrie Irving out of Cleveland as the Cavs' struggles continue against the Pacers.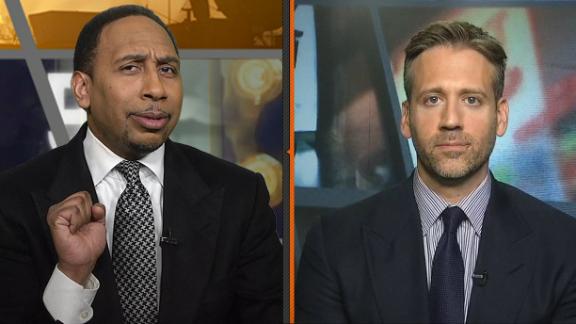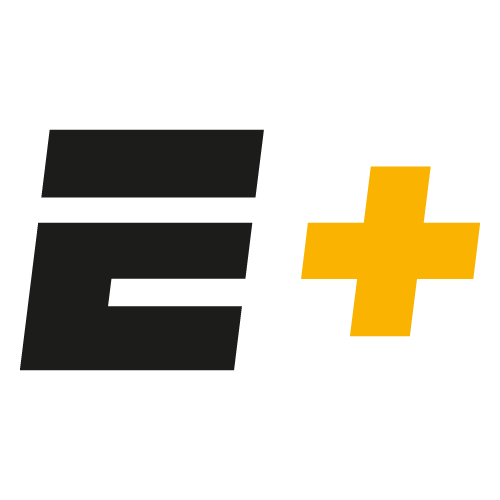 Detail: Kobe Bryant
Streaming now on ESPN+
Kobe Bryant analyzes Game 1 of Raptors-Wizards from the perspective of Toronto's DeMar DeRozan.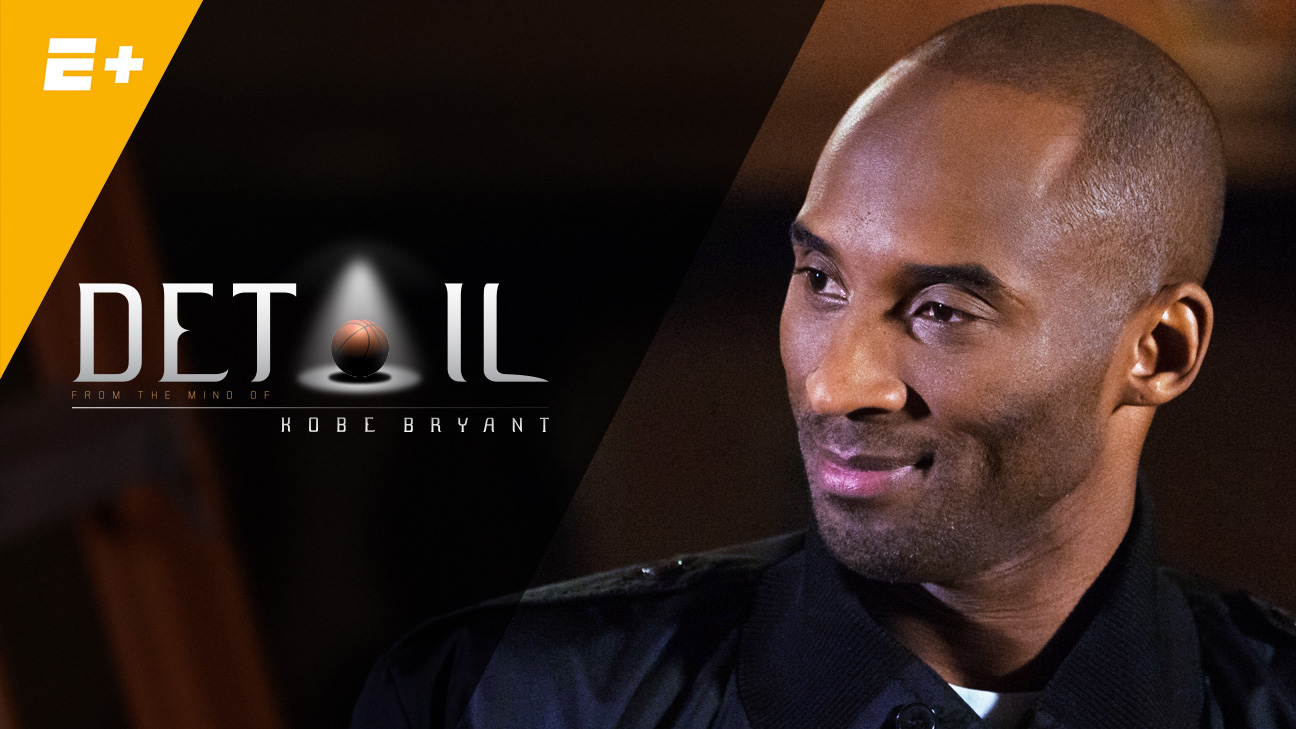 Customize ESPN
Russell Westbrook's fashion
ESPN Illustration

Russ does what he wants -- on and off the court. We tracked every outfit the NBA's biggest fashion star wore this season. But even if you think you can pull off Westbrook's look, it'll cost you.
Joel Kimmel illustration

From LeBron James backing up Stephen Curry to Joel Embiid taunting victims on a weekly basis, if you weren't locked in to social media, you weren't getting the full story of the 2017-18 NBA season.
Tracking the key injuries in NBA postseason race
AP Photo/David Zalubowski

This NBA season has been marked by several notable, critical injuries. Here's a look at the most important ones to watch for each team in the postseason.