Morris, Nance get into heated altercation
Marcus Morris taunts Larry Nance Jr. after a block. Nance shoves Morris as teammates gather to separate. Morris, Nance assessed double technicals.
Tatum follows up 3-pointer with assist to Baynes
Jayson Tatum pulls up and drains a 3-pointer and on the next possession, Tatum finds Aron Baynes with a no-look pass for a dunk.
Baynes caps off block with tip-in
Aron Baynes rises up to deny George Hill's layup attempt and then cleans up Jaylen Brown's miss with a tip-in.
Tatum makes jump shot after nice dribble
Jayson Tatum dribbles behind his back, pulls up for a midrange shot and knocks it down.
NBA playoffs better than ever with both series at 2-2
Rachel Nichols says the worry of both conference finals matchups being boring is gone with both series now tied up.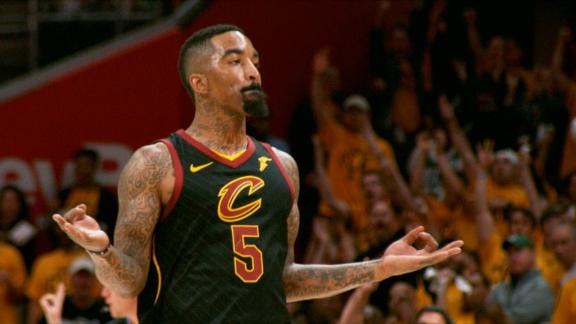 Latest milestone makes LeBron reflective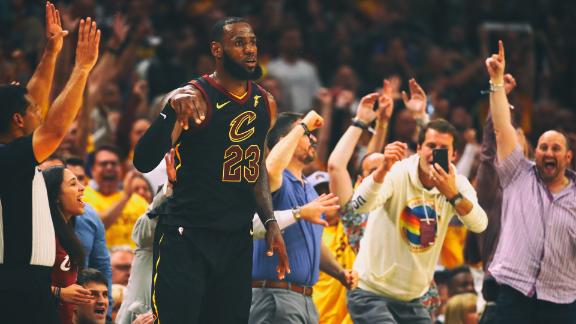 World Fame 100
ESPN The Magazine
NBA Draft
Where will Doncic land in NBA Draft?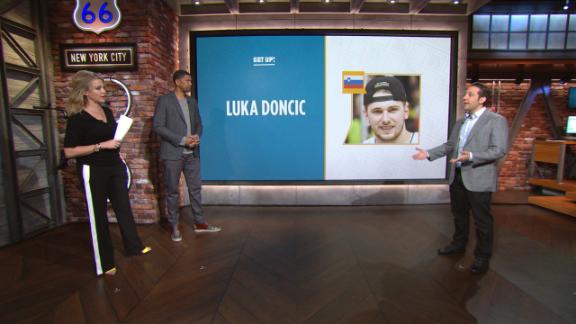 Will Lakers land two top free agents this offseason?
Byron Scott expects Magic Johnson to bring Paul George and one more marquee free agent to Los Angeles.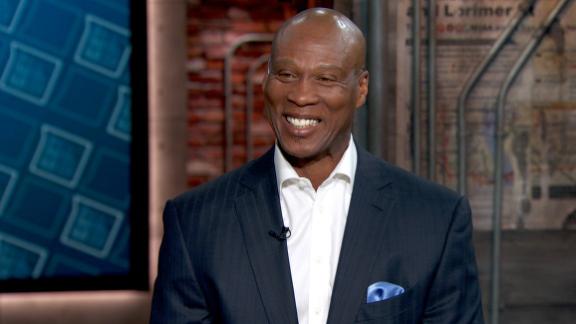 Customize ESPN
The scariest three minutes in the NBA
Diego Patino

By the time opponents know what's hit them, it's already too late. This is how the Warriors crush -- and how the NBA fails to fight back.
Kawhi, Pop and the NBA's most fascinating mystery
Soobum Im/USA TODAY Sports

What's behind the tension between the Spurs and Kawhi Leonard's camp? And how will the NBA's most fascinating mystery end?
Russell Westbrook's fashion
ESPN Illustration

Russ does what he wants -- on and off the court. We tracked every outfit the NBA's biggest fashion star wore this season. But even if you think you can pull off Westbrook's look, it'll cost you.
Joel Kimmel illustration

From LeBron James backing up Stephen Curry to Joel Embiid taunting victims on a weekly basis, if you weren't locked in to social media, you weren't getting the full story of the 2017-18 NBA season.