Wall elevates to posterize Valanciunas.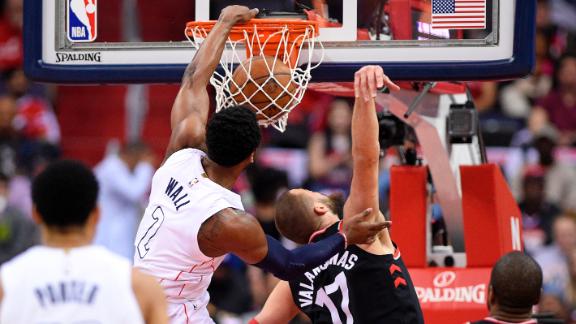 Wiz even the series with Raptors at 2-2.
Lowry doesn't wait for final buzzer to leave court.
Beal and Wall fuel Wizards to Game 4 win.
Wall knocks down clutch baseline jumper.
Beal furious after fouling out.
Oubre glides to basket for dunk.
DeRozan spins past Wall for layup.
Wright stuffs Wall, Siakam dunks at other end.
Ibaka fakes out defender for dunk.
Oubre finds Beal for dunk.
Kerr: Don't expect Curry 'to be Willis Reed' for Game 4.
Steve Kerr gives an update on the health and playing status of Stephen Curry ahead of Game 4 against the Spurs.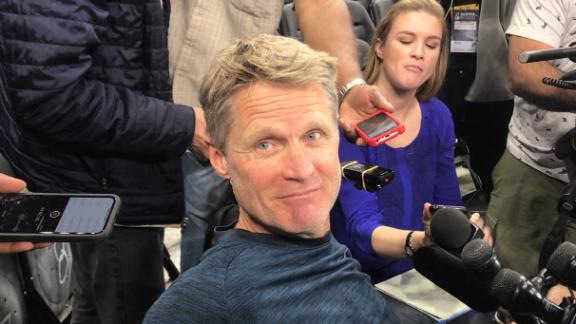 Spurs avoid sweep, take Game 4.
Spurs avoid sweep, take Game 4.
Manu hits clutch flip shot over Draymond.
Aldridge banks in crazy turnaround 3 over Draymond.
Aldridge, Ginobili keep Spurs alive.
Ginobili pulls all the moves for layup.
Aldridge drains a pair of 3-pointers in 3rd quarter.
McGee Eurosteps through traffic for slam.
Murray's stellar shooting gives Spurs lift in 1st half.
Parker finishes tough lefty layup.
Gay hustles for putback layup through contact.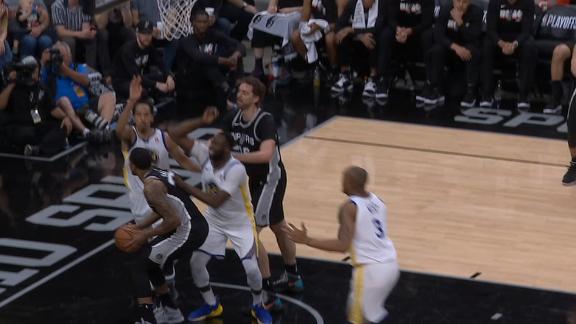 Draymond's lefty dish sets up Livingston's dunk.
Parker slices through defense for crafty layup.
Durant drills two early 3-pointers.
Giannis gets putback to go in closing seconds.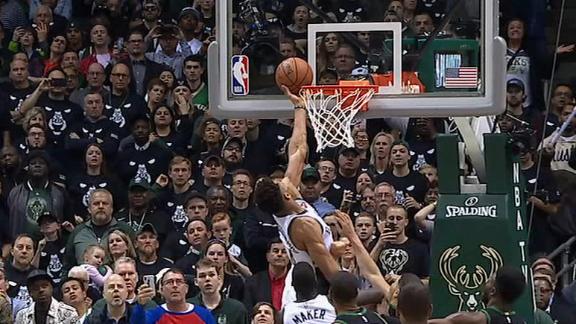 Bucks prevail in back-and-forth battle to even series.
Davis puts Pelicans on his back in sweep.
Anthony Davis' big night of 47 points fuels the Pelicans past the Blazers and into the second round of the playoffs.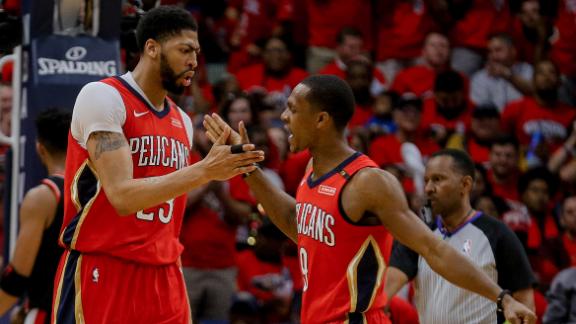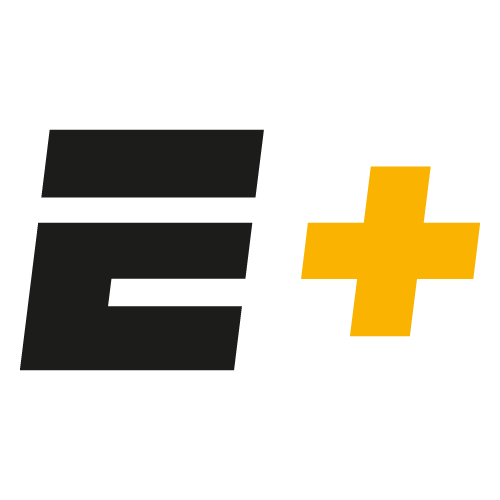 Detail: Kobe Bryant
Streaming now on ESPN+
Kobe Bryant analyzes Game 1 of Raptors-Wizards from the perspective of Toronto's DeMar DeRozan.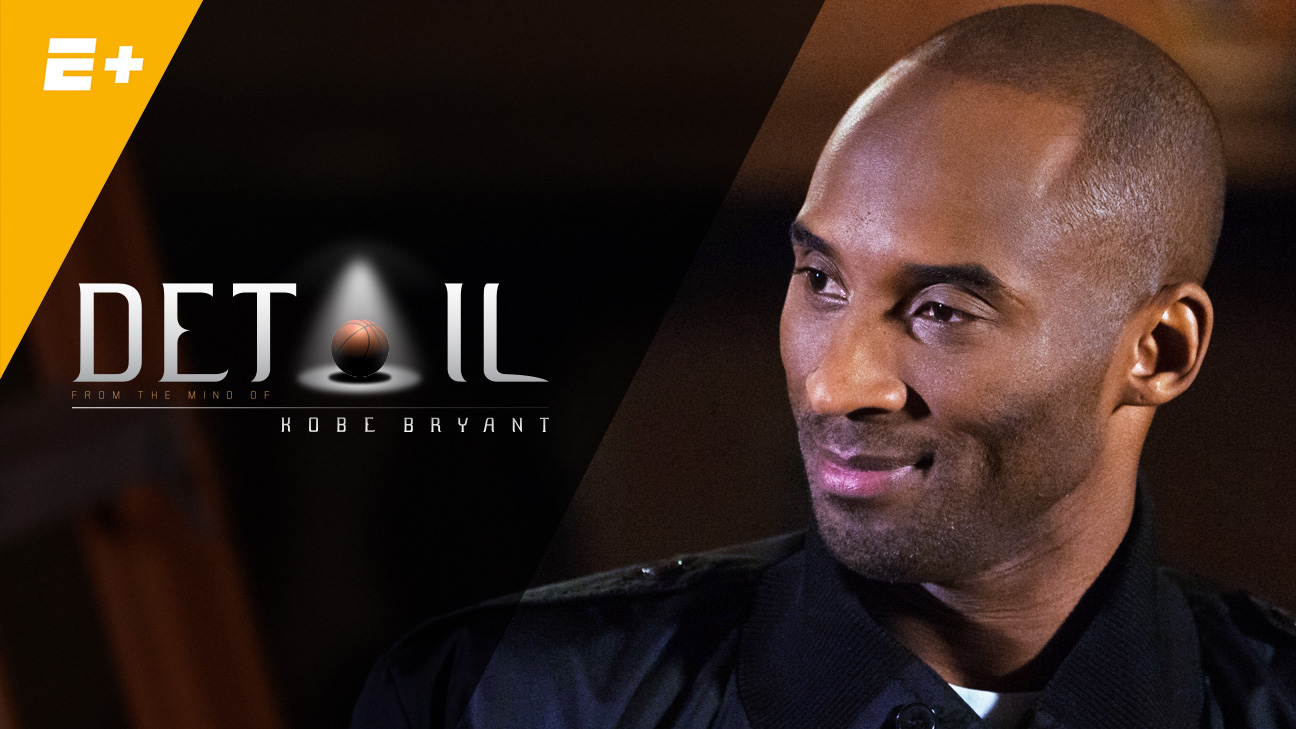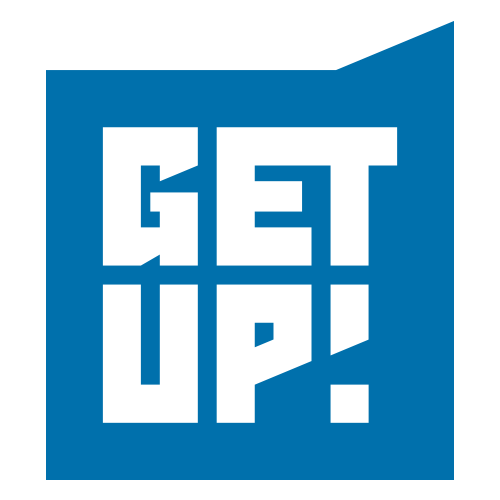 Adam Silver joins Get Up!
Silver: Sports gambling should be regulated.
Adam Silver sees the benefits of legalized sports gambling as safety and regulation.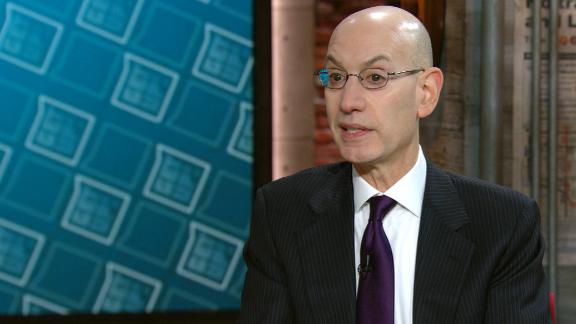 Silver 'worried' NBA tanking will continue.
NBA commissioner Adam Silver joins Get Up! to explain why there is still work to be done to stop teams from tanking for the draft.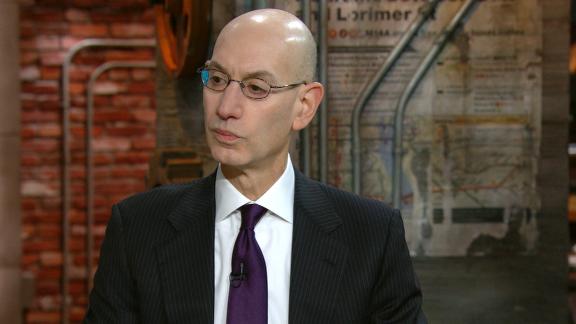 Customize ESPN
Russell Westbrook's fashion
ESPN Illustration

Russ does what he wants -- on and off the court. We tracked every outfit the NBA's biggest fashion star wore this season. But even if you think you can pull off Westbrook's look, it'll cost you.
Joel Kimmel illustration

From LeBron James backing up Stephen Curry to Joel Embiid taunting victims on a weekly basis, if you weren't locked in to social media, you weren't getting the full story of the 2017-18 NBA season.
The NBA eagerly awaits the arrival of Luka Doncic
Sonia Canada/Getty Images

"Wonder Boy" is heading to the NBA, and he's out to change how we think about European imports.
Tracking the key injuries in NBA postseason race
AP Photo/David Zalubowski

This NBA season has been marked by several notable, critical injuries. Here's a look at the most important ones to watch for each team in the postseason.