NBA All-Stars showed up to entertain.
East and West All-Stars put an exclamation point on the weekend with a fun and competitive matchup that left the Western Conference victorious.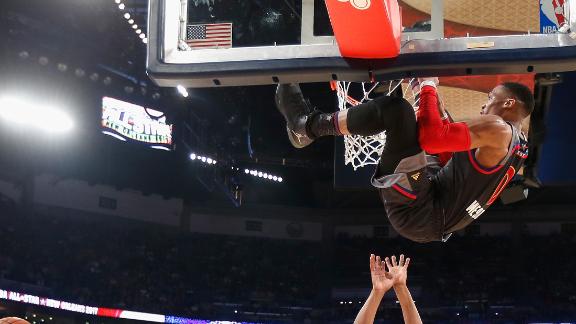 Durant connects with Westbrook for alley-oop dunk in West's win.
Russell Westbrook and Kevin Durant turn back the clock with a give-and-go and Westbrook finishing with the slam. The West bench clearly shows its love for the connection.