---
4.

NBA Finals Schedule: June 8


Game 3: Lakers at Celtics, ABC, 9 p.m. ET

Preview | Series | City Brawl

• Tuesday's Celtics-Lakers game is also available on ESPN Radio and ESPNRadio.com.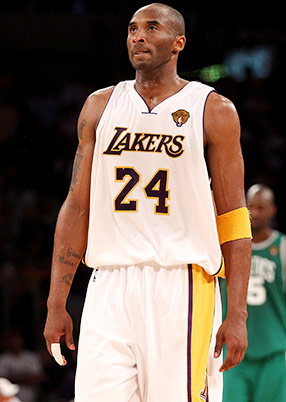 Christian Petersen/NBAE/Getty Images
Kobe Bryant heads to Boston, the scene where the Lakers last tasted playoff elimination.
7.

'3 Mo' Board Stays The Same
By Arash Markazi
ESPNLosAngeles.com

LOS ANGELES -- "3 Mo." After Game 1 of the NBA Finals, the phrase written on the dry erase board in the Los Angeles Lakers' locker room served as a source of motivation. After Game 2, it remained on the board, unchanged, serving as a reminder that the Lakers remain three wins away from winning the NBA championship, and a reminder that they must now travel to Boston for the next three games.
If the Lakers are to win "3 Mo," they must win at least one game in Boston, something they were unable to do two years ago, when the Celtics not only won all their Finals home games but also came back from a 24-point deficit in the third quarter to steal one in Los Angeles. This wasn't part of the redemption plan the Lakers had in mind.
As they quietly walked out of the locker room Sunday night following the Celtics' 103-94 win in Game 2, which tied the series at one game apiece, the Lakers no doubt remembered the helpless feeling of falling into a 2-0 hole leaving Boston two years ago. They had wanted to put the Celtics in the same position in this series. More than that, they had wanted to keep home-court advantage, something they had worked all season to earn. But it took them only five minutes to lose it, as they hit just one of nine shots and committed three crucial turnovers down the stretch.
To read the entire column from Markazi, click here
FWIW: I still don't see LBJ leaving Cle. But as I'm often reminded, I believed - on much greater authority - that Kobe would force a trade.less than a minute ago via web
Ric Bucher
RicBucher