Free-Agency Summit: Simmons, Wilbon, More
Expert Roundtable: Who's Going Where?
By ESPN.com

James
How will it all go down? We asked our experts for their best guesses on where the top-10 free agents will land this summer.
Where will LeBron James sign?
Henry Abbott, TrueHoop: Chicago Bulls. Though if playing with Wade and Bosh trumps all, he'll end up in Miami. More likely than 50-50? No.
Kevin Arnovitz, TrueHoop: Chicago Bulls. They are the only team in the field that features youthful assets (Derrick Rose, Joakim Noah) and the cap space required to sign an additional max contract to play alongside James. More likely than 50/50? No.
Larry Coon, special to ESPN.com: Chicago Bulls. Big city, a team that's clearly his to lead, and a nucleus that can be competitive right away all add up to the biggest free-agency defection since Shaq in 1996 -- but nobody really knows the mind of LeBron. More likely than 50/50? No.
Chad Ford, ESPN.com: Chicago Bulls. They offer the best combination of a huge market and a chance to win now with a young supporting cast. More likely than 50/50? No.
John Hollinger, ESPN.com: Chicago Bulls. I see Chicago and Cleveland as slight favorites, but Miami, New York and New Jersey are very much in the game. More likely than 50-50? No, not even close.
Chris Sheridan, ESPN.com: New York Knicks. He has done some of his best flirting at Madison Square Garden. (I was a witness.) More likely than 50-50? No.
• Find out where our experts predict other top free agents will land here.
---
Free-Agency Countdown: June 30

FREE AGENCY CHAT
Count down to free agency with Larry Coon, author of the NBA Salary Cap FAQ, and Zach Harper of the TrueHoop Network, starting at 9 p.m. ET.
LeBron Tracker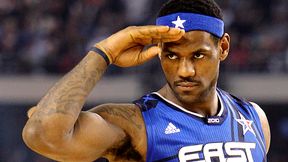 Getty Images
COUNTDOWN TO FREE AGENCY
Where will LeBron land? We're keeping tabs on the King. Here's the latest. LeBron Tracker »
Bosh's Top Priority

Bosh
There are two numbers that show what Chris Bosh wants in free agency.
Seven.
And five.
The first digit represents the playoff games Dallas Lincoln High won in his senior season, when he led a 40-0 team to a mythical national title. The second represents the total number of playoff wins he's been part of in the eight years that followed, counting both college and the NBA, even including two victories in the NIT. "It's been a long time since he had that championship feeling," said Bosh's agent, Henry Thomas. "He wants that."
Here's his chance.
When free agency starts Thursday, Bosh knows the money will be coming, perhaps a $95 million deal if he joins a new team, maybe $125 million if he stays with the Toronto Raptors. His decision -- stay or go, and if go, then go where? -- will hinge on just one thing: where will he have the best chance of winning a title.
"My only priority," Bosh said, "is winning."
The Raptors want him, though general manager Bryan Colangelo acknowledged this week that the team believes Bosh is gone. He's as coveted as his Olympic teammates LeBron James and Dwyane Wade, and might even team up with one or both of them. The Knicks, the Heat, the Bulls, depending on who you ask, they're all the favorites to be Bosh's next team.
Complete 2010 Free-Agent List