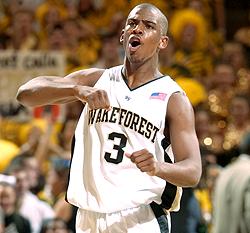 (PG) Chris Paul - Wake Forest
Chad Ford's Analysis:
Insider Only



Draft Projection: No. 3 to 6 overall

Similarities: Isiah Thomas

Notes: Insider Only

Positives:
Insider Only

Negatives:
Insider Only



Summary: Paul is the complete point guard prospect. He's quick, athletic, shoots the ball extremely well, and most important, is a true floor general who knows how to lead.