HOLLINGER'S FORECAST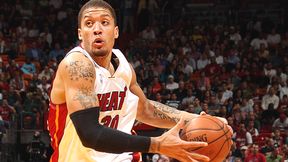 John Hollinger profiles every member of the Miami Heat and projects their '09-10 stats.

RANKINGS
Marc Stein ranks all 30 teams heading into training camp. Check out Miami's spot.

Chad Ford ranks all 30 teams on how well they did this offseason.
• Player movement
TRUEHOOP NETWORK


COACH CORNER

ERIK SPOELSTRA | Profile
Experience: 2 years
Record: 90-74
Playoffs: 4-8
NBA titles: 0
FANTASY
2014-15 rookies to watch or avoid
MUST SEE

Our NBA experts forecast where the Heat will finish in the standings this season.

Offseason Buzz

John Hollinger and Ric Bucher examine key players to watch on the Heat in 2009-10.