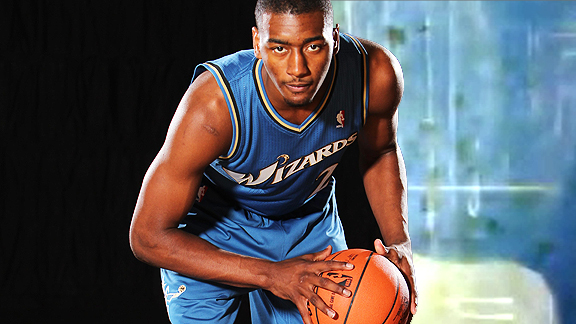 Wall Ready For It All
"Expectations have been high for me ever since I came on the scene," said Wall, the top overall pick in the 2010 draft. "I'm kind of used to it now.
"At times [you feel] pressure, because you say, 'I gotta do this and do this' to live up to all the hype. But my great coaching staff at Kentucky and guys like Derrick [Rose] and LeBron say you don't have to live up to the hype. You just go out and play and enjoy the moment of it."
Wizards faithful are waiting patiently to see him do so. Wall, though, is just taking it all in stride.
"You just have to go in and play and try to prove yourself," he said.