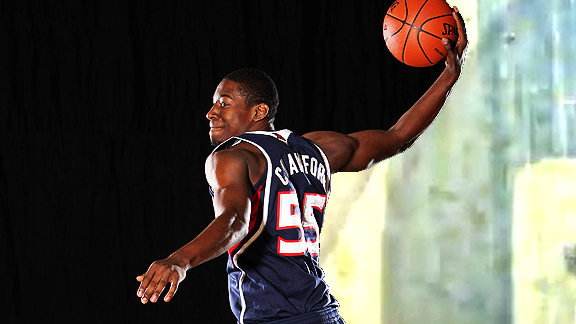 Soaring To New Heights
Jordan Crawford drew headlines around the NBA before he ever laced up his kicks for a pro team, as his slam over King James created a near-frenzy last summer.
But he won't let one dunk define his career.
"I just want to make my own mark," said Crawford, who averaged 20.5 points per game for Xavier last season.
On an Atlanta team with high-priced options at his position in Joe Johnson and Jamal Crawford (no relation), he'll have his work cut out for him.
But he's off to a good start. Crawford (6-4, 198 lbs.) averaged 16.2 points over five games at Las Vegas summer league and drew praise from new Hawks coach Larry Drew -- especially for his knack for getting to the rim.