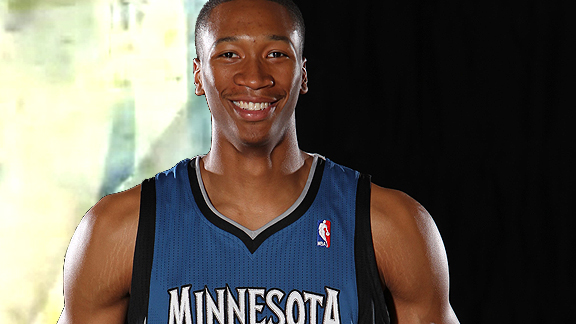 Wes Heads West
Wesley Johnson watched from afar as story after story surfaced this summer surrounding the Timberwolves' questionable offseason decisions under second-year general manager David Kahn.
Even when he didn't, friends would send him text messages about the latest going-ons in the Twin Cities.
But Johnson, the No. 4 pick out of Syracuse, is more concerned with what happens on the hardwood this upcoming season in Minnesota than what occurred off it in 2009-10.
"I really don't think about it too much," Johnson said. "A lot of people made a lot of trades. A lot of people on the team now are young. Everybody's mindset is to help the team win and try to rebuild and bounce back from the year we had last year."