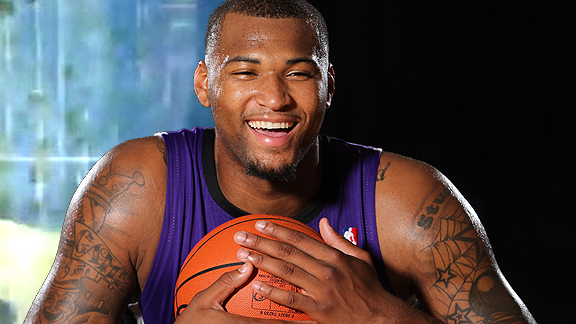 Fit For The Kings
If DeMarcus Cousins had been running the show, he would've selected himself higher than No. 5 overall in June's NBA draft.
"Me, personally, I believe I should've been [the number] one or two pick," he said. "But I'm happy with the organization I'm with, I'm happy to be a King."
Earning rookie of the month honors for July after averaging 14.5 points and 9.8 rebounds in six summer-league games only supports his claim. But the former Kentucky big man is looking forward to his first season for the rebuilding and re-energized Kings.
Even if it now comes with some expectations.
"There's a lot of weight on my shoulders as a rookie," he said, "but that's my job."