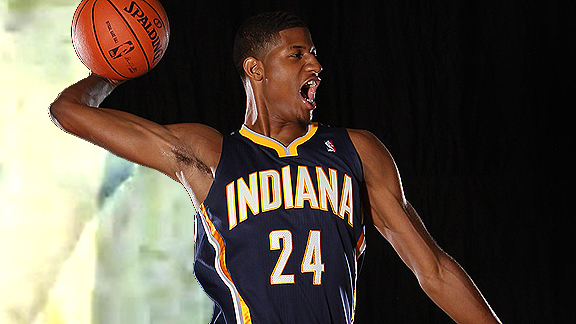 Making His Name
His name may be quite common, but Paul George enters the NBA as a relative unknown after playing just two seasons at WAC also-ran Fresno State. This season he hopes to change that.
"Not too many people know too much about me," he said. "I didn't play at a big-time school. I just made the most of where I was at. I didn't really get a chance to show people what I'm capable of. "
Sharing a position with Pacers mainstay Danny Granger could limit his opportunities. But George said he was working on his ballhandling to try to change that.
"Danny's going to do what he does," George said. "He's an amazing player and the star of our team. To get a chance to play the 2-guard and play alongside him would definitely be a dream."