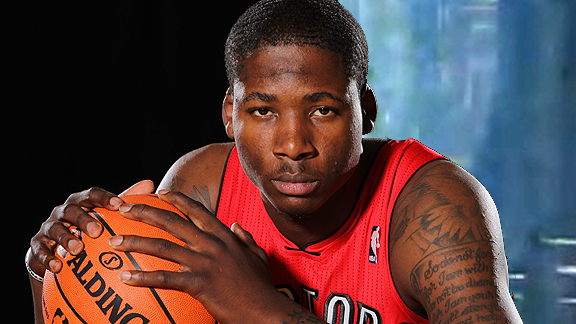 Filling His Own Shoes
Ed Davis doesn't expect to fill Chris Bosh's shoes in Toronto.
He might not fit in Bosh's size 14 kicks anyway.
"They didn't draft me to be the next Chris Bosh, they just want me to be myself," Davis said. "And that's what I'm going to do. I'm going to be Ed Davis."
But it could be a while before Davis, the No. 13 pick out of North Carolina, laces up any basketball shoes.
The 21-year-old power forward underwent arthroscopic surgery to repair a meniscus tear in his right knee and could miss up to six weeks.