Points

24

PTS

7/10

FG

10/11

FT
26

PTS

7/9

FG

7/7

FT
Rebounds
6

REB

6

DREB

0

OREB
7

REB

6

DREB

1

OREB
Assists
5

AST

5

TO

41

MIN
7

AST

4

TO

36

MIN
Field Goal %

Three Point %

Turnovers

Rebounds
Attendance: 20,219
100%
Capacity: 19,600
Referees:
Dan Crawford, Derrick Collins, Matt Boland
Mario Chalmers scored 26 points, Chris Bosh added 24 and the Miami Heat won their 18th straight game, easily topping the Indiana Pacers 105-91 on Sunday night.
| | 1 | 2 | 3 | 4 | T |
| --- | --- | --- | --- | --- | --- |
| Pacers | 20 | 26 | 19 | 26 | 91 |
| Heat | 29 | 27 | 23 | 26 | 105 |
0:00 - 4th Quarter
End of Game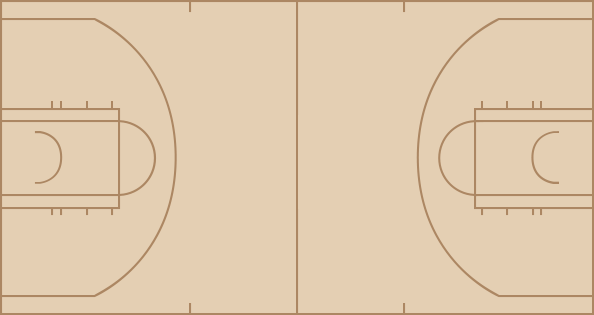 Pacers
The Heat were a marginal offensive team against the Pacers the first two games. On Sunday, the Heat improved their offensive efficiency by almost 19 points and it had to do with points coming off of turnovers. The 27 points Sunday were tied for fourth highest output this season.

The Heat's defense stifled the Pacers in the first three quarters holding them to 38 percent shooting from the field and forcing 12 turnovers. The 12 Pacer turnovers in the first three quarters led to 15 transition points.

LeBron James had 13 points on 5-for-10 shooting Sunday. James was primarily being guarded by Paul George against whom he went 2-for-5 with two turnovers. The 13 points were his fewest since February 6, 2011 when he had 12 against the Los Angeles Clippers.

Dwyane Wade scored 26 points but it was his defense that helped key the win. Wade had six steals Sunday which led to eight points. This was Wade's 22nd consecutive game with a steal, which is a career high. His previous best was 21 straight games with a steal in 2008-09.

Chris Bosh tied his career high Sunday in makes from outside 15-feet by going 9-for-13 from 15-feet and beyond totaling 19 of his 26 points.

LeBron James has matched the longest win streak ever by a team Michael Jordan was on, the 1995-96 Bulls.

From Elias: The Heat carry a 17-game win streak into today's game against the Pacers. Should LeBron and the Heat win, it would be the longest win streak by a reigning MVP in NBA history.