Points
25

PTS

8/22

FG

6/8

FT
20

PTS

7/17

FG

3/3

FT
Rebounds
12

REB

5

DREB

7

OREB

11

REB

7

DREB

4

OREB
Assists
10

AST

4

TO

42

MIN
6

AST

2

TO

37

MIN
Field Goal %

Three Point %

Turnovers

Rebounds
Attendance: 20,562
100%
Capacity: 20,562
Referees:
Monty McCutchen, John Goble, Haywoode Workman
LeBron James scored 25 points as the Miami Heat overcame a 27-point deficit in the third quarter and won their 24th straight game, 98-95 over the short-handed Cleveland Cavaliers to extend the second-longest winning streak in NBA history.
| | 1 | 2 | 3 | 4 | T |
| --- | --- | --- | --- | --- | --- |
| Heat | 24 | 10 | 34 | 30 | 98 |
| Cavaliers | 32 | 23 | 22 | 18 | 95 |
0:00 - 4th Quarter
End of Game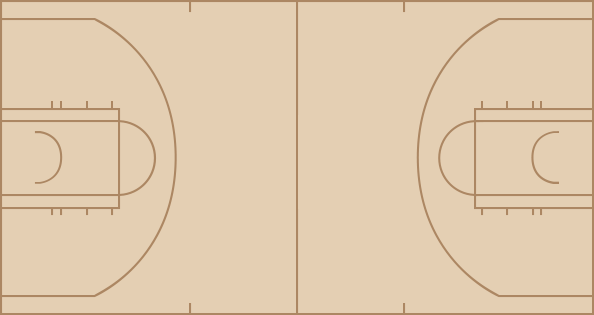 Heat
If LeBron went back to Cleveland, he'd be playing with another great player. Kyrie Irving's 22.2 PER this season is better than any teammate LeBron had in Cleveland.

Since leaving the Cavaliers for the Heat in the 2010 offseason, LeBron James has been by far the best player in the NBA. In fact, his 29.5 PER in that span is 11.9% higher than the next best player (Kevin Durant).

From Elias: The longest win streak for a team AFTER coming back from a 20+ point halftime deficit was 9 games by the Warriors in 1971-72.The Heat need to win another 10 games to BREAK the all-time record for consecutive wins.

This season, the Cavaliers are now 3 and 3 in games they led by at least 20 points.The rest of the league is 332-11.** Pending results of late games (WSH/PHX, PHI/LAC) **

The Heat scored 145.7 points per 100 possessions in the second half Wednesday, their third-highest offensive efficiency in any half this season. Miami grabbed 50.0 percent of its missed shots in the second half and scored 16 of its 19 second-chance points after halftime against the Cavaliers.

Entering tonight, in the last 15 seasons, teams trailing by 27 or more in the second half were 5 and 2,013, a win percentage of .002 (two tenths of one percent).This type of comeback had happened essentially once in every 404 games that the opportunity came about in the last 15 seasons.The Heat, by the way, were 0-55 in those situations over the last 15 seasons.FYI, the comebacks:

NEXT LEVEL: LeBron James scored 14 fourth-quarter points and assisted on another 8 points, accounting for 22 of the Heat's 30 fourth quarter points. No player has accounted for a higher percentage of his team's fourth-quarter offense this season.Percentage of team offense = (Pts scored + team pts off assists)/total team points

This is turning into an NBA season of major comebacks. This is the third time a team rallied from a 27-point deficit to win.The Hawks overcame a 27-point deficit to beat the Celtics earlier this season (in 2OT) on January 25.The Bucks overcame a 27-point deficit to beat the Bulls earlier this season on November 26.

In 8 minutes and 37 seconds of game time, the Heat turned a 27-point deficit into a tie game.Trailed 67-40 with 7:03 remaining in 3rd quarter. Tied game at 77-77 with 10:26 remaining in 4th quarter.