Points
32

PTS

11/17

FG

8/11

FT
28

PTS

10/22

FG

4/4

FT
Rebounds
7

REB

7

DREB

0

OREB

17

REB

14

DREB

3

OREB
Assists
4

AST

0

TO

29

MIN
7

AST

2

TO

32

MIN
Field Goal %

Three Point %

Turnovers

Rebounds
Attendance: 23,014
100%
Capacity: 20,917
Referees:
Derrick Stafford, Gary Zielinski, James Williams
The Miami Heat's 27-game winning streak was snapped Wednesday night by the Chicago Bulls 101-97 when a furious comeback by LeBron James and his teammates fell short.
| | 1 | 2 | 3 | 4 | T |
| --- | --- | --- | --- | --- | --- |
| Heat | 22 | 24 | 22 | 29 | 97 |
| Bulls | 32 | 23 | 14 | 32 | 101 |
0:00 - 4th Quarter
End of Game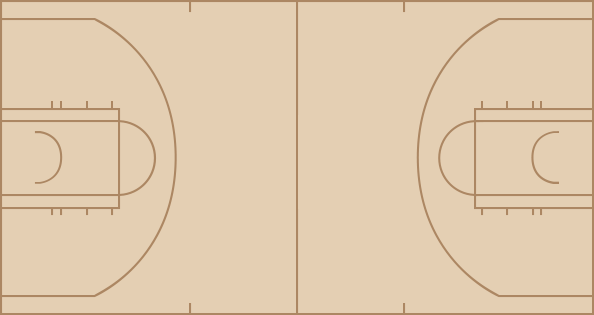 Heat
From Elias: There is a reason why the Bulls and other teams try to wrap up LeBron when he goes to the rim. James is adept at getting to the foul line. He ranked 6th in FT attempts, 5th in FT makes and he's converted 40 "And 1's" this season... good for 3rd most in the NBA.

The Heat drove to the basket 35 times when in half-court sets Wednesday and struggled to find open shooters on those drives. The Heat were 13-of-17 on drives to the basket, but were only 2-of-7 on passes off those drives. The Heat shot only 25.6 percent from outside the paint (second-worst for Heat this season).LeBron James was 5-of-7 shooting on his drives to the basket and drew five fouls, but only one of his passes led directly to a field goal attempt (a Shane Battier missed three). James had only three assists on the game, tied for his third-fewest this season.

The Bulls allowed the Heat to drive the paint, but didn't allow the Heat to drive and dish. The Heat shot 71.1 percent inside the paint Wednesday but went 10-of-39 outside the paint (25.6 percent), their second-worst rate of the season. The Heat shot 28.0 percent (7-of-25) on catch-and-shoot jumpers Wednesday. Entering the game, the Heat had the best field goal percentage (42.4) on those plays and were even better (45.0 percent) during the win-streak.

The 27-game win streak wasnt the only streak snapped on Wednesday in the Heat's loss to the Bulls...