Points
26

PTS

8/15

FG

7/7

FT
36

PTS

13/29

FG

6/6

FT
Rebounds
10

REB

9

DREB

1

OREB
9

REB

4

DREB

5

OREB
Assists
7

AST

6

TO

39

MIN
6

AST

2

TO

43

MIN
Field Goal %

Three Point %

Turnovers

Rebounds
Attendance: 19,033
96%
Capacity: 19,763
Referees:
Bill Spooner, Monty McCutchen, Gary Zielinski
Carmelo Anthony scored 36 points, and the New York Knicks beat the Boston Celtics 85-78 on Saturday in their playoff opener.
| | 1 | 2 | 3 | 4 | T |
| --- | --- | --- | --- | --- | --- |
| Celtics | 29 | 24 | 17 | 8 | 78 |
| Knicks | 26 | 23 | 18 | 18 | 85 |
0:00 - 4th Quarter
End of Game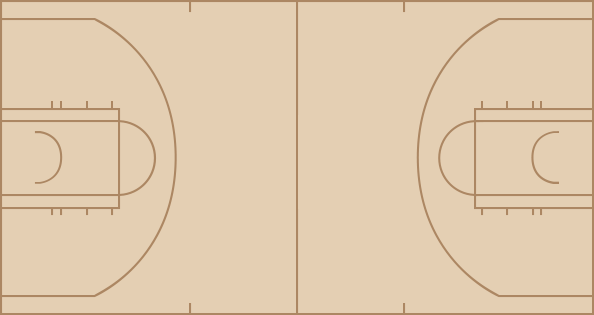 Celtics
Last night, the Celtics' bench went 0-7 from the floor. FROM ELIAS: The last time the Celtics' bench failed to record a field goal in a playoff game was in Round 1 against the New York Knicks on May 6, 1990 (Celtics' bench also went 0-7). The Celtics lost 121-114.The leading scorers for the Celtics were Larry Bird (31) and Robert Parish (22).

The Celtics' average shot was nearly 4 feet further from the basket in the second half, and they struggled shooting 4-of-21 from at least 10 feet. Boston did not even attempt a shot inside 5 feet in the fourth quarter, after making 9 such shots in the first half.

NEXT LEVEL: The Celtics contested 19 of Carmelo Anthony's 29 field goal attempts, and he made 3-of-14 contested looks through the first three quarters. Anthony finished strong, making 4-of-5 contested looks in the fourth quarter, including 3 over Jeff Green.

From Elias: The Celtics 8 points in the 4th quarter in Game 1 against the Knicks are a postseason franchise low for a 4th quarter. The previous low was 9 in Game 2 of the 1983 Eastern Conference Semifinals against the Bucks (the Celtics were swept 4-0 in that series).

NEXT LEVEL: J.R. Smith made 4-of-5 shot attempts and scored 8 points driving to his right Saturday, while missing both of his shot attempts and committing 2 turnovers on drives to the left. Smith drove into the lane 11 times drawing at least two defenders into the paint on each drive, but he never kicked it out to a teammate.

NEXT LEVEL: Carmelo Anthony passed the ball on 15-of-33 second-half touches after giving up the ball on 3-of-26 touches in the first half. Anthony's passes led directly to 3 shots attempts, one coming on his first assist of the game when he was double teamed setting up Kenyon Martin for a layup.

Carmelo Anthony accounted for a good deal of the Knicks offense in their Game 1 win, scoring 42 percent of the team's points.

Carmelo Anthony joins Patrick Ewing as the lone players in Knicks history to record at least 35 points, 5 rebounds, and 4 steals in a game. Each came in an opening round win against the Celtics.