Points

31

PTS

13/18

FG

5/5

FT
17

PTS

5/11

FG

7/9

FT
Rebounds
11

REB

9

DREB

2

OREB
8

REB

7

DREB

1

OREB
Assists
4

AST

5

TO

34

MIN
8

AST

2

TO

38

MIN
Field Goal %

Three Point %

Turnovers

Rebounds
Attendance: 19,964
100%
Capacity: 19,600
Referees:
Mark Lindsay, Joe Crawford, Sean Corbin
LeBron James scored 17 points, Shane Battier made all four of his 3-point tries, and the Heat took control with 17 straight second-quarter points on the way to spoiling Derrick Rose's return and beating the Bulls 107-95 on Tuesday night.
| | 1 | 2 | 3 | 4 | T |
| --- | --- | --- | --- | --- | --- |
| Bulls | 15 | 18 | 25 | 37 | 95 |
| Heat | 17 | 37 | 24 | 29 | 107 |
0:00 - 4th Quarter
End of Game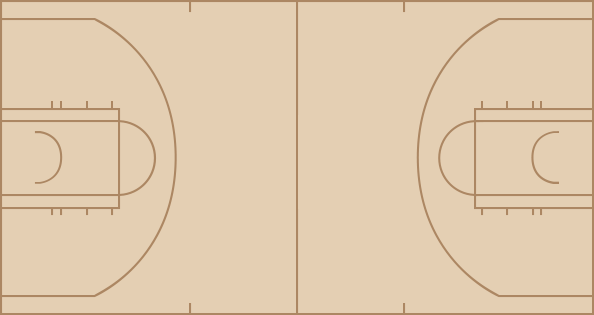 Bulls
* Heat went 6-of-8 from corner 3s Tuesday, their most makes in the Big-3 era (2010-11) against the Bulls. Last season they led the NBA in corner 3s made and attempted, and were 4th in field-goal percentage on such shots (309-719, 43%).

All 6 of the corner 3s came off of assists and overall the Heat assisted on 70% of their field goals Tuesday, their highest regular season assist percentage against the Bulls in the Big-3 era.

Since Tom Thibodeau took over the Bulls in the 2010-11 season, they have allowed the fewest makes and attempts on corner 3s in the NBA. Only the Celtics, the team he was an assistant coach on before heading to Chicago, allowed a lower FG pct on such shots.

* Derrick Rose was 4-of-15 (26.7%) from the floor Tuesday and over half of Rose's field goal attempts came on drives to the basket. The Heat held him to 3-of-8 on those shots and forced him into 3 turnovers.

While Rose is averaging nearly 23 points per game against the Heat in the last 3 seasons, he's only shot 36% and has turned the ball over 3.5 times per game. That is his worst shooting percentage against an opponent over the last 3 seasons (min 5 games).

The numbers show that the Heat's role players should be the ones credited with the win over the Bulls -- not the "Big 3."LeBron James, Dwyane Wade and Chris Bosh were outscored by four points in 25 minutes on the court together. But when at least one of them was on the bench, the Heat outscored the Bulls by 16.

FROM ELIAS: The Heat are the 2nd team in NBA history to win 38 games in a 40-game stretch (across seasons).The other was the 2006-07 Mavericks, who also won 38 of 40.