Points
25

PTS

7/16

FG

11/12

FT

22

PTS

8/13

FG

2/2

FT
Rebounds
13

REB

11

DREB

2

OREB
12

REB

6

DREB

6

OREB
Assists
8

AST

4

TO

45

MIN
7

AST

1

TO

42

MIN
Field Goal %

Three Point %

Turnovers

Rebounds
Attendance: 22,028
100%
Capacity: 20,917
Referees:
Sean Wright, Leroy Richardson, Tony Brothers
Joakim Noah had 20 points and 12 rebounds, D.J. Augustin scored 22 and the Chicago Bulls beat the Miami Heat 95-88 in overtime Sunday after Jimmy Butler blocked LeBron James at the end of regulation.
| ABC | 1 | 2 | 3 | 4 | OT | T |
| --- | --- | --- | --- | --- | --- | --- |
| Heat | 19 | 24 | 24 | 19 | 2 | 88 |
| Bulls | 21 | 16 | 22 | 27 | 9 | 95 |
0:00 - OT
End of the 1st Overtime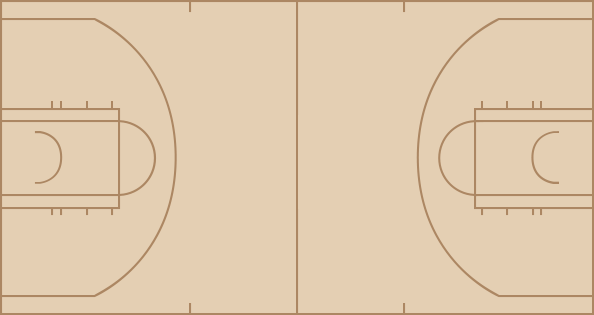 Heat
The Heat fell to 16-11 this season when LeBron shoots below his season average outside the paint (38.2%). He was 2-of-10 today and is 3-of-27 outside the paint in Miami's last 3 games, all losses.

LeBron James is averaging 19.3 points per game on 39% shooting since his 61-point game, including 3-of-27 shooting outside the paint. His 4th quarter play hasn't been much better, scoring 8 points on 4-of-16 shooting in his last 3 games combined.

After dominating in a 61-point performance Monday, LeBron James has taken a bit of a step back. He's been unable to match that point total in his last three games combined, a span which has seen him make just one more field goal as the Heat have lost their season-worst third straight game.

The Bulls held the Heat to a 45.3% effective field goal percentage, the Heat's lowest in a game this season. The Bulls had 27 second-chance points, compared to the Heat's 6. The -21 second-chance point differential is the second most for the Heat this season; the Bulls have two of three biggest second-chance point differentials against the Heat.

LeBron James was primarily defended by Jimmy Butler. James had more turnovers (3) than field goals (2) when defended by Butler.

LeBron James continued to struggle shooting the ball Sunday, going 2-of-10 outside the paint. He is now 3-of-27 outside the paint in the last three games.- LeBron James did not attempt a free throw in a game for the first time since Dec. 2, 2009, against the Suns as a member of the Cleveland Cavaliers (332 games).

After scoring 17 points against the Bulls, LeBron James has failed to score at least 20 points in consecutive games for the first time all season.