Mitchell racks up 28 points vs. Celtics
Donovan Mitchell goes hammer time dropping 28 points in the Jazz's win over the Celtics.
Exum lobs to Favors for powerful slam
Derrick Favors climbs the ladder to catch the lob from Dante Exum and throws down a powerful dunk.
Gobert throws Smart's layup off the glass
Rudy Gobert tracks down Marcus Smart's layup and pins it on the backboard.
Mitchell brings fan to help him warmup
Donovan Mitchell brings a fan on court to rebound for him while he practicing his free throws.
Horford sends Mitchell layup out of bounds
Al Horford demolishes Donovan Mitchell's layup and sends it out of bounds.
Mitchell loses Irving and finishes and-1 layup
Donovan Mitchell crosses Kyrie Irving and drives to the rack hard to finish the and-1 layup in the lane.
Irving breaks Rubio and sinks 3-pointer
Kyrie Irving uses a behind the back dribble to crumble Ricky Rubio and follows it up by sinking a 3-pointer.
Tatum throws down over Gobert
Jayson Tatum drives hard to the rack and rises up to dunk over Rudy Gobert.
Rozier banks high-arching and-1 layup
Terry Rozier fights through the Jazz defense and puts up a high-arching and-1 layup off the glass and in.
Kemba records career-high 60 points in Hornets' loss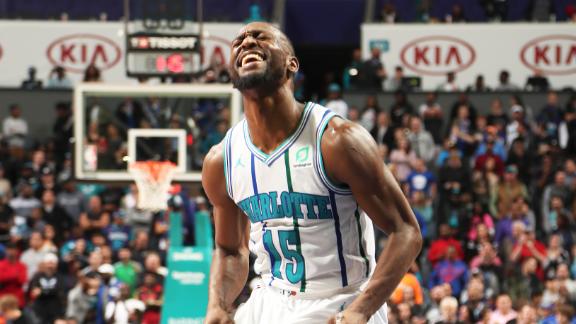 Butler blocks, drains game-winner in OT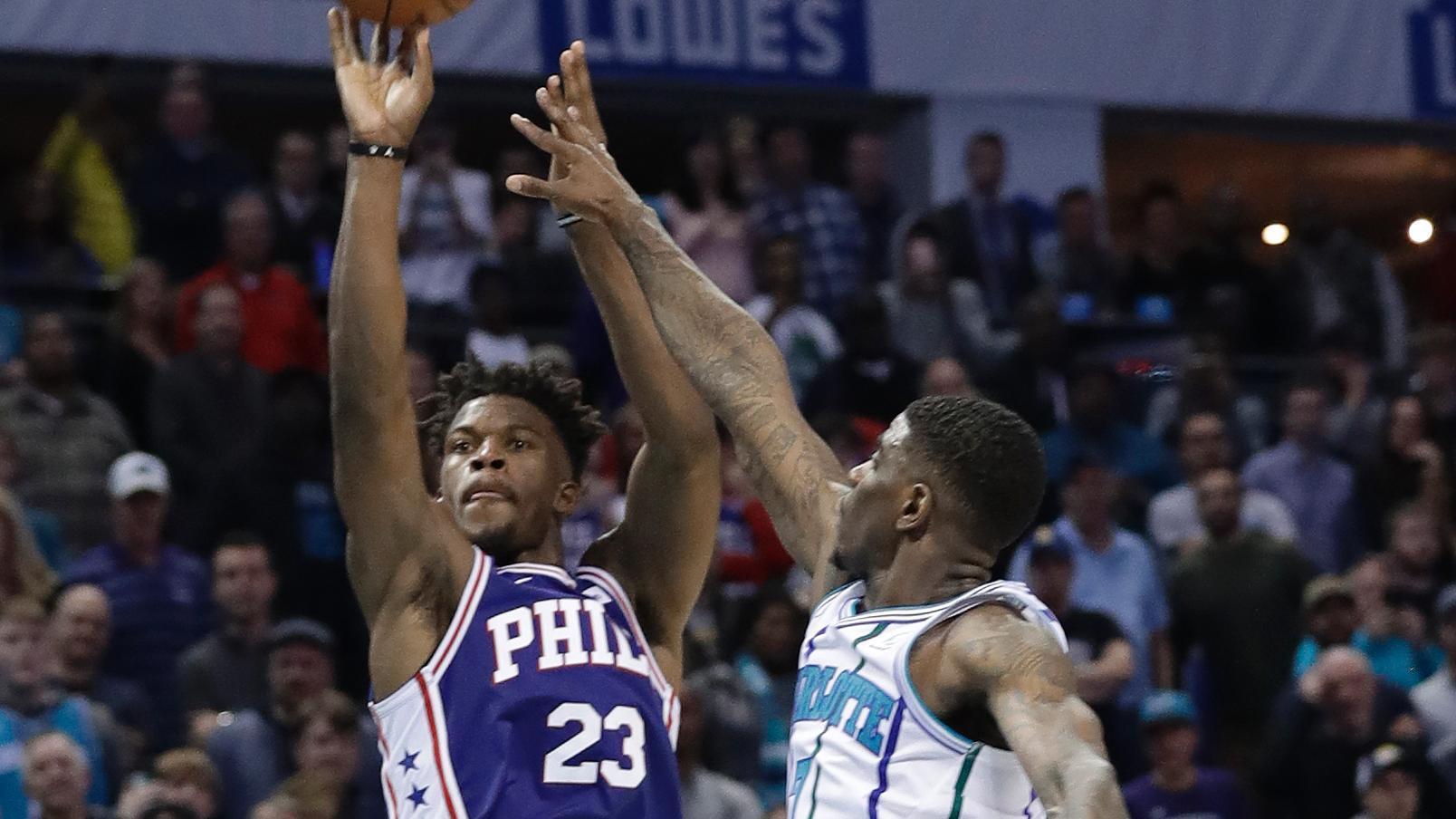 LeBron goes to the hoop with authority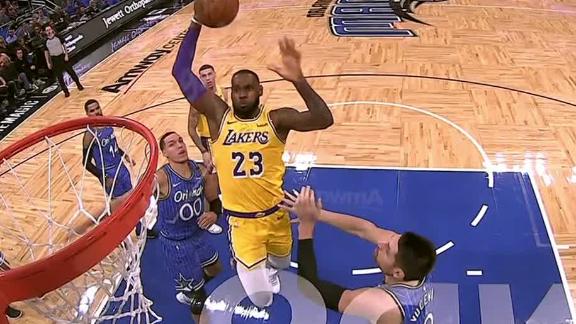 Kellerman thinks Melo should play in China
Stephen A. Smith and Max Kellerman break down the aftermath of Carmelo Anthony's departure from the Houston Rockets.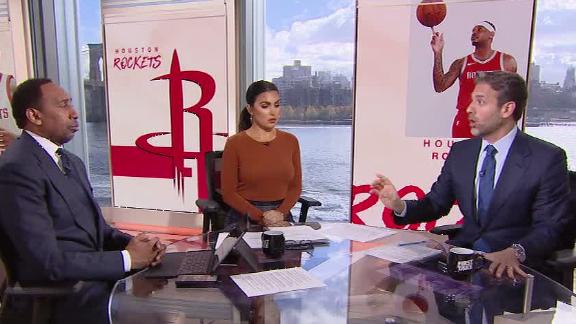 Customize ESPN

Sign up for FREE!
Brian Babineau/NBAE/Getty Images

From Sarunas Marciulionis to Manu Ginobili, from James Harden to Giannis Antetokounmpo, this is the inside story of how the Eurostep became the most devastating move in basketball.
Benny Sieu/USA TODAY Sports

The NBA's offensive explosion leaves defenses helpless, Brian Windhorst writes, plus why the Nets' offer sheet slump won't hurt them.
Cleveland Cavaliers

Time to hand out some grades for Nike's final batch of City uniform designs.
ESPN Fan Shop
Powered By