Woj on Wizards: This group doesn't like each other
Adrian Wojnarowski discusses the Wizards' willingness to trade Bradley Beal and John Wall, saying this team has run its course.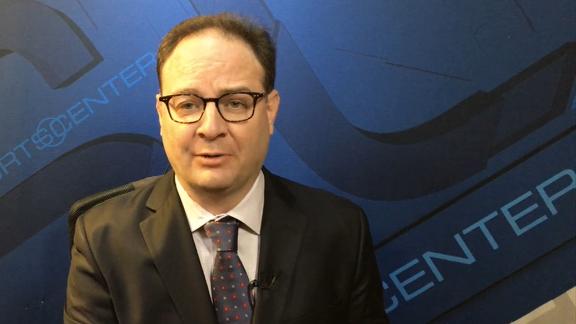 Monday's best
Kemba's 43 fuel Hornets to win over Celtics
Kemba Walker scores 43 points, his second consecutive game with 40+ points as the Hornets take down the Celtics at home 117-112.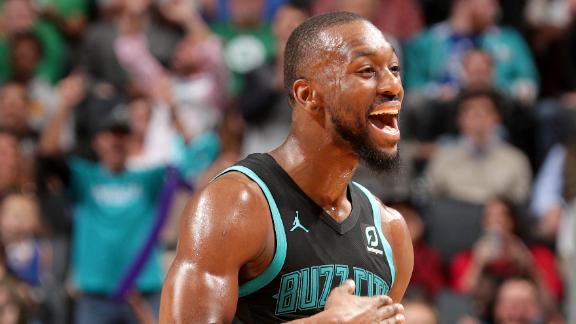 Embiid drops 33 in Sixers' win
Joel Embiid scores 33 points and grabs 17 rebounds to help the Sixers beat the Suns 119-114.
Giannis' double-double powers Bucks to win
Giannis Antetokounmpo throws down a bevy of slams while recording 29 points and 12 rebounds as the Bucks top the Nuggets.
Young scores 25, dishes out 17 assists in Hawks' loss
Trae Young becomes the first rookie with at least 25 points and 15 assists in a game since Allen Iverson in 1997 as the Hawks lose to the Clippers.
Tempers flare between Westbrook, Cauley-Stein
Russell Westbrook fouls Willie Cauley-Stein on the way to the hoop but the duo jaw resulting in two technical, including one for Steven Adams.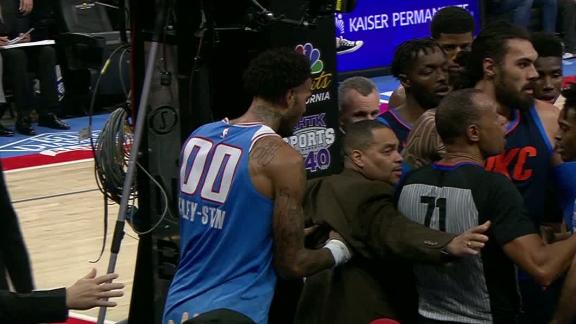 Bogdanovic sets up Cauley-Stein jam with unique assist
Bogdan Bogdanovic sneaks a pass through Steven Adams' legs to Willie Cauley-Stein who hammers it home.
Butler, Iverson share embrace after Sixers' win
Kyrie shows off crazy workout
Kyrie Irving is shown doing a crazy dribbling workout that includes standing on basketballs.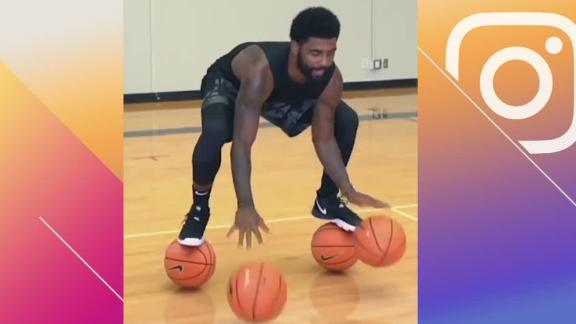 Customize ESPN

Sign up for FREE!
Photo by Nathaniel S. Butler/NBAE via Getty Images

It's true: the shoes will be released to the public for the first time ever with No. 45 on the heels.
Brian Babineau/NBAE/Getty Images

From Sarunas Marciulionis to Manu Ginobili, from James Harden to Giannis Antetokounmpo, this is the inside story of how the Eurostep became the most devastating move in basketball.
Benny Sieu/USA TODAY Sports

The NBA's offensive explosion leaves defenses helpless, Brian Windhorst writes, plus why the Nets' offer sheet slump won't hurt them.
ESPN Fan Shop
Powered By