LeBron misses clutch FTAs; Spurs capitalize with Mills' winner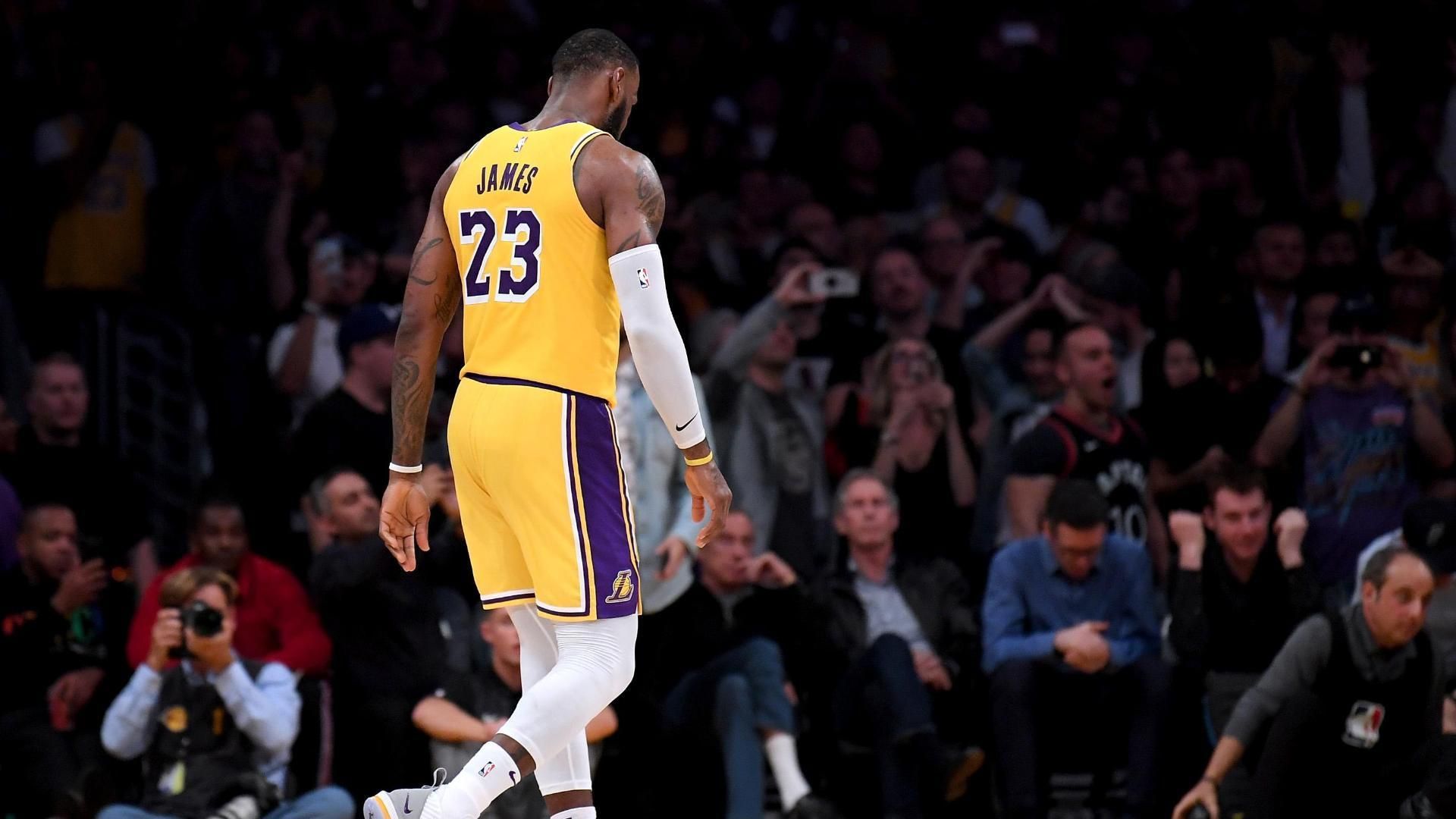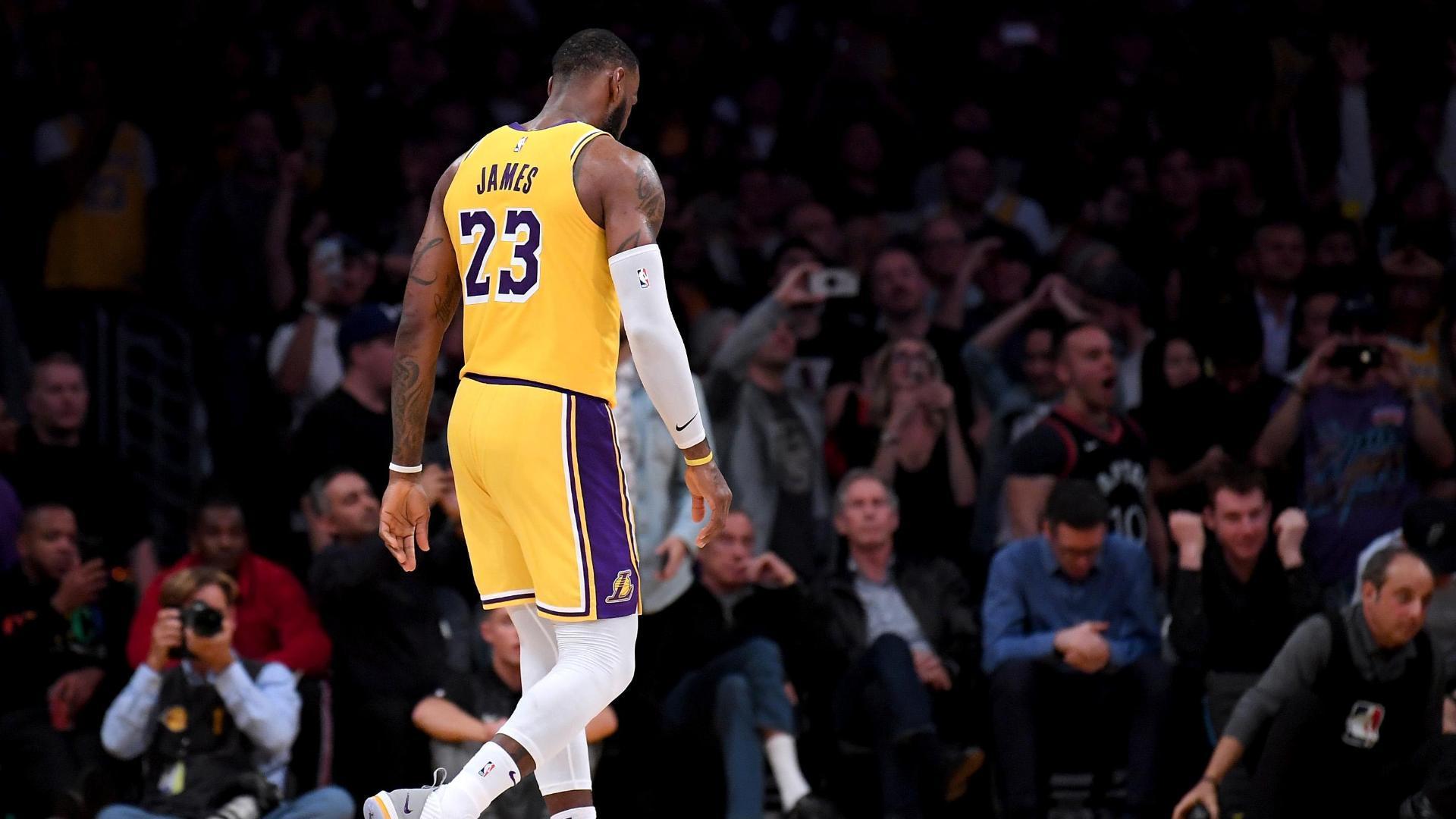 LeBron: I 'got the shot that I wanted'
LeBron James breaks down the Lakers' final possession where he missed a game-winning jumper and how he likes the direction the team is moving in.
LeBron forces OT with deep 3
With just seconds on the clock and the Lakers down by three, LeBron James pulls up for a 3-pointer and hits nothing but net.
Walton sounds off on refs: 'It's not right'
Lakers head coach Luke Walton criticizes the lack of free throws for the Lakers and others getting rewarded for "flopping 30 feet from the hole."
LeBron feeds Lonzo for corner 3 in OT
LeBron James dishes it out to Lonzo Ball as he pulls up for the corner and banks it in against the Spurs.
Mills drains game-winning jumper in OT
Patty Mills leaves just 6.8 seconds on the clock after his running jumper that gives the Spurs the lead.
LeBron, Lakers come up short in OT against Spurs
LeBron James forces overtime with a clutch 3-pointer, but he misses two free throws and the game-winning shot attempt as the Lakers fall.
LeBron misses game-winning shot
LeBron James came up clutch in the final seconds of regulation to force overtime, but isn't able to hit the game-winner as time expires.
LeBron picks up and-1 off wild sequence
Josh Hart is able to save the ball from going out of bounds, then flips it ahead to Lonzo Ball who tips it to LeBron James for an and-1 layup.
Kuzma powers to the rim for slam
Kyle Kuzma takes advantage of a wide-open lane, driving through the paint for a powerful one-handed jam.
Lillard makes a 'Stone Cold' entrance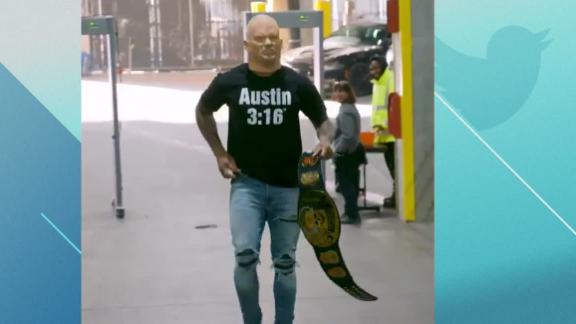 Windhorst: Ingram receives 'most severe penalty' after brawl
Brian Windhorst explains that because Brandon Ingram escalated the brawl, he received the "harshest" discipline.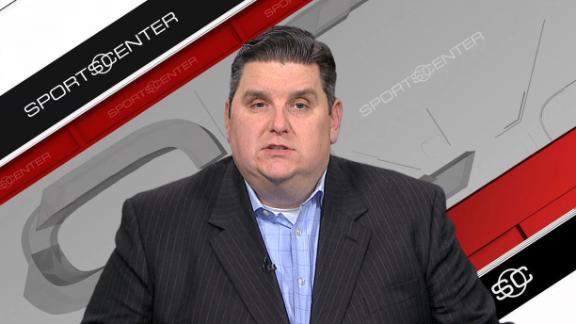 Close-up video appears to capture Rondo spitting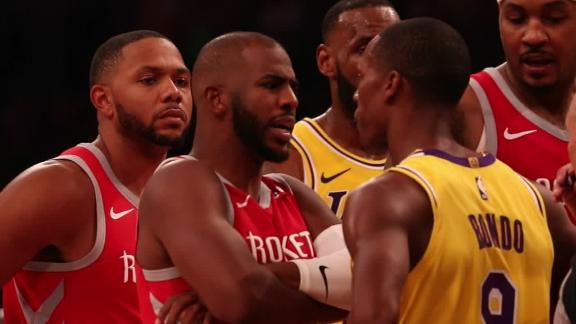 Customize ESPN

Sign up for FREE!
Burning questions for 2018-2019 season
Maddie Meyer/Getty Images

Is Giannis ready to be MVP? Will the Lakers make the playoffs? What's the Jimmy Butler fallout? There are plenty of questions to answer this season.
An oral history of LeBron's NBA debut
n/a

Ricky Davis, Chris Webber, David Stern and others recall the first quarter of the most anticipated debut in league history.
Brian Babineau/NBAE/Getty Images

Zach Lowe breaks out his comprehensive guide to the most watchable (and least watchable) NBA teams, ranked from 30 to 16.