Warriors go off for 51 points, 10 3-pointers in historic first quarter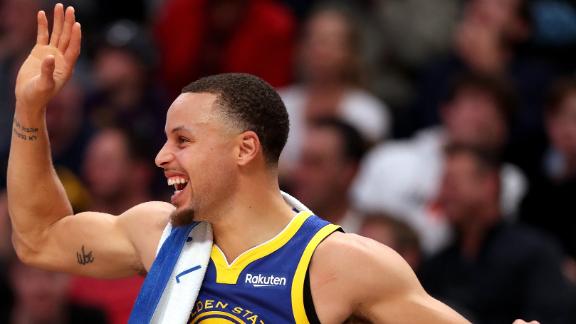 Draymond berates ref after getting T'd up
Curry dials up from deep in 31-point performance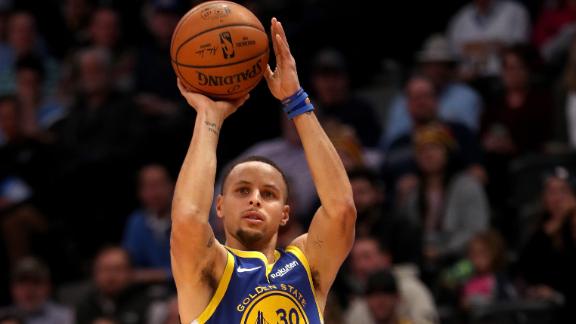 Klay hits 3s, hammers dunks in 31-point night
Murray high-fives crowd after banking half-court shot
Jamal Murray buries a half-court shot with the assistance of the glass before the first quarter ends.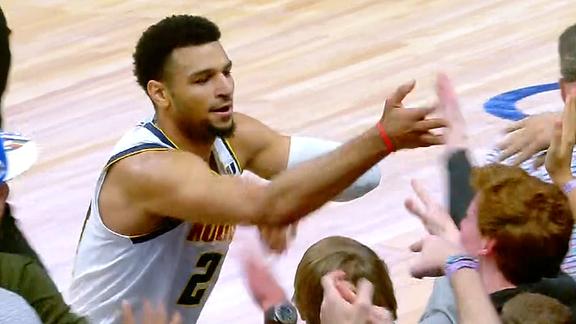 Murray high-fives crowd after banking half-court shot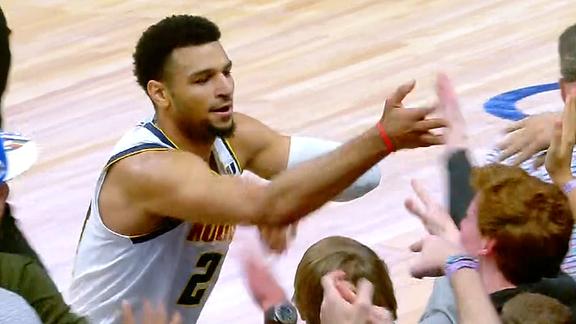 Rose goes over the 10,000-point mark
Pacers fans chant 'John Wall hates you' with Oubre at the line
Former Wizard, Kelly Oubre Jr. steps up to the free throw line for the Suns and hears an Indiana crowd chanting "John Wall hates you."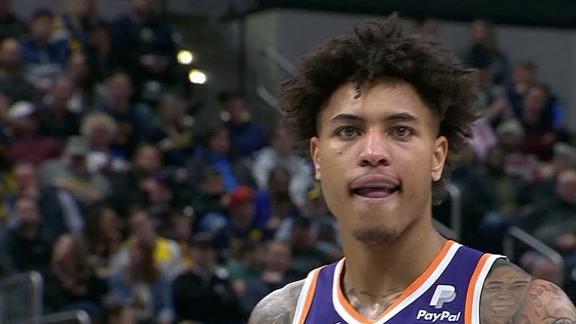 Customize ESPN
ESPN.com Illustration

Players discuss adapting to African-American culture, dealing with racism and where they hope to live after their basketball careers are over,
Courtesy of the Miami Heat

Miami's new pink "Vice" jerseys take alternate uniforms to an exciting new level.
Joe Murphy/NBAE via Getty Images

The man who replaced Melo in Houston is leaning on his other legendary point guard.
ESPN Fan Shop
Powered By