Durant denies dunk attempt
Klay beats halftime buzzer
Durant sheds Aldridge for coast-to-coast jam
Curry raises roof after Warriors alley-oop
76ers taking The Process to the next round
On the backs of Joel Embiid and Ben Simmons, the 76ers win their first playoff series since 2012 and advance to the Eastern Conference semifinals.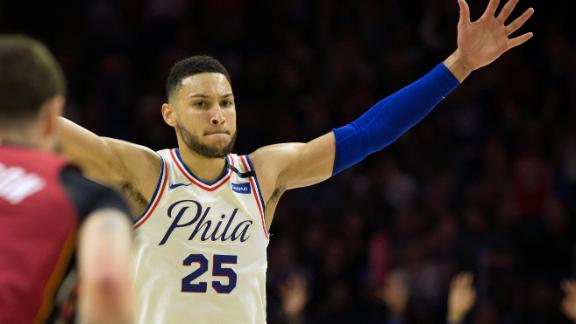 76ers take 1st round series against Heat
Simmons ignites crowd with alley-oop to Embiid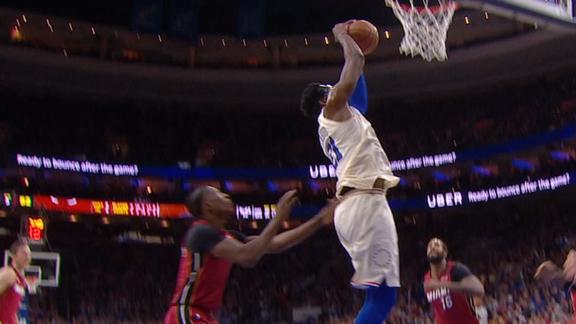 Coach Brown gets soaked in chocolate milk
Simmons says Sixers can go 'as far as we want'
Embiid celebrates win with Kevin Hart
Meek Mill enjoys his freedom at 76ers' game
Kevin Hart, Meek Mill appreciates Redick's 3-pointer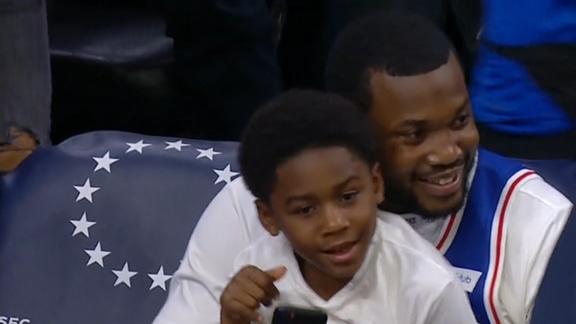 Dragic smacks Simmons upside the head
Ilyasova finds Simmons for the alley-oop
Embiid rises up for two-handed hammer
Simmons threads the needle with no-look pass
Simmons finds a lane for big dunk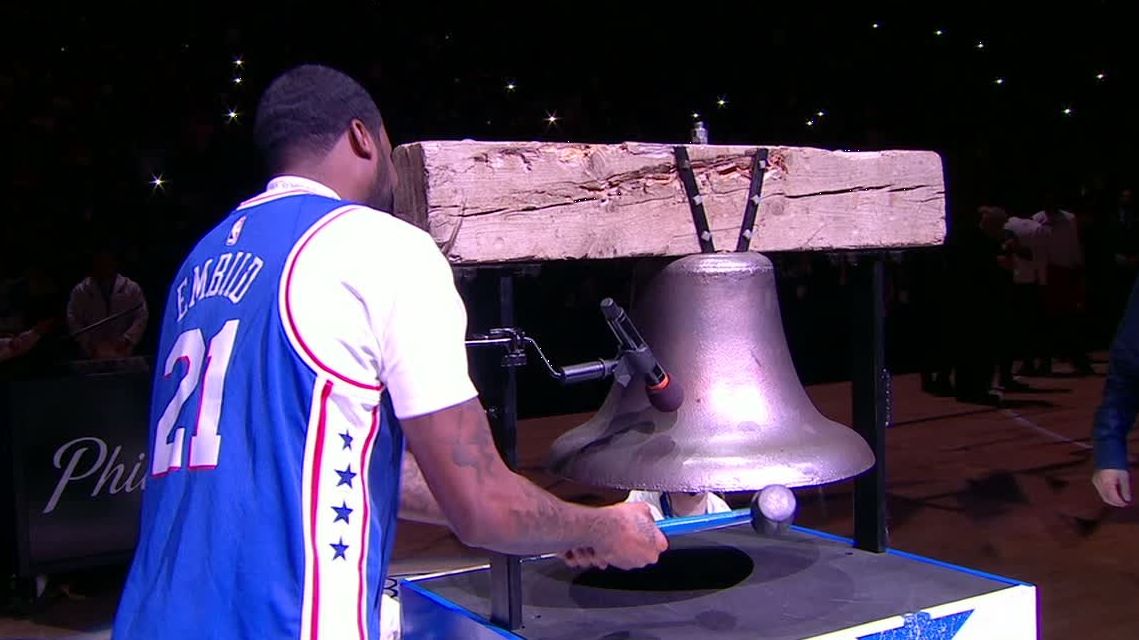 Meek Mill greeted by Philly fans
Iverson would 'love' if LeBron joined Philly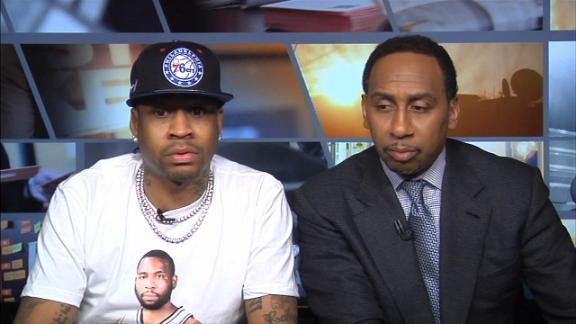 Marcus Smart returns in big way
After missing 19 straight games, Smart comes up big in Game 5, and the Celtics go up 3-2.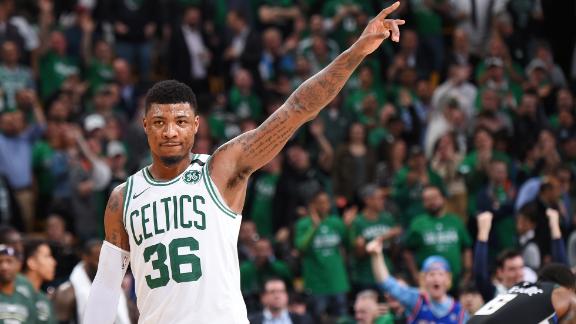 Smart gets assist from ground with defenders all over him
David Robinson wins scoring title with 71-point performance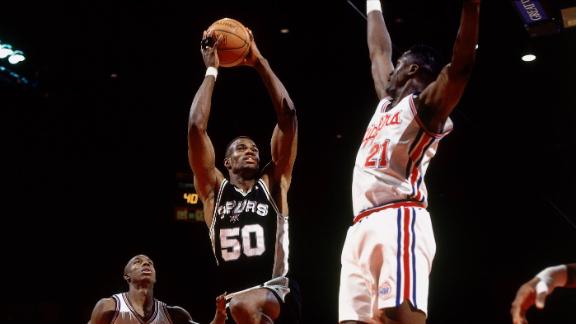 Crowder ejected after scuffle for elbow to Adams' face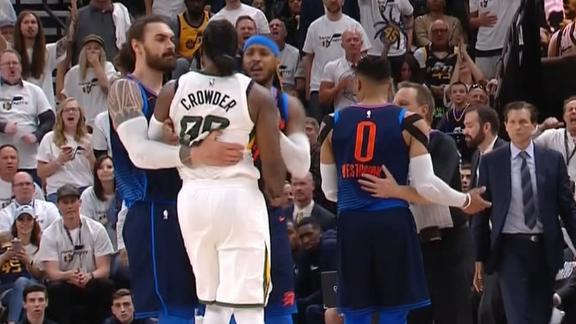 Harden, Rockets lift off in absurd third quarter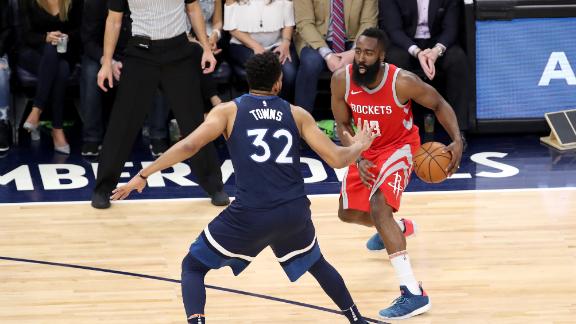 D'Antoni: 'Check your tweets' about Harden at halftime
Mike D'Antoni reflects on how the Rockets turned things around and jokingly tells reporters to recheck their James Harden halftime tweets.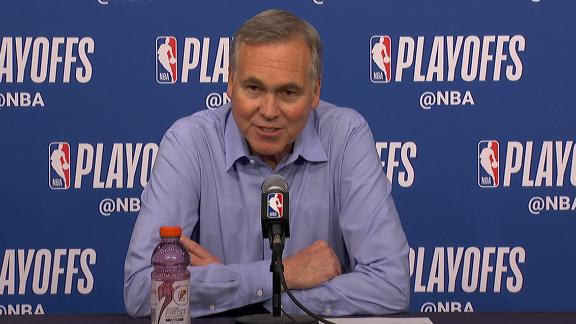 Stephen A. blames LeBron for Cavs' struggles
Stephen A. Smith faults LeBron James for driving Kyrie Irving out of Cleveland as the Cavs' struggles continue against the Pacers.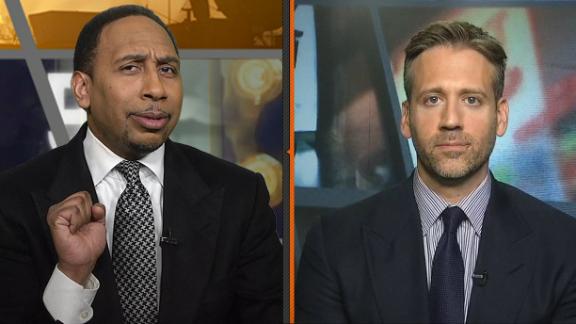 Wall elevates to posterize Valanciunas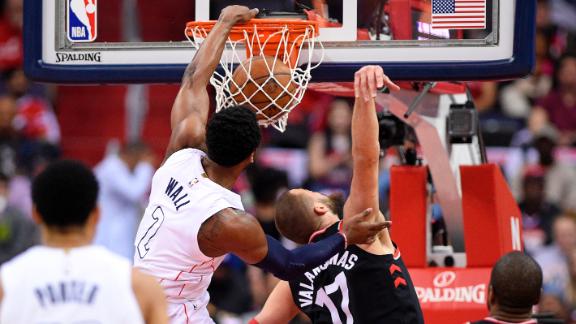 Giannis' putback in closing seconds lifts Bucks in Game 4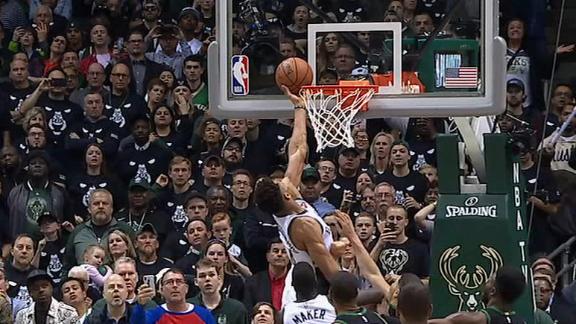 Manu gives his all in potential last game in San Antonio
Wiz even the series with Raptors at 2-2
Giannis mean-mugs after monster jam
Bucks win wild Game 4 to draw even with Celtics
Kerr says he smiled when Manu made clutch 3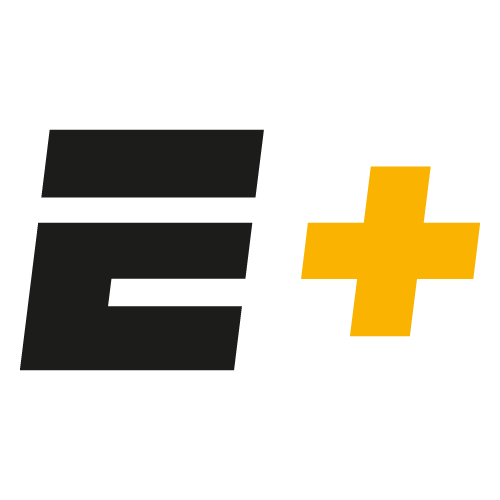 Detail: Kobe Bryant
Streaming now on ESPN+
Kobe Bryant analyzes Game 1 of Raptors-Wizards from the perspective of Toronto's DeMar DeRozan.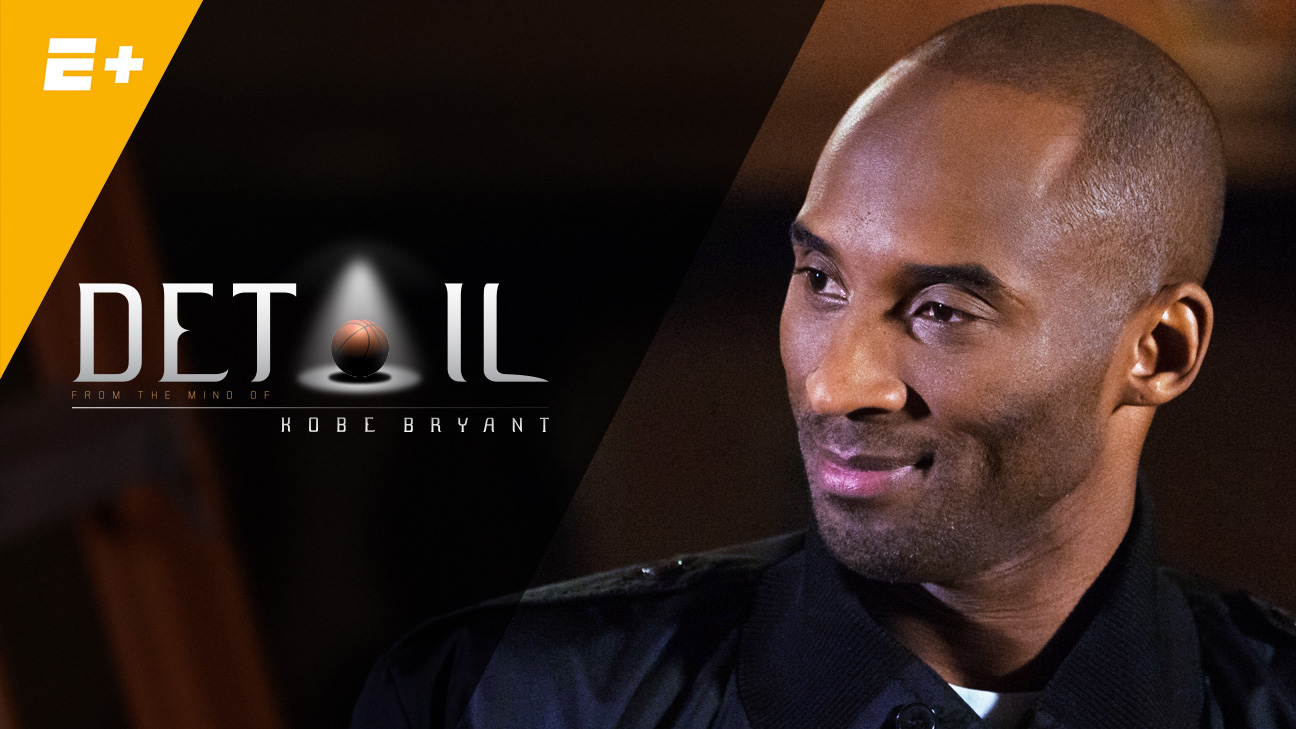 Customize ESPN
Russell Westbrook's fashion
ESPN Illustration

Russ does what he wants -- on and off the court. We tracked every outfit the NBA's biggest fashion star wore this season. But even if you think you can pull off Westbrook's look, it'll cost you.
Joel Kimmel illustration

From LeBron James backing up Stephen Curry to Joel Embiid taunting victims on a weekly basis, if you weren't locked in to social media, you weren't getting the full story of the 2017-18 NBA season.
Tracking the key injuries in NBA postseason race
AP Photo/David Zalubowski

This NBA season has been marked by several notable, critical injuries. Here's a look at the most important ones to watch for each team in the postseason.