76ers
ESPN gives you All-Access
76ers
NBA
76ers
NBA
Embiid started playing basketball because of Olajuwon and Kobe.
Joel Embiid gives high praise to Ben Simmons and reveals how Hakeem Olajuwon and Kobe Bryant inspired him.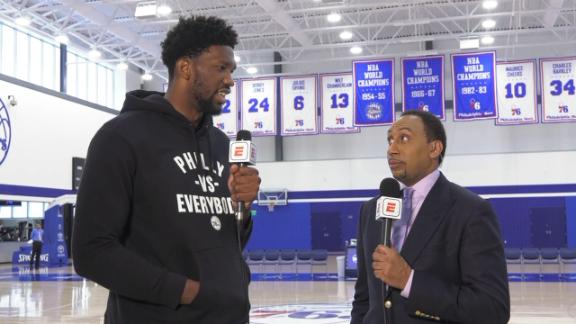 76ers
NBA
How 76ers fans are 'trusting the process.'
Some of Philadelphia's biggest fans chime in on how they are trusting the team's direction.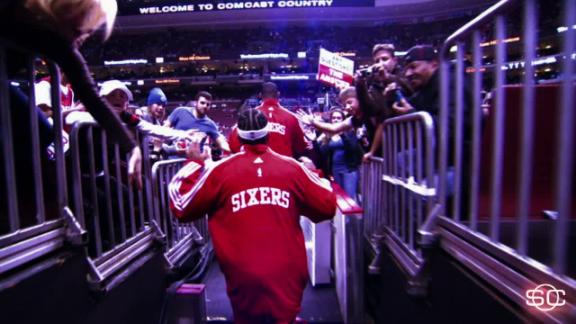 LeBron, Lonzo talk after game.
When asked about the conversation, LeBron James does not reveal what was said to Lonzo Ball.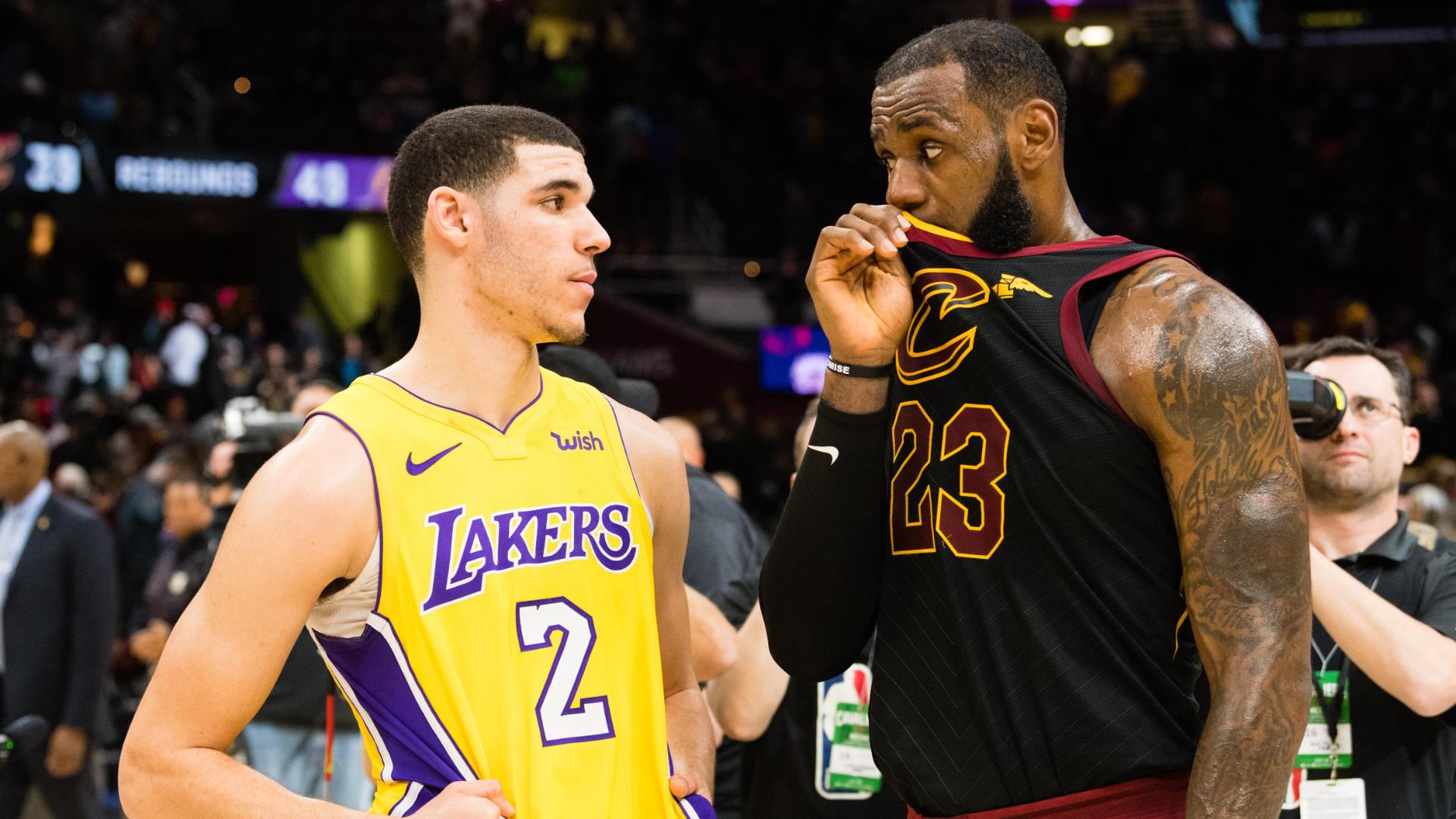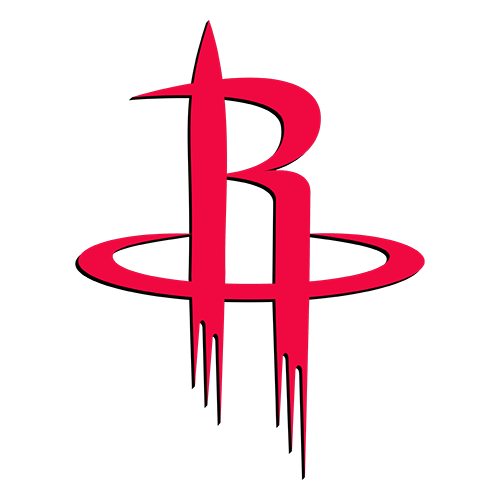 Rockets
NBA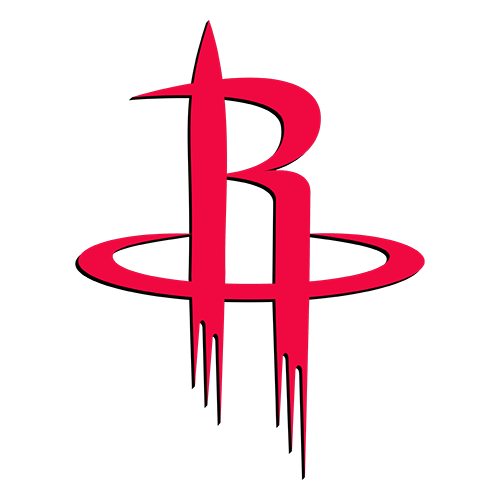 Rockets
NBA
Rockets
NBA
Rockets
NBA
CP3, Harden continue dominance together.
Chris Paul and James Harden combine for 52 and remain perfect as a duo as the Rockets take down the Hornets easily.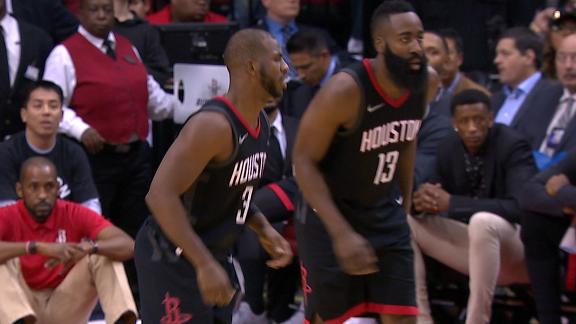 Thunder
NBA
NBA's most interesting man: Westbrook or Embiid?
From their dominant skills on the court to their iconic hobbies off of it, who's the NBA's most interesting man? Russell Westbrook or Joel Embiid?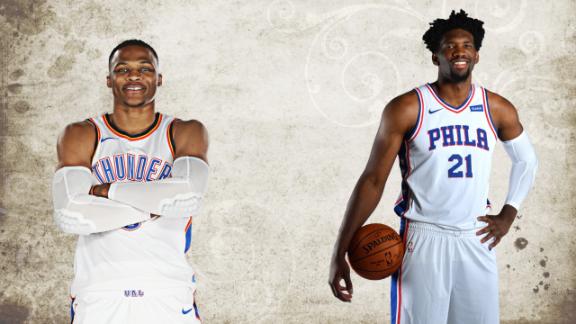 Knicks
NBA
Porzingis leaves game, does not return.
Kristaps Porzingis exits the game following a non-contact play where he injured his left knee in the third quarter.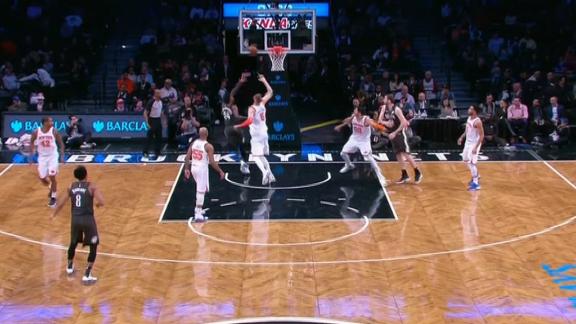 Fantasy Basketball
news - fantasy
news - fantasy
Timberwolves
NBA
Teague drills buzzer-beater from half court.
Jeff Teague ends the first half for Minnesota on a high by hitting a long 3-pointer.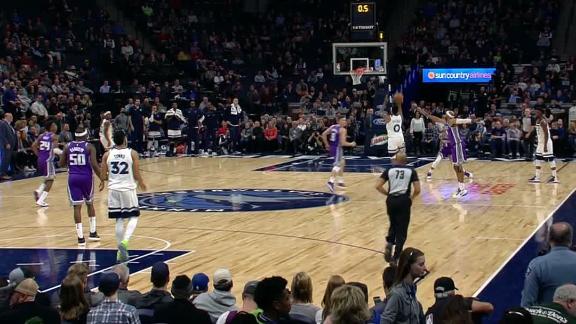 Aaron Judge loves KD's dunk.
Yankees outfielder Aaron Judge approves of the strong dunk from Kevin Durant.
Customize ESPN
How Joel Embiid is trolling the NBA
Amy Lombard for ESPN

Joel Embiid has turned the Sixers' famed process into performance art, and everyone is feeling merry and bright -- for now.
Russell Westbrook opens up
Eric Ray Davidson for ESPN

It's the most wonderful time of the year for new dad Russell Westbrook, so the Thunder star talks about his family traditions, golfing with dad, and what he's passing down to son Noah.
Steve Dykes/Getty Images

How has our 2018 mock draft changed after six weeks of NBA action and illuminating matchups for some of the top prospects? Here's our new look at the full first and second rounds, including a shake-up in the top five.
AP Photo/Tony Dejak

Zach Lowe looks at Steph Curry's lead role in Golden State's championship identity and examines the question, what are the Warriors with Kevin Durant and without Curry?

It's not too late to play!