Goodman likes Lakers' playoff chances if they land George.
Jeff Goodman examines the Lakers' chances of trading for George and making a playoff run.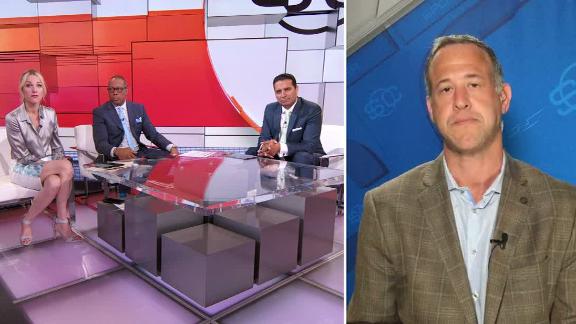 Timberwolves
NBA
Timberwolves
NBA
If you have complaints, give Jimmy Butler a call.
While addressing criticism of his trade to the Timberwolves, Jimmy Butler reads off his phone number in case anyone wants to personally give him a call to complain.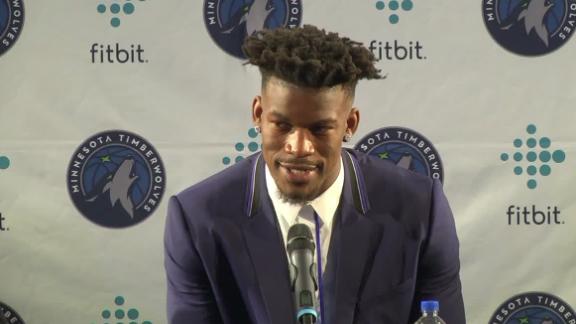 NBA
Rockets
NBA
Rockets
NBA
CP3, Harden to clash over defense?
Will Cain is concerned that Paul will become frustrated with James Harden's defensive efforts.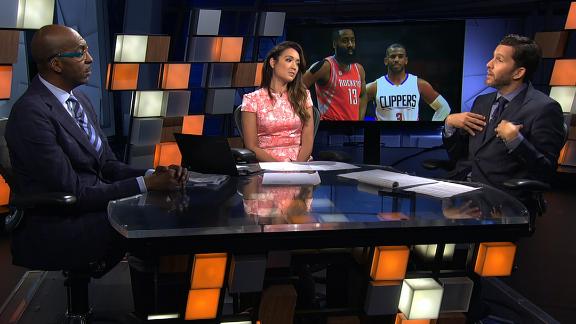 NBA
Knicks
NBA
Knicks
NBA
Knicks
NBA
Stephen A.: Phil never wanted the job in the first place.
Stephen A. Smith expresses his joy at Phil Jackson and the Knicks parting ways.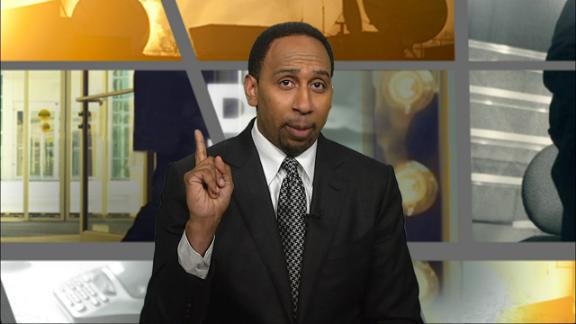 Rockets
NBA
Rockets
NBA
Rockets confident Harden and CP3 will work.
Rockets general manager Daryl Morey talks about adding Chris Paul to compete with the "juggernaut" teams out there, and Houston coach Mike D'Antoni expresses his confidence in the partnership between James Harden and Paul.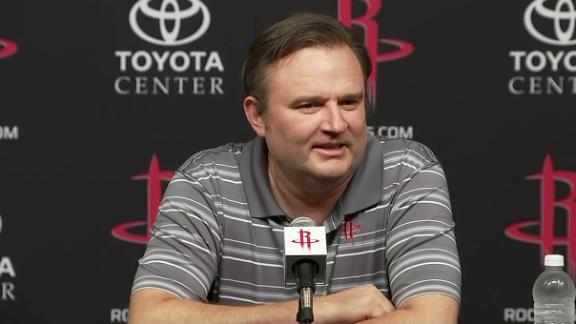 Rockets
NBA
Can Celtics pull off getting Hayward and George?
Michael Smith and Jemele Hill explain if the Celtics can pull off signing Gordon Hayward as a free agent as well as trading for Paul George this offseason.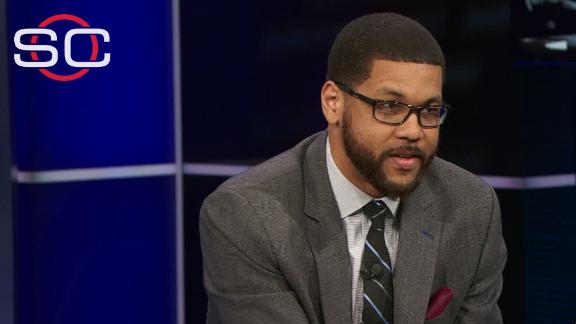 Knicks
NBA
FiveThirtyEight
Knicks
NBA
Jim Dolan doesn't allow money to stop him.
The only thing Max Kellerman gives the Knicks owner credit for is by not being afraid to spend money on the Knicks and stepping in to get rid of Phil Jackson.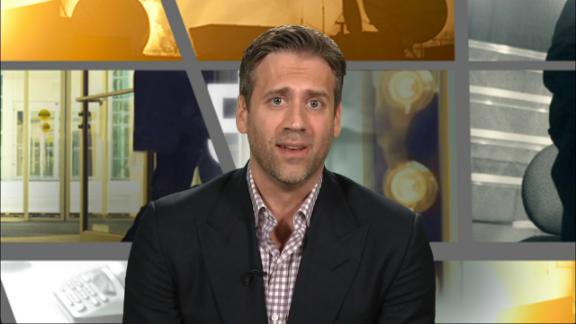 Knicks
NBA
Knicks remain at stalemate with Melo.
Ramona Shelburne shares how Phil Jackson's departure from New York affects Carmelo Anthony's ongoing contract issues.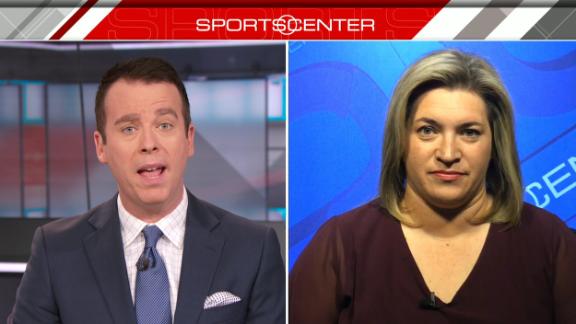 NBA Draft
Top 2018 NBA draft prospects.
It's never too early to take a look at the potential stars of the 2018 NBA draft.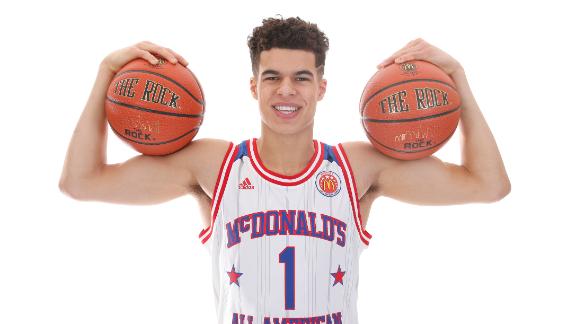 Customize ESPN
Chris Delisle

Westbrook didn't have an MVP moment or two. He filled an entire portfolio with jaw-dropping plays that kept OKC and the NBA world on the edge of their seats. And triple-doubles -- lots and lots of triple-doubles.
Michael Loccisano/Getty Images/TNT

Who were the big winners at the NBA's first awards extravaganza? We've got them all right here.
Stephen R. Sylvanie-USA TODAY Sports

The stars of tomorrow are hitting the court in the 2017 NBA Summer League. Check out the full schedules for all the action in Orlando, Salt Lake City and Las Vegas.
ESPN.com Illustration

Put on your GM hat and swing a trade for your favorite NBA franchise.
Russ Isabella-USA TODAY Sports

Let your voice be heard and then tune in to the 2017 ESPY Awards on July 12 on ABC!